Dad's Stuff is Junk, Grandma's Stuff is Treasure?
Does trash become treasure with time?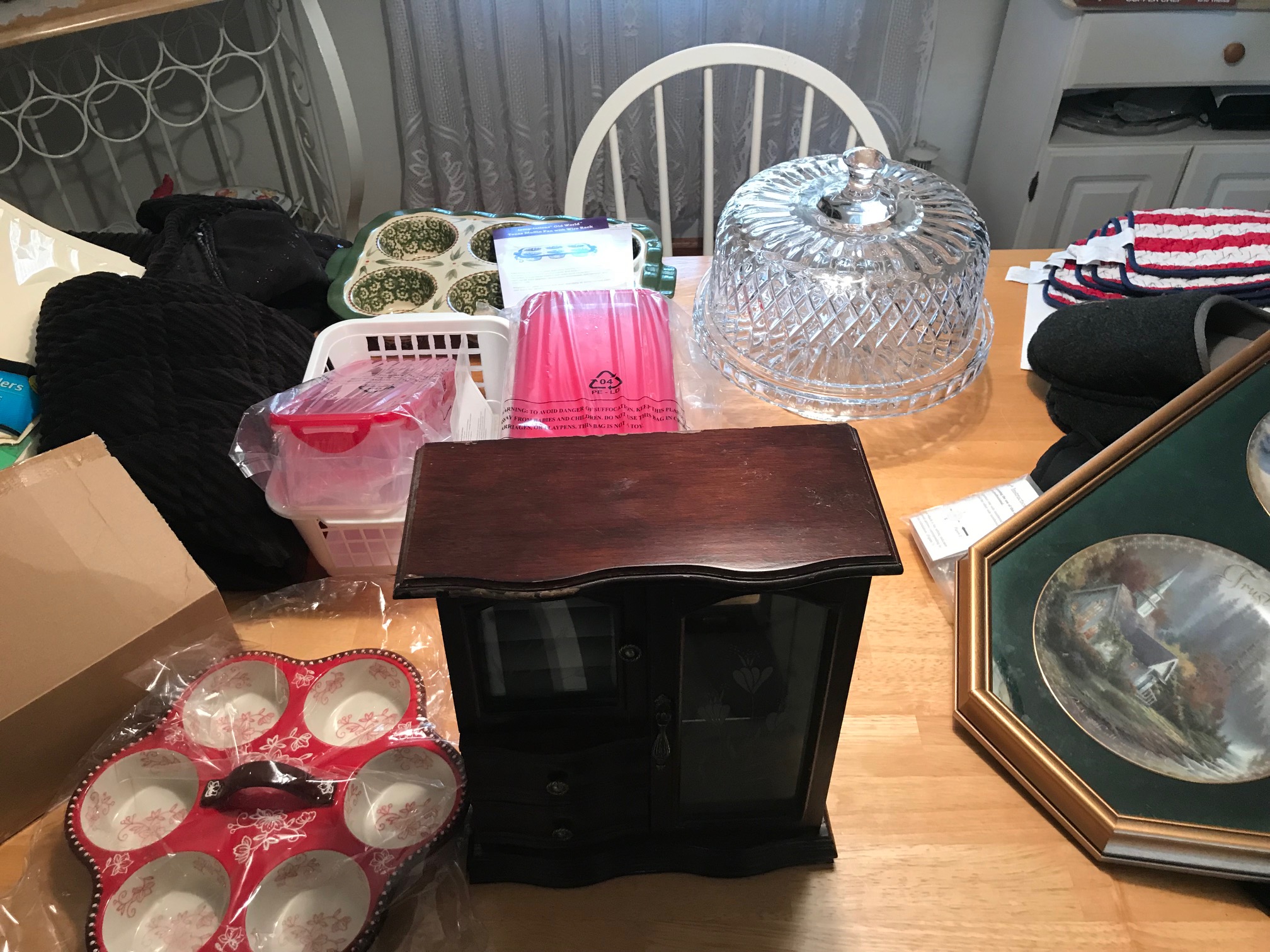 In the discussion thread on yesterday's "Death Cleaning" post, Dave Schuler observed:
Fashions change. Young people today may think it's junk but in 10, 20 years their views may not be the same.

What you consider junk the girls may think is just wonderful. That's frequently the case. Dad's stuff is junk; Grandma's stuff is a treasure.

I suspect I am the only person here who was at one time an antique dealer. Contrary to what was said above, practically everything increases in value with age, especially when it turns 100. The earliest cracker jack prizes were nearly valueless—value of less than a cent. Now some are worth $10 apiece. Increasing in value 10,000 fold ain't bad. Glass and dishes that were sold in the dime store a century ago may be worth hundreds or even more today.

I really wish I still had that Amazing Fantasy #15.
I think this is true in the abstract but generally not in the particular.
Most obviously, Amazing Fantasy #15 is an extreme outlier. It's the first appearance of Spiderman, one of the three most iconic superheroes (with Superman and Batman, who preceded him by decades), and was published before the advent of comic book collecting. Only a handful of comic books are of comparable value and books from the last 25 to 30 years are generally worth less in real dollars than they are now.
Presumably, the same is true of such things as Cracker Jack toys: there are extreme examples of items that have wildly increased in price. Beyond that, $10 is a measly return on investment on a 100-plus year wait. Had someone invested $100 in the S&P 500 in 1912, when the first toys were introduced, they'd have $2,182,068.65 today. (Of course, the real value of that is only $88,126.18 in 1913 dollars.)
Beyond that, the vast majority of Grandma's stuff isn't actually treasure. While I'm sure there are things from my mother that the girls might like to have when they're considerably older, I'm reasonably certain that none of what was in those two loads I took to the dump would qualify. Photos of her in her Communion dress? Sure. But I kept those. Ditto, potentially, some of her keepsakes from my childhood. But, again, I kept those that weren't ruined from neglectful storage practices. But I can't imagine that they'd be interested in clothes she bought in the last ten years or various crap she ordered off QVC.
There's some possibility that they might enjoy having the very expensive German walnut cabinet ("Shrank") we purchased circa 1977. But it's not worth my going through the considerable expense of moving it to Virginia and then to wherever they'd want it years from now. Much less store it in the interim.
Similarly, they might have enjoyed Mom's wedding china if she had any. But there's less likelihood they'd be all that interested in the china, cutlery, and glassware she bought in the late 1990s or early 2000s, long after I'd left the house. And, even if they wanted it, it just doesn't make sense for me to store it all those years. And I suspect they'd rather have the china that their late mother and I got after our wedding. I'm happy to pass that on to them when they want it, presuming they don't simply get some of their own when they get married.
The same reasoning applies to my dad. He died when Katie was barely one and before Ellie was conceived, so they never got to know him. But there's a reasonable chance that they'll want old photos of him or have interest in his camera or old Army stuff. But, again, I kept all that. His Big Mouth Billy Bass animatronic singing fish with corroded batteries inside? Not so much.
The other thing that occurs to me is that Dave's experience as an antique dealer may not be predictive of the future. Until quite recently, people had relatively little in the way of material possessions. One only has to look at the homes even people in the upper middle class lived in as recently as the 1970s: they tended to have much less square footage of living space than is common today and the closets were tiny. Furniture tended to be hand-made by local craftsmen. Clothes were either hand-made by the lady of the house or made of relatively expensive materials by local seamstresses and tailors. Nowadays, we live in a disposable society. We have lots of stuff, mostly made in China and other places with cheap labor, and keep buying more. The trade-off is that little of it is made to last.
A commenter on Doug Mataconis' Facebook page, arguing that the instinct to purge one's belongings can go overboard, observed:
I just happen to be making the final dive into sorting through my dad's stuff. He had an entire building of stuff, but I wouldn't call him a hoarder as it is relatively organized and historical. His collection included hundreds of old family items from as far back as 1775. There are letters that his mother kept from the early 1900s, including some from her brother who was in WWI. It was a pleasure to read those and see a first hand account of those times. There are my dad's letters from the Korean War. Dozens of them and also interesting. Political memorabilia from his time in political office and running for office. There's a journal and letters from my grandmother's aunt who was a school teacher near Wounded Knew when the massacre happened and she documented the events before and afterwards. Ninteenth century newspapers, a vise my great grandfather carried across the Isthmus of Panama at age 16 during his travels to the California Gold Rush, etc. I have box loads of stuff I can sell as antiques and boxes that are going to historical societies. But all I can do is whittle it down to what is still a huge amount, but now it fits into a smaller room.
Maintaining several generations' worth of treasures in this fashion may beyond the ability of most but what's noteworthy is how carefully curated the collection is. There are a tiny number of truly representative, meaningful items from each person—with a story that goes along with it and gets passed down. I think that's what we should be after.