DADT and Gender Equality
Now that gays will be allowed to serve openly in the military, the command will have some new issues to address.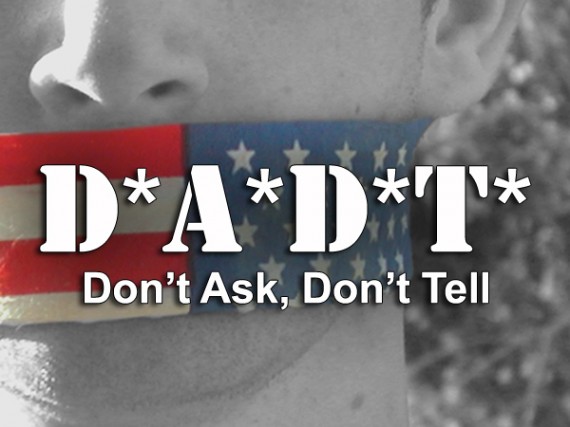 Pat Lang proposes Equal Treatment for Women Soldiers. To wit:
The Department of Defense has announced that its response to the repeal of DADT will include a policy that there will be no separate facilities provided for openly gay service members. In other words, no separate; living space, shower facilities, latrines (bathrooms), etc. Since the provision of such separate facilities for women was predicated on the sexual attraction between heterosexual males and females, the open service of male and female homosexuals who are sexually attracted by people of their own sex should call into question the existence of any separate facilities in the military for reasons of gender difference.

The proponents of repeal have argued that military policies with regard to fraternization, assault and public sexual behavior will be sufficient to prevent misbehavior under this change. If this is true then what is the rationale for not expecting the same with regard to heterosexual relationships and facilities in the US military?
One presumes Pat's tongue is planted firmly in cheek here and that his objective is to point to the hypocrisy of the command structure's ignoring the realities of gay integration rather than the ending of separate facilities for women.
A couple commenters suggest the two are different, in that
The vast majority of young male soldiers would be sexually attracted to the vast majority of young female soldiers when seeing them nude, especially with the enhancement of long non-availability of nude female civilians whereas most gay soldiers aren't attracted to heterosexual males.
Females being ogled by males are much more likely to be uncomfortable than males being ogled by other males
Anatomical differences make segregation necessary for reasons aside from sexual attraction.
Oh, and homosexuals have been in the service showering with people since the dawn of military showers, so the DADT repeal isn't really anything new.
I haven't the foggiest idea whether the first two of these are true, having been exclusively heterosexual and male.  The third and fourth of these, however, strike me as reasonable if not dispositive.
Clearly, we're not going to eliminate gender-segregated facilities any time soon. And we're certainly not going to transition from a policy excluding gays from service to one that renders them second class citizens with their own drinking fountains showers.   So, that means some growing pains as we get used to open integration.  Presumably, the end result will be a breaking down of stereotypes and an increase of cross-cultural understanding.  In the meantime, expect an uptick in "don't drop the soap" and dick jokes.