DADT Repeal Passes Crucial Senate Vote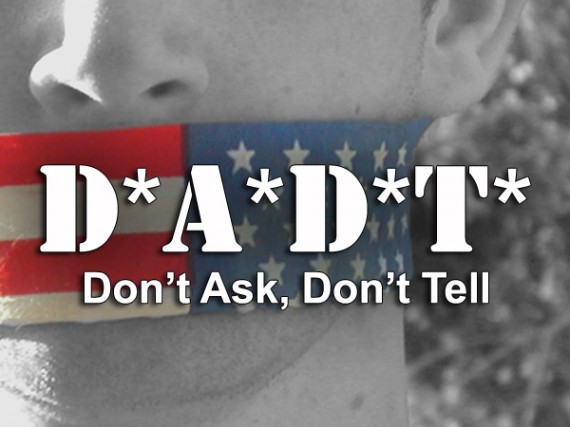 It isn't the end of the story quite yet, but the Senate vote to invoke cloture today on the bill to repeal Don't Ask, Don't Tell is certainly the beginning of the end of a 15 year old bad idea:
WASHINGTON — After a 17-year struggle, the Senate on Saturday cleared the way for repealing the Pentagon's ban on gay men and lesbians serving openly in the military.

By a bipartisan vote of 63 to 33, the Senate acted to cut off debate on a measure that would allow President Obama to declare an end to the Clinton-era policy, known as "don't ask, don't tell," which allows gay members of the armed forces to serve only if they keep their sexual orientation a secret.

The vote was a historic moment that some equated with the decision to end racial segregation in the military. It followed a review by the Pentagon that found little concern in the military about ending the ban and was backed by Pentagon officials as a better alternative to a court-ordered end.

Backers of the repeal said that it was long past time to end what they saw as a discriminatory practice that cost the military valuable personnel and forced American troops to lie in order to serve their country.

"I don't care who you love," Senator Ron Wyden, Democrat of Oregon, said as debate opened. "If you love this country enough to risk your life for it, you shouldn't have to hide who you are."

Mr. Wyden showed up for the Senate vote despite saying on Friday that he would be unable to do so because he would be undergoing final tests before his scheduled surgery on Monday for prostate cancer.

The vote came in the final days of the 111th Congress as Democrats sought to force through a final few priorities before they turn over control of the House of Representatives to the Republicans in January and see their clout in the Senate diminished.
Joining the Democrats to invoke cloture were Republicans Scott Brown, Susan Collins, Mark Kirk. Lisa Murkowski, George Voinovich, and Olympia Snowe.
A final vote on the bill should come later today, at which point President Obama will sign it into law.