Dallas Cowboys Tragedy: Josh Brent Kills Jerry Brown in Drunken Crash
Another week, another innocent person killed by an NFL player.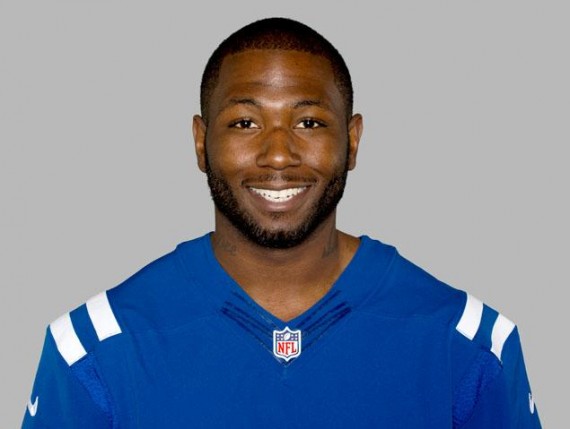 Dallas Cowboys defensive lineman Josh Brent faces 20 years in prison after killing teammate Jerry Brown in a drunken crash.
ESPN ("Josh Brent arrested after fatal crash"):
Dallas Cowboys nose tackle Josh Brent was set to make his sixth start of the season Sunday. Instead he will post bond from an Irving, Texas, jail after being charged with intoxicated manslaughter after a car accident in which teammate Jerry Brown was killed early Saturday morning.

If found guilty, Brent could face two to 20 years of prison time.

According to Irving police, Brent's car was traveling at a high rate of speed on a State Highway 114 service road before it hit the outside curb at approximately 2:30 a.m. The car flipped at least one time and skidded an estimated 900 feet before coming to rest in the middle of the service road, police said.

When the police arrived, Brent was attempting to pull Brown, a practice squad linebacker, from the burning Mercedes.

Irving police spokesman John Argumaniz said officers conducted a field-sobriety test on Brent and arrested him.

Brown was transported to a nearby hospital, where he was pronounced dead. He was 25.

"I am devastated and filled with grief," Brent said in a statement through his agent, Peter Schaffer. "Filled with grief for the loss of my close friend and teammate, Jerry Brown. I am also grief-stricken for his family, friends and all who were blessed enough to have known him. I will live with this horrific and tragic loss every day for the rest of my life. My prayers are with his family, our teammates and his friends at this time."
The NFL and the Cowboys have issued appropriate statements and will deploy professionals to help players cope with this tragedy. One week to the day after another NFL player, Kansas City Chiefs linebacker Jovan Belcher murdered his girlfriend before committing suicide, some are saying the league has a problem.  Jeff Chadiha:
There comes a point where grieving, lamenting and wondering why these tragedies have happened just isn't enough. At some point, accountability and responsibility come into question.

That's where the NFL sits today, as it has lost its second player in a week for what amounts to disturbingly poor judgment. For a league that has talked about player safety, player conduct and the value of "protecting the shield," it's time to rethink how it's addressing some of the less discussed issues affecting its brand.

[…]

The details may be different, but the larger point shouldn't be missed. The dirtiest of the NFL's little secrets — drunken driving, domestic violence and guns — have become major headlines. The time for relegating them to secondary status in the news cycle has passed.

Sure, the league is at its best with the most controversial of topics. It has been eager to answer the matter of concussions in recent years (by stifling on-field violence), the transgressions of its biggest stars (such as the dogfighting scandal that led to federal imprisonment for Michael Vick) and the fallout of the New Orleans Saints bounty scandal. The problem is that drunken driving, domestic violence and gun possession don't seem to rate nearly as high on the league's list of issues that must be addressed. They get treated as if they are more correctable issues than they actually are, the kind that can be handled with simple condemnation by commissioner Roger Goodell or a few thoughtful seminars at the league's rookie symposium.

The reality is that these problems have existed for years. One tragic death is already too many for the NFL. Two tells us that some players aren't nearly as in control of their actions as they might think. How many drunken driving stories have we heard in this year alone? How many tales of domestic violence get reported every season? An alarming number of NFL players find it necessary to own a gun.

It's not that the league is any different from society at large in that regard. People drive drunk all the time. Domestic violence is so common that more than three women are murdered every day in the United States by their husband or boyfriend, according to the Domestic Violence Resource Center. Gun control has been a constant debate for decades, and that won't end any time soon.

It's that the league is supposed to hold itself to a higher standard. That's what Goodell is always preaching. It's the country's most popular sport, this game that has become a drug to so many giddy fans. If the NFL truly is going to carry that mantle, it needs to take the lead on these issues. It must start cracking down in ways that will elicit significant changes.

This is the same league that has no problem suspending a player for taking too many borderline shots at the heads of defenseless receivers. The NFL will drop a five-figure fine the second some tackler gets too close to Tom Brady's knees. It does this because it says it wants to change the culture of the game. Talk to enough people in the league office and they'll gloat over how heavy-handed punishment has re-educated several players regarding violence in the game. That same approach has to be taken with drunken driving, domestic violence and guns.
My initial reaction to the suggestion that these two acts are related was, to say the least, skeptical. But Chadiha is certainly right that the NFL–and sports leagues in general–do too little about off-the-field misconduct. The NFL will fine a player for having a jersey untucked or wearing the wrong color shoes. Yet they have no problem paying millions to players with a history of domestic violence, drunk driving, and general thuggishness.  Indeed, Brent was arrested for drunk driving while in college and sentenced to 30 days in jail and two years probation.  This ended his college career but didn't prevent the Cowboys taking him in the supplemental draft. (That's one stark difference from last week's incident: Belcher had been a model student and teammate.)
As sordid as all this is, though, I'm not sure how far the NFL and other sports leagues should go. Should they simply banish players convicted of criminal offenses? What about those accused or suspected of criminal or generally sleazy behavior? Or is it just a matter of, as Chadiha suggests, a much stronger program of counseling and awareness? I'm skeptical that there's much value to that; indeed, most of the leagues have an absurd amount of training on everything from performance enhancing drugs to financial management that serves to simultaneously annoy the vast majority of players who have their acts together without obvious impact on the knuckleheads.
All of the leagues have cracked down on steroids and other PEDs, fearing that their fanbases would revolt otherwise. And the NBA, in particular, has taken some significant steps in recent years to distance itself from the gangster culture that was tarnishing its brand. Then again, fans are awfully forgiving of even the most outrageous off-the-field behavior if the players are good enough when the whistle blows. We'll never really know the real stories behind Ray Lewis and Kobe Bryant, for example, but they're both major marketing brands.
Meanwhile, as was the case last week, the games will go on. That's rather surreal but there's no practical alternative given the tens of thousands of people directly affected.