Death Toll in Moscow Domodedovo Terrorist Attack Rises to 35
More on the attack at Moscow's Domodedovo airport.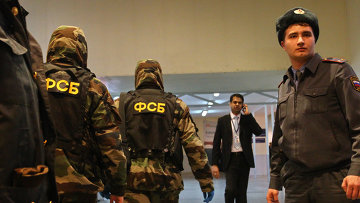 The death toll in what is being described as "clearly a terrorist act" at Moscow's Domodedovo airport has risen to at least 35:
Moscow saw its second suicide attack in less than 12 months on Monday as a terrorist assault on the Russian capital's busiest airport left over 30 dead, officials said.

Preliminary reports suggest a bomb was detonated by a suicide bomber as passengers arrived at Domodedovo airport's international arrivals gate at 4:40 p.m. (13:40 GMT).

Health and emergency officials said 35 people died and many dozens more were injured.

Planes from London and Brussels, as well as Greece, Ukraine and Egypt, had landed in the 30 minutes preceding the attack. A British Airways plane heading for Domodedovo returned to London when the news broke.

Law enforcement officials said the power of the blast was equal to 5 kg of TNT and that the bomb was packed with metal objects to cause maximum damage. A RIA Novosti correspondent at the scene reported floors and staircases covered in blood.
RIAN is reporting that more than 40 people are in critical condition and that Russia's intelligence service had advanced warning of the possibility of an attack at the airport.
RF President Medvedev has cancelled his planned trip to Davos to deal with the aftermath of the attack.
Details of the attack are beginning to emerge. Pravda has reported that the suicide attacker's last words were "I'll kill all of you!" He was apparently scheduled to travel to the Northern Caucasus which lends some credence to the supposition that he was Chechen.