Debt Ceiling Drop Dead Date Closer Than Previously Thought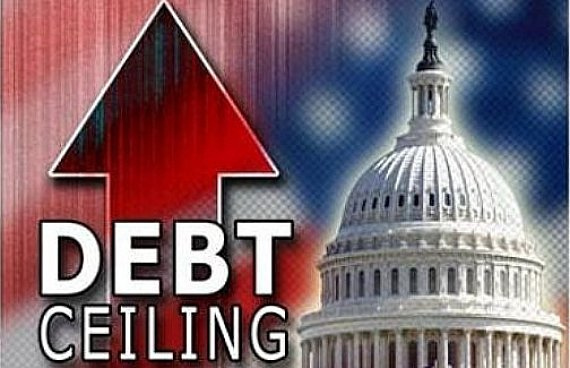 Recent Treasury Department projections indicate that the nation will run out of borrowing authority and/or cash on hand in as little as eight weeks:
The debt ceiling is a time bomb with a faulty timer: All of Washington sees it ticking toward default, but nobody knows exactly when it will explode.

In a letter to House Speaker John Boehner, Treasury Secretary Jacob Lew projected that the department's "extraordinary measures" currently being taken to avoid default will be "exhausted in the middle of October." From there, Lew writes, the United States would have only whatever cash Treasury has on hand, estimated to be about $50 billion. Lew calls that potential situation "unacceptable."

But Lew, like everyone else, is just working off his department's best guess.

Treasury doesn't get to pick a date for default. Rather, the department is subject to the ebb and flow of government revenues and expenditures. And those figures are anything but predictable, because how much the government owes its creditors on a given day—and how much cash it has to pay them—is based on a host of volatile economic, legal, and political factors.

"It's very difficult to tell, particularly this far out," when exactly Treasury would have to default on its debts, said Steve Bell of the Bipartisan Policy Center. "October is an extremely lumpy month. Some days, there's cash coming in; other days, there's cash going out."

And that unpredictability makes an accidental default all the more likely, Bell said, even if neither side wants it to happen.

"That's the danger. It's not that somebody plans to do this," he said. "It's that this is the time when it's very, very easy for mistakes to get made."
Kevin Drum suggests that this puts Republicans in a bind:
Politically, this means that Republicans don't really have the option of quickly passing a 2014 budget (or a short-term continuing resolution) and then taking some time off to plan for their latest round of debt ceiling hostage-taking at the end of the year. If mid-October really is the drop-dead date, it means that budget negotiations in late September and debt ceiling negotiations in early October pretty much run right into each other. It's Fiscal Cliff v2.0.

I don't quite know what this does to John Boehner's fragile attempts to keep the lunatic wing of his party under control. Nothing good, probably. I'm also not sure what it does to President Obama's promise not to negotiate over the debt ceiling. If all of this stuff get munged together, then everyone's going to get mighty hazy mighty fast about what exactly is being negotiated.
Well, I guess that gives us something to look forward to after Labor Day, huh?