Debtors Prison for Deadbeat Dads
The Supreme Court will decide whether states may jail parents who fail to make child support payments without providing them an attorney.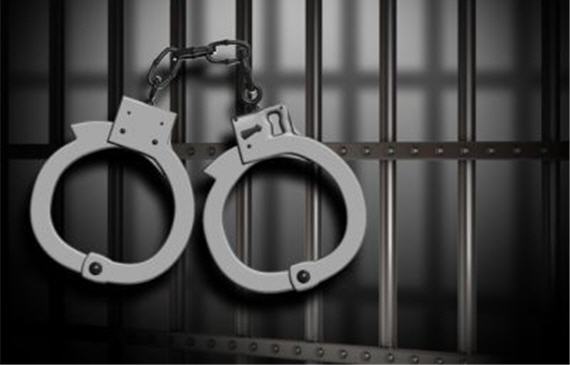 In the early 1800s, the United States abolished the practice of jailing people for unpaid debts, deeming the practice abhorrent and counterproductive. But six states (Arkansas, Arizona, Illinois, Indiana, Minnesota, and Washington) still effectively allow it under certain circumstances, with failure to pay child support the most noteworthy.
NPR's Nina Totenberg reports ("Supreme Court Weighs Rights Of 'Deadbeat' Parents"):
Go to any shelter for homeless families, and you likely will find children who would not be there but for their fathers' failure to pay child support.

Spend a day in family court, and you likely will see indigent fathers, with no lawyer, being taken away in handcuffs because they could not pay the child support they owed.

So-called deadbeat parents, usually dads, have long been a conundrum for the law. On Wednesday, they are the U.S. Supreme Court's legal problem.

The justices are hearing a case testing whether indigent parents who fail to make child support payments may be jailed for as much as a year at a time, without the state providing a lawyer. Though most states provide counsel for those too poor to afford legal help, a minority of states do not, including Florida, Georgia, Maine, Ohio and South Carolina.

The case before the justices comes from South Carolina, where Michael Turner, an indigent father, was jailed for a year for failing to pay child support. He could have gotten out of jail earlier by paying the nearly $6,000 he owed, but with no money and no job, he could not make the payment. He served the full 12 months.

The jail sentence was neither the first nor the last that Turner served for failure to pay. Because the mother of his child received welfare for a period of time, she assigned her right to child support to the state. The case then became subject to automatic enforcement procedures, sending Turner to court whenever he was in arrears.

Because he was repeatedly behind in payments, he was repeatedly sent to jail. Indeed, he was in jail again as recently as January.

Since South Carolina is one of those states that does not provide a lawyer for indigent parents facing prison for nonpayment, Turner was on his own in court. The judge, without making a factual finding of Turner's ability to pay, ordered the maximum sentence.
Turner, it should be pointed out, is not a model defendant. The mother of his child–to whom one gathers he was not married–claims he once bought illegal drugs with money that he owed in support payments.  And, Totenberg notes, making mothers lawyer up in order to enforce payments already ordered by courts would be absurd.
The issue before the Court is narrow:
The central legal issue in this case is whether and in what circumstances the state may deprive an individual of his liberty without providing him a lawyer.

The Supreme Court has long held that those facing criminal charges, including criminal contempt of court, are entitled to a lawyer. The Constitution provides that in all criminal prosecutions, the accused shall have the right to assistance of counsel.

But deadbeat parents are cited for civil, not criminal, contempt of court. So the question before the court Wednesday will be whether long jail terms for civil contempt amount to criminal punishment.
The narrow question strikes me as a no-brainer. The state simply shouldn't be allowed to deprive a citizen of liberty without the benefit of counsel.
But broader questions must also be asked.
First, should judges have the power to unilaterally send people to jail? It's an age-old practice but one that seems abhorrent on its face. Accused foreign terrorists, the Court has rightly held, are owed due process. Why should judges have this power?
Second, jailing people with no money for failing to pay debts–even if it's technically for "contempt of court"–remains absurd. Deadbeat parents are indeed a major problem and one imagines a large portion of them are scum refusing to live up to their obligation to their children. But, especially in this economy, there are no small number of people who simply have no means of making support payments, awful as that is. Is jailing them–and thus ensuring not only that they'll not earn money for the duration of their incarceration but also stigmatizing them and making it harder for them to find gainful employment upon release–really the best way to handle the situation?
s