Defense Spending And Health Care Costs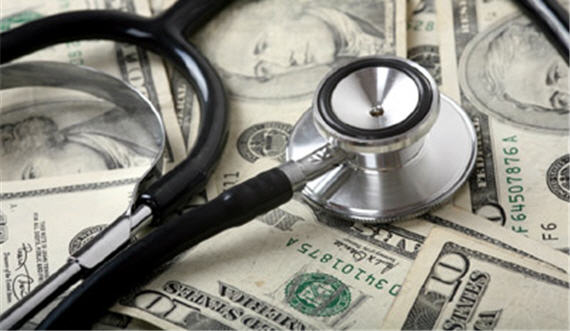 Sarah Kiff makes an important point about one of the primary motivations behind the force restructuring that President Obama announced earlier this week at the Pentagon, basically we are nearing the point where the largest item in the military budget will be health care costs:
About 9.6 million Americans are eligible for military health care right now. That includes active duty soldiers, military retirees (those who served 20 or more years) and their dependents. It is, importantly, a separate health care plan from veterans' health care, which covers those who served less than 20 years in the military, and commands a budget of more than $50 billion annually.

Putting veterans' care aside, the military's health care costs have grown annually by 6.3 percent for the past decade, rising to $52.2 billion in the department's most recent budget proposal. Health care spending now accounts for about half the military spending on personnel costs, and 9.5 percent of the defense budget. The military now spends just as much on salaries as it does providing health care benefits.

And that total is expected to grow. Todd Harrison, a policy analyst at the Center for Strategic and Budgetary Assessments, recently crunched the numbers on what would happen if personnel costs kept growing at the same rate they have for the past decade, and the overall defense budget only kept pace with inflation. Under that scenario, the entire defense budget would be consumed by paying benefits, both for health care and other services, in 2039. "We'll have well-paid, happy and healthy retirees, but we'll also have no money for equipment, training or regular operations," Harrison says. "Obviously, we can't let that happen."

(…)

Part of it has to do with an increase in the military workforce, which has expanded in the course of the Iraq War. Within that larger population, more military families are opting to stay in Tricare, the Defense-run health plan, rather than go into private coverage. This has been happening for about a decade now, and increases the number of military retirees and dependents that the Department of Defense covers.

One reason that more military members are choosing Tricare is that fewer employers are offering health benefits, and those who are have raised premiums. By contrast, Tricare had a fixed, monthly premium of $38 since 1995. It rose for the first time, in over a decade, by $5 in the fall.
According to the Kaiser Family Foundation, this is but a fraction of what the average American worker contributes to the cost of their health coverage, which is sometimes less generous than TriCare. According to the most recent study I could find from the Kaiser Family Foundation [PDF], an employee with family health insurance paid an average of $4,000 for their insurance in 2010, that's an average of $333.33 per month, or ten times more per month than a retired member of the military utilizing TriCare pays. (Active duty personnel do not have any money dudcted from their salary for health care). One of the rumored changes set to be announced with the upcoming budget package increasing the contribution made by TriCare recipients to their premiums, and perhaps even a deduction from the salaries of active duty personnel to cover the cost of non-combat related health care. Unless we want the Pentagon to be turned into little more than a processor of retiree benefits, it seems like a necessary first step toward bringing these costs under control.