Democratic Erosion in Brazil
Part of a disturbing trend.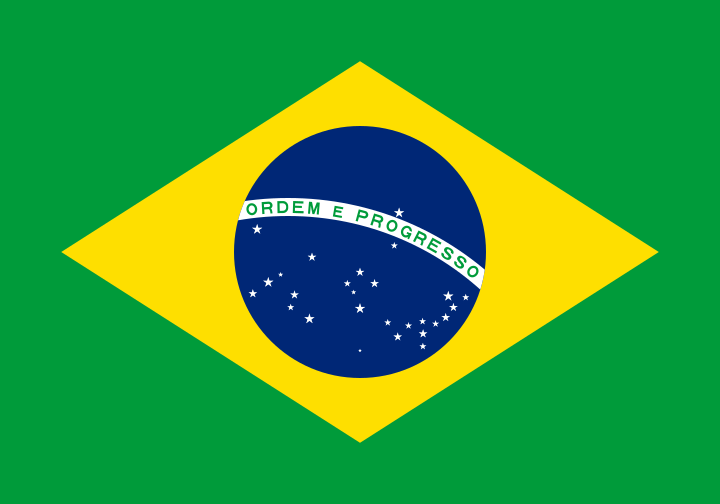 Via WaPo comes a very dramatic headline: Bolsonaro once said he'd stage a military takeover. Now Brazilians fear he could be laying the foundation for one.
The basics:
In a television interview two decades ago, the fringe congressman didn't hesitate to say it: If he were president, he would shut down the Brazilian congress and stage a military takeover.

"There's not even the littlest doubt," Jair Bolsonaro said. "I'd stage a coup the same day [I became president,] the same day. Congress doesn't work. I'm sure at least 90 percent of people would party and clap."

Now the congressman is president of Brazil, and fears are mounting here that he could be considering how to make good on that idea.
Keep in mind some context: Brazil spent a good deal of theTwentieth Century under military rule. Most notably, the military ousted the democratically elected president in 1964 and governed until 1985. The first directly elected post-military government president took office in March of 1990. Military rule is not some distant memory in Brazil.
And, yes, Bolsonaro has, shall we say, a colorful past and a problematic present that sums to more than a small chance that he might attempt a coup. So, it is more than fair to say that he both once threatened one in the past and that people in the now have some cause to be worried he might actually try to stage one in the present.
I have hardly kept up with the minute details of Brazilian politics, although I have certainly keep track of the broad contours of late and my impression is that actually motivating the military to take over again is a low probability scenario. That doesn't mean, however, that Bolsonaro isn't bad for Brazilian democracy. He is.
To wit:
"Next year's elections have to be clean," he declared this month. "Either we'll have clean elections, or we won't have elections."

[…]

Bolsonaro's increasingly brazen comments escalate a months-long, Trump-style campaign to erode faith in the electoral system and transform its processes into a high-stakes political struggle. Now, as Latin America's largest democracy girds itself for what is expected to be a tumultuous election, it confronts a paradox that will be familiar to Americans: The man leading the assault on its electoral process is the very person most recently awarded its highest office.

For years, Bolsonaro has lodged unsubstantiated allegations of electoral fraud. Before the 2018 presidential election, he said the only way he would lose would be by fraud. He then claimed he had won by much more than the official tally showed. Last year, he parroted President Donald Trump's allegations on the U.S. election: "There was a lot of fraud there."

But in recent months he has increasingly latched onto Brazil's electronic voting machines, alleging without evidence that the system is pervaded by fraud. He says the country should switch to physical ballots and has repeatedly pushed the congress to make that change.
It is flatly destructive to issue warnings about fraud without proof. It simply signals to followers that they should be worried about the system and it casts doubt on outcomes and processes in a way that damages public trust. This is cancerous to a democracy.
"Elections are a huge leap of faith, and it's amazing that we've taken them as an article of faith for this long," said Christopher Sabatini, a senior fellow for Latin America at the London-based think tank Chatham House.

"The genius of electoral fraud claims is that you don't even need to demonstrate fraud; you just need to demonstrate the possibility of fraud," Sabatini said. "Then, in the hothouse environment of social media, it will be picked up with very little fact-checking, really catch fire and be reinforced."
Both the US and Brazil are seeing their institutions attacked in this manner. It is, in some ways, right out of Putin's version of authoritarianism: just uncut public confidence so that they simply don't actually expect actual democratic competition and accountability.