Democratic Primary Rules and Proportionality
More proportional than the GOP, but perhaps not as proportional as one might think.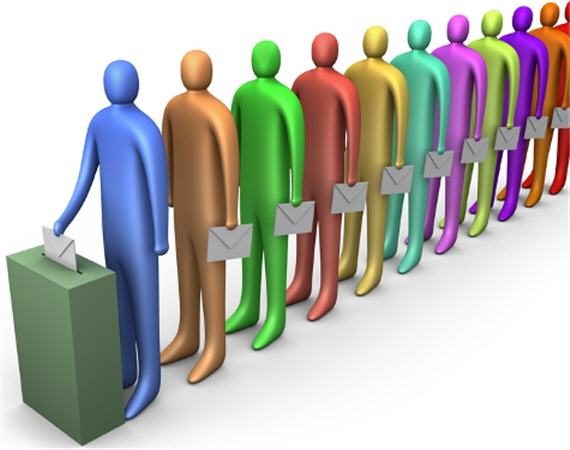 What does "proportional" mean in the context of elections? A perfectly proportional system would be one in which the number of whatever is being allocated (seats or, in the case of presidential primaries, delegates) is equal to the percentage of the votes the party (or candidate) received.
In simple terms, a perfectly proportional outcome would look like this:
%votes = %seats
or
%votes=%delegates
For a counter example, in winner-take-all systems, the winner gets everything being allocated, regardless of the percentage of the vote received.
So, Trump won 31.5% of the popular vote in California in 2016 (a reminder that there are a lot of Republicans, ~4.5 million by this metric, in California) but he won 0% of the electors. This is a disproportional result.
To hammer on language that I am fond of using around here, the states are essentially multi-seat districts with plurality winners.* In other words: we elect the electors the same way we elect members of congress,** by plurality, except those are single seat districts.***
Of course, presidential primaries are different, because the candidates are competing for delegates, not office. Both parties use somewhat different rules to award delegates (and those rules sometimes vary from cycle to cycle to some degree).
It is frequently stated that the Democrats have rules that are more proportional that the Republicans in terms of awarding delegates to their candidates. This is true, but it would be a mistake to assume that this means that the rules are perfectly proportional–there are not, not even close. It is not the case that delegates are awarded in a way anywhere near to %votes =% of delegates.
Instead, it should be noted that some delegates are awarded on a district basis and some at-large. This matters for proportionality because the more you divvy up the delegates into units (i.e., districts) the less proportional the awarding of delegates can be, mathematically.
Second, the Democratic Party's rules impose a 15% electoral threshold, which means that to win delegates, a candidate has to win at least 15% of the vote. This matters for the huge Democratic field because most of the current candidates aren't breaking into double digits of support, let alone 15%.
With the obvious caveat that it is waaaaay too early to be taking the polls seriously, note that of the the exactly 14.7 quintillion candidates, only two (Biden and Sanders) have 15% or more of support in the latest Monmouth poll in New Hampshire. Buttigieg is in third with 9%. So, if the primaries were held today, they would likely be the only delegate winners (barring some odd district-level outcome).
So while, yes, the Democratic rules may allow for a more competitive process than the Republicans' process (which is not pure winner-take-all, by the way), it is not so proportional that it is going to allow a huge number of candidates to be competitive.
The current number of candidates are simply not viable, as I keep saying. And the rules are not going to help a list of competitors in the low single digits remain competitors for very long.
(This is one of the reason I think a brokered convention to be highly unlikely).
---
*With some variation in Maine and Nebraska
**Save, again, in the few states that have variations like Georgia and Louisiana's requirement for an absolute majority.
***Indeed, image electing Congress in multi-seat districts with plurality winners and perhaps those who still don't understand why I dislike the Electoral College will better see why.