Democratic Senator Kay Hagan Trails All Opponents In North Carolina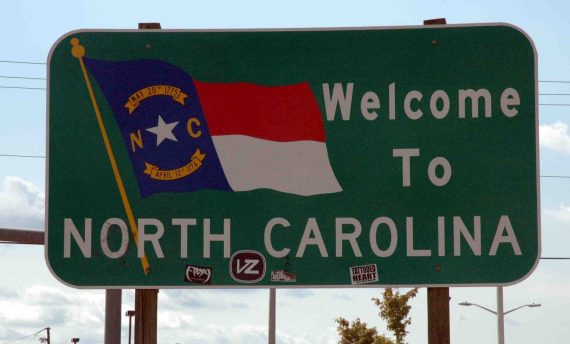 One of the states key to Republican hopes of retaking the Senate in November is North Carolina, where Kay Hagan, who defeated Elizabeth Dole in one of the most closely watched races of 2008. As with states such as Arkansas, Louisiana, South Dakota, and West Virginia, the Tarheel State is one that Mitt Romney won in the 2012 election and which is currently represented by a Democratic Senator. In past polling, Hagan has led most of her opponents albeit by rather slim margins. However, a new SurveyUSA poll shows the incumbent trailing all of her potential GOP opponents:
North Carolina Democratic Incumbent Senator Kay Hagan will face a Republican challenger on Election Day 11/04/14. It will be one of 2 Republicans who emerge from a 05/06/14 Republican Primary and 07/15/14 Republican Runoff. The problem for Hagan is, according to a SurveyUSA poll conducted exclusively for Time Warner Cable News North Carolina, no matter which of 5 Republicans she goes up against, she's in trouble: While it's premature for Republicans to count their chickens, it's not too soon for Democrats nationwide to be worried, since a Hagan defeat would flip a seat in the United States Senate from Democratic hands to Republican hands, and could help Republicans take control of the US Senate in the next Congress. (Republicans already control the US House of Representatives.)

(…)

7 months till voting begins, we caution that much can change, but today, SurveyUSA finds that incumbent Democrat Hagan does not defeat any Republican challenger. 1,489 likely NC general election voters interviewed. There are some pollster semantics involved here, since Hagan trails by as few as 1 and no more than 4 points, which means that the Republican advantage may or may not be statistically significant. So we must be cautious not to say that in every case Hagan "trails." However, in no case does Hagan lead. Here we go:

Tillis edges Hagan 46% to 45% today.
Brannon edges Hagan 47% to 45% today.
Harris edges Hagan 47% to 43% today.
Ted Alexander, who gets just 6% in the Republican primary, edges Hagan 46% to 44%.
Heather Grant, who gets just 6% in the Republican primary, edges Hagan 46% to 44%.
In no hypothetical head-to-head matchup does Hagan get more than 45% of the vote.
All of these numbers are, obviously, within the margin of error but they are nonetheless notable both because of the fact that Hagan isn't out polling any of her potential opponents and because of the fact that she isn't rising above 45% in those polls. That's not good news for any incumbent even taking into account the fact that were still seven months away from Election Day. There's much that will occur between now and then, of course, but Hagan is clearly going to have her job cut out for her here.
As for who might be running against Hagan, that is still up in the air:
Thom Tillis, Greg Brannon and Mark Harris are the only 3 candidates in double-digits, Tillis at 23%, Brannon at 15%, Harris at 11%. Others trail. None today appear likely to get to the 40% threshold, needed to avoid a runoff. Tillis' support is male, older, conservative, educated, affluent and spread evenly throughout the state. Brannon's support is made up disproportionately of unaffiliated voters, heavily concentrated in Southern and Coastal NC. Harris' support is younger and less educated. 1 in 3 likely NC Republican Primary voters remain undecided. 433 likely Republican Primary voters were interviewed.
The primary will be held on May 6th. If none of the candidates manage to get to 40% of the vote on that day, then the top two candidates will face each other in a runoff election that will be held on July 15th.