Democratic Senators Unleash Tax Vendetta Against Eduardo Saverin
Eduardo Saverin has become a political whipping boy.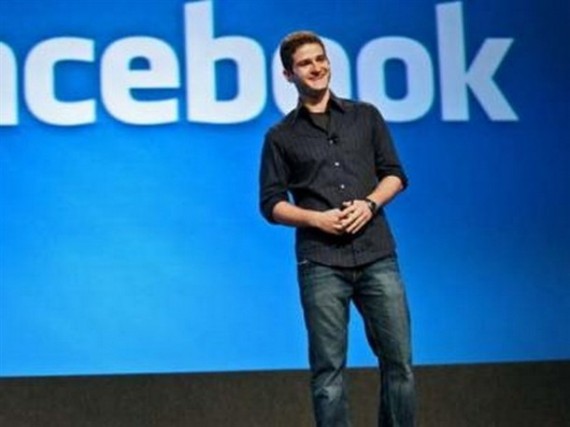 Two Democratic Senators have introduced legislation that seems designed solely to punish people like Facebook's Eduardo Saverin:
Facebook co-founder Eduardo Saverin recently relinquished his U.S. citizenship just ahead of Facebook's massive initial public offering. But if Democratic Sen. Chuck Schumer has anything to do with it, as the senator said today, "Mr. Saverin's social network is about to get a lot smaller."

The 30-year-old entrepreneur, whose shares in Facebook are expected to be worth around $3 billion after the social network goes public on Friday, is now residing in Singapore. Conveniently, Singapore does not have capital gains taxes, so his move could save Saverin anywhere from $67 million to $100 million in U.S. taxes.

Presuming that Saverin moved to avoid paying taxes, Schumer and Democratic Sen. Bob Casey of Pennsylvania on Thursday unveiled legislation to stop what they called a "despicable trend."

Under their legislation, any American who renounces his or her citizenship for the purpose of avoiding taxes will be punished in two ways: They will be barred from re-entering the U.S., and their future investments in the U.S. will be taxed at a 30 percent rate.

Taking advantage of every Facebook one-liner available, Schumer said of Saverin, "Sen. Casey and I have a status update for him: Pay your taxes in full, or don't ever try to visit the U.S. again."

(…)

Current law says that a person who renounces his U.S. citizenship for the purpose of avoiding taxes can be barred from re-entering the country, as Talking Points Memo pointed out this week, but Schumer said there have been problems enforcing the law.

Under Schumer and Casey's bill, if an American with a net worth of $2 million or a tax liability of $148,000 renounces his or her citizenship, the IRS will presume that person is moving in order to avoid paying taxes. The person in question will be responsible for proving otherwise.

If a former citizen wants to return to the U.S., Schumer said, he could pay all the taxes he owes in order to return.
Call it Eduardo's law, I suppose. Before I get around to discussing what is so horribly stupid about this idea from Schumer and Casey, it's worth noting that this bill is unlikely to ever see the light of day. For one thing, it's not going to get past the Senate thanks both to the filibuster, and it's likely that there will be more than a few Democratic Senators who aren't going to be too eager to support this kind of legislation. Even if it did somehow make it through the Senate, it won't ever pass a Republican-controlled House. And if Mitt Romney is President next year, he's not going to sign it into law. If we ever get to the point where Congress and whoever is in the White House are talking about comprehensive fiscal reform, it may be on the table as a bargaining chip for the Democrats, but it's likely to be sacrificed in negotiations far sooner than the Buffett Rule would be. What we're looking at, then, is pure politics on the part of Schumer and Casey meant to take advantage of all the publicity this week about Facebook's Initial Public Offering.This proposed law has nothing to do with fixing any problems involving our tax code, and everything to do with using Eduardo Saverin, who has likely contributed more to the American economy than Chuck Schumer and Bob Casey combined, as a convenient whipping boy.
Leaving that aside, though, there are several serious problems with the proposal that Casey and Schumer are making. Right off the bat, the fact that the law creates the presumption that someone has renounced their citizenship for the purpose of avoiding taxes constitutes a near-unprecedented modification of the burden of proof. Ordinarily in such situations, it is the government that has the burden of establishing that the act was done for an improper purpose, but this bill would create a different burden of proof for people based solely on their income level, something that should be profoundly disturbing to anyone concerned with civil liberties. Second, to the extent that this law purports to apply to Severin personally as opposed to merely people like him in the future, it potentially violations the Constitution's ban in Article I, Section 9, Clause 3 against bills of attainder and ex post facto laws. The Constitution forbids Congress from using laws to punish a specific person, and it prohibits it from changing the law after the fact. If that's what Schumer and Casey want to do, they quite simply cannot do it.
Writing about this yesterday, the Wall Street Journal pointed out that there is something profoundly disturbing about targeting people in the manner that this proposed bill does:
Whatever Mr. Saverin's motivation, the more important point is that it is his decision, however misguided. America was built on millions of similar individual decisions to come to our shores. It is precisely that ability to decide for oneself that has made America such a magnet for two centuries.

The way to continue to be a magnet for the best and brightest is not to impose Soviet-style exit taxes to punish people who want to leave the country. That is what oppressive and demagogic regimes do, and it's humiliating to see U.S. Senators posture in such fashion. The way to punish Mr. Saverin is to make the U.S. so appealing and dynamic again that he'll be sorry he ever left.
Tyler Durden is more vehement in his outrage at the Schumer/Casey proposal:
Apparently it's not good enough that the company Saverin co-founded has created tens of thousands of jobs, spawned entire industries, and produced oodles of new millionaires. Oh yeah, it's also made things damn easy for the CIA, NSA, and FBI. You'd think Uncle Sam would pin a medal on his chest.

But no. Saverin left behind a lot of value and decided to move on to greener pastures in Singapore. Now the do-gooders in Congress are cooking up new legislation (the EX-PATRIOT Act) designed to permanently bar 'renunciants' like Saverin from re-entering the United States.

It's interesting that, rather than change their ways of doing business and introducing legislation that provides incentives for productive people to come here and stay here, they maintain policies that chase people away, and introduce new ones to lock the door after they're gone.

The lesson here (especially for natural-born citizens) is this: simply by accident of birth, you are born with a lifelong obligation that you never signed up for to finance the corrupt misdealings of the political class. And if you choose to abandon this obligation, they will bar you from ever entering your homeland again.

Regardless of what the propaganda says, this is not how a free society treats people. It might look and feel like a representative democracy on the surface, but under the hood it's the modern day equivalent of feudal serfdom.

The land of the free has certainly fallen a long way
Indeed it has.
Facts that have fallen by the wayside in the discussion over the announcement earlier this week that Saverin had renounced his American citizenship. For one thing, as James Joyner noted this morning, Saverin had initiated the process of renouncing his citizenship in January 2011, and the process was finalized sometime around September of that year. It became public recently when Saverin's name appeared among the annual list of Americans who had renounced their citizenship in 2011. At the time that Saverin initiated this process, a Facebook IPO was still very much a theoretical idea. Yes, it was likely to happen someday, but nobody was sure if that day would come in 2012 or 2013, or possibly even later than that. This lends credence to Saverin's statement that his decision had nothing to do with tax issues.  For another, as Saverin himself has noted, he was required to pay the IRS a fairly hefty "exit tax" as part of the renunciation process. So, the idea that he's "dodged taxes" is simply absurd nonsense.
Saverin has done nothing wrong here. He has complied with the law, and either the "exit tax" he owes has already been paid or it is being negotiated between his representatives and the IRS (there are complicated issues regarding how to value his pre-IPO interest in Facebook that likely need to be resolved). More importantly, while he lived in this country he has contributed to the economy to a fairly extraordinary extent for someone who was a naturalized citizen who only lived in the country for roughly a decade and a half. Rather than condemning him in the manner that Schumer and Casey, we ought to be asking what we can to to attract more people like him to the country to contribute to our economy. Instead, he's being used as political football by a couple political hacks. No wonder he left the country.