Democrats Afraid To Call "Bank Of America Stadium" By Its Proper Name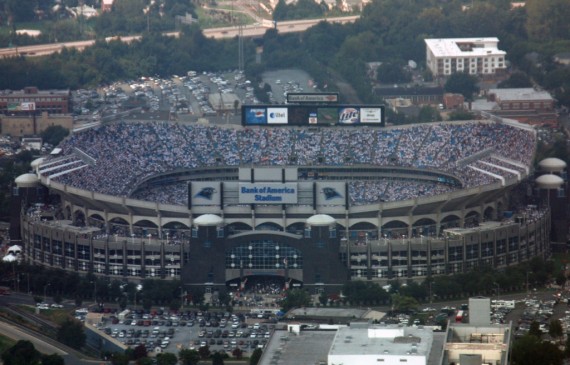 On the last night of the Democratic National Convention, President Obama will deliver his Acceptance Speech before a crowd in Bank Of America Stadium, home of the Carolina Panthers, just he delivered his closing speech in 2008 at Mile High Stadium in Denver. Oddly, though, the DNC seems unwilling to call the Charlotte Stadium by its proper name:
National Democrats have repeatedly touted their stand against taking corporate money for their convention in September, and so it was striking to see two emails from the DNC host committee referring to the Charlotte venue where President Obama will speak as "Panthers Stadium."

It's the place where the Panthers play, but it's actually called Bank of America stadium.

A recent email from the host committee signed by former Al Gore campaign manager Donna Brazile urged people to win a trip to Charlotte for the event, which will wrap "Thursday night at Panthers Stadium with President Obama."

Another email in June made the same pitch about the stadium.
Here's Brazille's email: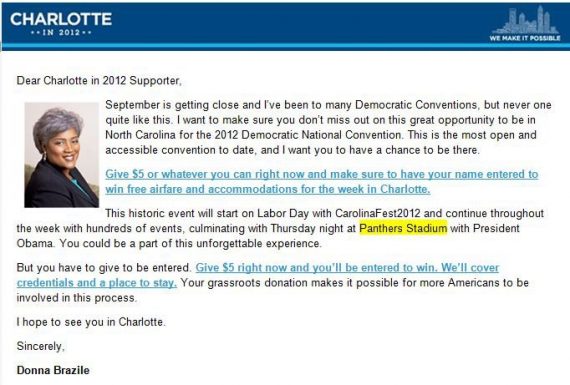 Donna, Donna, you're enough of a football fan to know there is no such thing as "Panthers Stadium."