Democrats to Raise Qualification Bar for Third Debate
The party's presidential wannabes have until September 12 to demonstrate a pulse.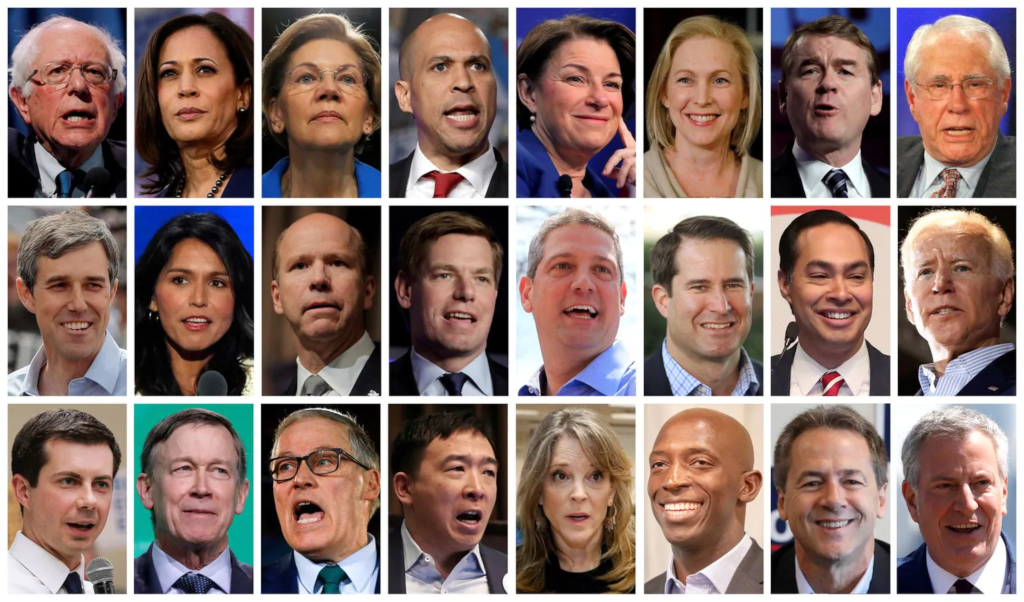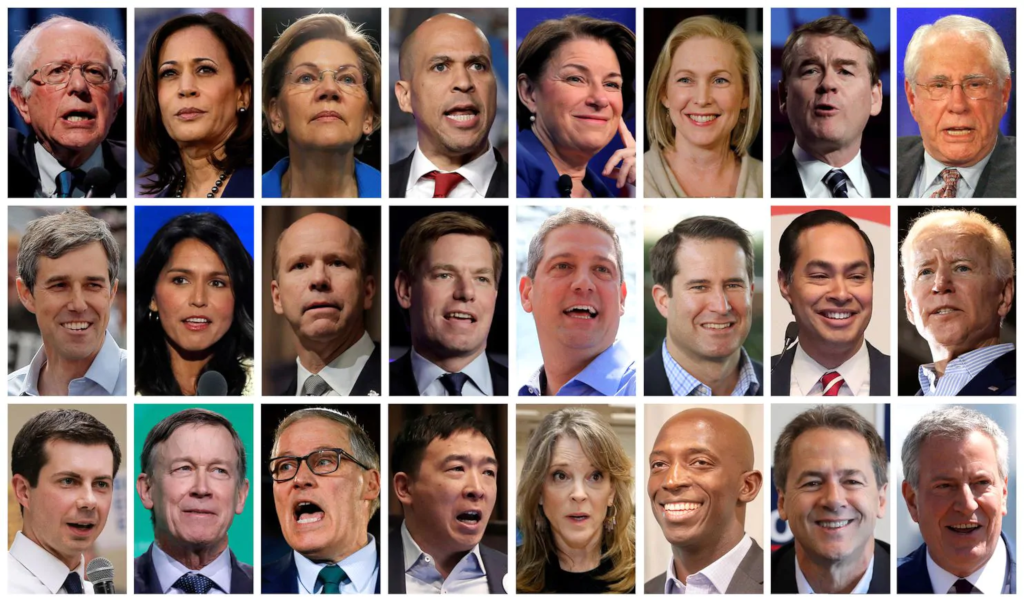 The nation's oldest political party is going to make it harder for every Tom, Dick, and Harry to get on the debate stage. But not for several more months.
ABC News, in partnership with Univision, will host the third Democratic presidential debate in September, the Democratic National Committee announced Wednesday, saying it was raising both the polling and fundraising bars for candidates to qualify.


The debate is set for Sept. 12 and could extend to a second night, Sept. 13, if enough candidates meet the threshold to participate. The location and moderators have not yet been announced.

Like the first two Democratic presidential debates — which are set for next month on NBC, MSNBC and Telemundo and for July on CNN — the September debate and a fourth, to be held in October, will cap participants at 10 per night.


But it will be more difficult for the nearly two dozen 2020 Democratic hopefuls to make the stage.

—POLITICO, "DNC makes it more difficult to qualify for 3rd debate"
That's more than reasonable. As the absurdly large field demonstrates, simply leaving it up to the judgment of the candidates clearly isn't sufficient. And allowing all of them to participate turns an already thin "debate" into an exercise in sound bytes.
Still, the particulars are a mite odd:
Unlike the first and second rounds of debates, when candidates must cross either a donor or polling threshold to qualify, candidates will need to surpass both bars to make the stage for the third and fourth debates. For the September event, candidates will have to hit 2 percent in four qualifying polls, versus 1 percent in three polls for the first debates, and they will need 130,000 individual donors, up from 65,000.


Although the polling threshold increase is modest, it could represent a significant barrier for many candidates who have struggled to hit that mark in early polling.


According to a POLITICO analysis, just eight candidates have received more than 2 percent of support in four early polls: former Vice President Joe Biden, Sens. Bernie Sanders, Elizabeth Warren, Kamala Harris, Amy Klobuchar and Cory Booker, Mayor Pete Buttigieg of South Bend, Ind., and former Rep. Beto O'Rourke of Texas.


Only polls published between June 28 (the day after the first round of Democratic debates) and Aug. 28 will count toward qualifying for the third debate in September.
The polling threshold seems logical: it's the best evidence we have of where the candidates stand with the people who matter: the voters. And literally no candidate who has even a snowball's chance of getting the nomination would be eliminated if we applied the standard now.
But why in the world are we using fundraising numbers—which can easily be gamed—as a metric? What does it tell us that the polls don't?