Des Moines Register Endorses Romney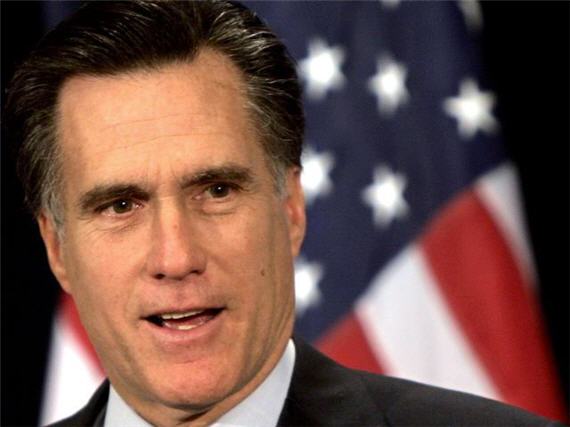 Mitt Romney has scored the endorsement of Iowa's largest and most influential newspaper:
DES MOINES — The Des Moines Register endorsed Mitt Romney for president on Saturday night, saying his "sobriety, wisdom and judgment" fit the times and outweigh what they called his tendency to "pick his way through the political minefields."

The paper, the largest in the state, gave its nod to Mr. Romney over his rivals just 17 days before Iowans will gather on Jan. 3 in caucuses across the state to choose a Republican nominee.

The endorsement will likely increase Mr. Romney's chances of doing well in the caucuses. But it will also raise expectations for the campaign, which has long said Mr. Romney does not need to win in Iowa to succeed in his goal of capturing the nomination.

The endorsement came four years after the paper considered, and rejected, his first bid for office.

"We did not endorse him then, but this is a different field, and he has matured as a candidate" the paper wrote in an editorial that will appear in Sunday's paper. "Rebuilding the economy is the nation's top priority, and Romney makes the best case among the Republicans that he could do that."

The endorsement could be a serious hindrance to Newt Gingrich, whose late surge in the polls has appeared to wane a bit in recent days, raising the possibility of a disappointing result in the first-in-the-nation voting.

It also is a blow to Representative Ron Paul of Texas, who has been climbing in the polls and has built a much stronger organization in Iowa than he had in his last bid for the presidency four years ago.

"Newt Gingrich is an undisciplined partisan who would alienate, not unite, if he reverts to mean-spirited attacks on display as House speaker," the paper said. "Ron Paul's libertarian ideology would lead to economic chaos and isolationism, neither of which this nation can afford."
The endorsement also cites Romney's time as Governor of Massachusetts, which many Republicans have criticized, as a factor in his favor:
Sobriety, wisdom and judgment.

Those are qualities Mitt Romney said he looks for in a leader. Those are qualities Romney himself has demonstrated in his career in business, public service and government. Those qualities help the former Massachusetts governor stand out as the most qualified Republican candidate competing in the Iowa caucuses.

Sobriety: While other candidates have pandered to extremes with attacks on the courts and sermons on Christian values, Romney has pointedly refrained from reckless rhetoric and moralizing. He may be accused of being too cautious, but choosing words carefully is a skill essential for anyone who could be sitting in the White House and reacting to world events.

Wisdom: Romney obviously is very smart. He graduated as valedictorian at Brigham Young University and finished in the top 5 percent in his MBA class at Harvard, where he also earned a law degree. Romney also exhibits the wisdom of a man who listened and learned from his father and his mother, from his church and from his own trials and errors in life. He does not lack self confidence, but he is not afraid to admit when he has been wrong.

Judgment: Romney disagrees with Democrats on most issues, but he offers smart and well-reasoned alternatives rather than simply proposing to swing a wrecking ball in Washington. He is a serious student of public policy who examines the data before making a decision. His detailed policy paper on the economy contains 87 pages of carefully crafted positions on taxes, energy, trade and regulatory policy, complete with 127 footnotes.

(…)

This ability to see the merits of tough issues from something other than a knee-jerk, ideological perspective suggests that Mitt Romney would be willing to bridge the political divide in Washington. Americans are desperate for the Republicans and Democrats to work together. His record of ignoring partisan labels to pass important legislation when he was governor of Massachusetts suggests he is capable to making that happen.

For those reasons, Mitt Romney deserves the support of his party in the Jan. 3 Iowa caucuses. If he is the GOP nominee, the nation would have a clear choice in November 2012.
It's hard to say whether this endorsement will actually help Romney in the Iowa Caucuses, it certainly didn't help John McCain when they endorsed him in 2008 and he ended up finishing a dismal 5th in a race he wasn't really contesting to begin with.