DeWine Latest Republican to Break with Trump
The list is small but growing.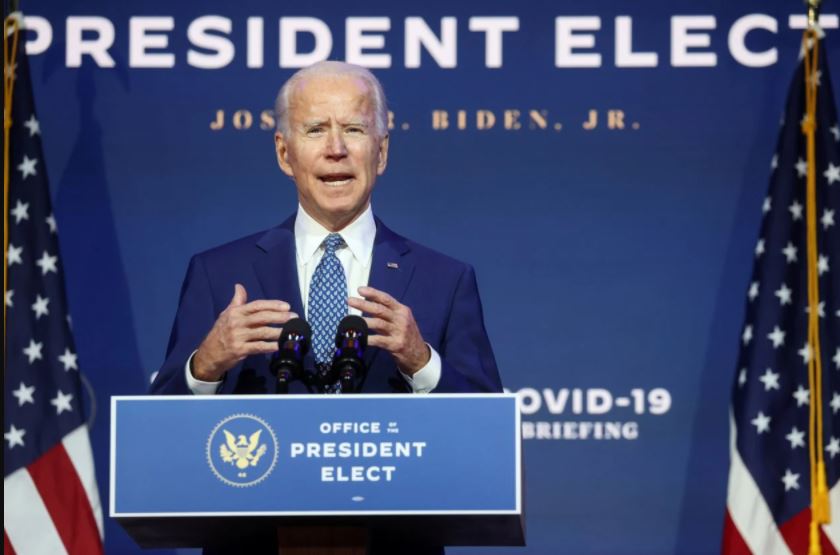 While the majority of key Republican leaders are going along with President Trump's pretense that the outcome of the 2020 election is still in doubt, the number who have had enough is growing. Ohio's Governor joined their ranks this morning.
Cincinnati Enquirer ("Ohio's GOP Gov. Mike DeWine: 'Joe Biden is the president-elect'"):
After a vague statement Monday, Ohio Gov. Mike DeWine made his thoughts on the presidential election clear: former Vice President Joe Biden won.

"We need to consider the former vice president as the president-elect," DeWine told CNN Thursday morning. "Joe Biden is the president-elect."

Contrast that with DeWine's statement Monday: "I congratulate Vice-President Biden," he said. "When lawsuits have concluded and election results are certified, it is important for all Americans to honor the outcome."

Calling Biden the president-elect might seem like a hair-splitting distinction, but it's one few Republicans have made.
Forbes' Andrew Solender is keeping a list of those who have acknowledges Biden's win, along with a record or the exact words they used.
Senate
House
Governor
Formers/Retiring
Susan Collins (ME)
Lisa Murkowski (AK)
Mitt Romney (UT)
Don Bacon (NE)
John Curtis (UT)
Will Hurd (TX)
Adam Kinzinger (IL)
Paul Mitchell (MI)
Tom Reed (NY)
Ben Sasse (NE)
Pat Toomey (PA)
Fred Upton (MI)
Don Young (AK)
Charlie Baker (MA)
Spencer Cox (UT)*
Larry Hogan (MD)
Phil Scott (VT)
President GW Bush
VP Dan Quayle
Gov. Jeb Bush (FL)
Gov. John Kasich (OH)
Sen. Bob Corker (TN)
Rep. Francis Rooney (FL)
*Currently Lt Gov but elected as next Governor
I've included only major elected officials, so this doesn't include prominent cabinet officials and the like.
While there are some very big names on the last—including a two-term President and the party's most recent pre-Trump Presidential nominee—it's admittedly short. But the fact that it keeps growing is another sign that Trump's gambit is going nowhere.
It needs to include the Senate Majority Leader and House Minority Leader very soon to end the charade and get the formal transition process going.