Dispute Involving Brain Dead Pregnant Woman Finally Comes To A Proper End
Marlise Munoz is finally at peace, but the law that kept her hooked up to machines for two months remains on the books.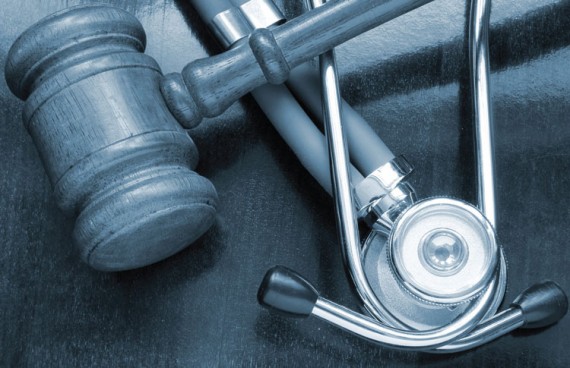 More than two weeks ago, I wrote about the case of Marlise Munoz, a 33 year old Texas woman who was being kept alive by machines against her family wishes because of a Texas law that forbids hospitals from removing a pregnant person from life support regardless of the existence of a living will or the wishes of her family. In the time that followed, there was an extended legal battle between the Munoz family and the hospital, which insisted on keeping her hooked up to machines despite the fact that every doctor who reviewed the case agreed that she was, in fact, brain dead and that the fetus inside of her was, at best, severely deformed and would not survive outside the womb. Some of the reports regarding the case were indeed quite grim, including testimony from Munoz's family and friends that there was noticeable evidence that she was in fact dead and that her body was decaying. Despite this, the hospital maintained its position that Texas law required it to keep her on life support and several "pro-life" groups attempted to intervene in the case in much the same manner that they had intervened in the Terry Schiavo case nearly ten years ago. As in that case, though, the courts came down on the side of the family, with a Texas Judge ruling last Friday that Munoz must be taken off life support:
FORT WORTH — A Texas judge ruled Friday that a Fort Worth hospital may not keep a brain-dead pregnant woman on life support against her family's wishes, and ordered doctors to take her off the machines by 5 p.m. on Monday.

The ruling gives the family of the woman, Marlise Muñoz, their first legal victory in a two-month battle over the fate of her body that has raised an emotionally charged national debate over end-of-life care, abortion and a Texas law that prohibits medical officials from withdrawing life support from a pregnant patient.

The judge, R. H. Wallace Jr. of 96th District Court in Tarrant County, ruled that Ms. Muñoz, 33, who has been on life support at John Peter Smith Hospital since November and is now 22 weeks pregnant, was legally dead, agreeing with the family's lawyers that the hospital had erred in its decision to keep her on life support. The hospital had said the Texas law addressing life support for pregnant women prevented it from granting the family's wish, but the judge said the law did not apply to Ms. Muñoz because she is dead.
In the end, the hospital ended up complying with the Court Order rather than appealing, and on Sunday Mrs. Munoz was taken off life support:
HOUSTON — A Fort Worth hospital that kept a pregnant, brain-dead woman on life support for two months followed a judge's order on Sunday and removed her from the machines, ending her family's legal fight to have her pronounced dead and to challenge a Texas law that prohibits medical officials from cutting off life support to a pregnant woman.

On Friday, a state district judge ordered John Peter Smith Hospital to remove the woman, Marlise Muñoz, from life-support machines by 5 p.m. on Monday. The judge ruled that the state law barring doctors from withdrawing "life-sustaining treatment" to pregnant women did not apply to Ms. Muñoz because she was brain-dead and therefore legally dead. The hospital had refused to honor the family's request to disconnect her, claiming that the law prevented them from doing so until they could perform a cesarean delivery.

But on Sunday, the hospital decided against appealing the judge's decision and announced that it would follow his ruling. The J.P.S. Health Network, which runs John Peter Smith Hospital as part of the taxpayer-financed county hospital district, said in a statement that the past several weeks had been difficult for both the family of Ms. Muñoz and her caregivers, but it defended its handling of the case.

"J.P.S. Health Network has followed what we believed were the demands of a state statute," said a spokeswoman, Jill Labbe. "From the onset, J.P.S. has said its role was not to make nor contest law but to follow it."

At roughly the same time, about 11:30 a.m., Ms. Muñoz was disconnected from the machines as her family gathered at her bedside in the hospital's I.C.U. Her body was released to her husband, Erick Muñoz, the family's lawyers and a relative said.
Having just been through brushes with the loss of family members myself, I am sure that the Munoz family is going through a combination of grief and relief at this point in time. Grief at the loss of a wife, daughter, and sister, of course, but also I would think some sense of relief that the ordeal that they have involuntarily put through since November 26th when Mr. Munoz discovered his wife collapsed in their home, lying unconscious and not breathing for an undetermined period of time that was likely an hour or longer. While it turned out as the case went forward that the initial reports that Mrs. Munoz had a Living Will that called for artificial life support to be discontinued if she was ever to be in the situation in which she was found were incorrect, there was never any dispute on either side of this case that Munoz was in fact brain dead, which is legal death in all states, and her family was united in believing that she would have wanted to be removed from life support in a situation such as this notwithstanding that she was pregnant at the time. Despite that, though, the hospital insisted that Texas Law forbade it from removing her from life support because of the pregnancy. While Judge Wallace ended up wisely avoided having to rule on the Constitutionality of that law, the fact remains that the law remains in effect and ready to cause the same problem for another grieving family in the future.
Attorney Mike Appleton shares some of the Constitutional issues raised by the statute:
The statute at issue in the Munoz case is a provision in the advance care directives laws of Texas that forbid withdrawing or withholding life-sustaining treatment from a pregnant patient. The statute, similar to those in a number of other states, is actually a type of nullification act. It does not recognize a woman's constitutional right to privacy described in Roe v. Wade, 410 U.S. 113 (1973) and reaffirmed in Planned Parenthood of Southeastern Pennsylvania v. Casey, 505 U.S. 833 (1992). It contains no exceptions based upon the viability of the fetus or the medical condition of the pregnant patient.

Similarly, the statute fails to acknowledge the right of a terminally ill patient to require that life-sustaining treatment be withheld or withdrawn, a right recognized in Cruzan v. Director, Mo. Dept. of Health, 497 U.S. 291 (1990) and Washington v. Glucksberg, 521 U.S. 702 (1997). In essence the Texas legislature has declared that the rights of a terminally ill pregnant woman are subordinate in all respects to the rights of the fetus, regardless of the stage of gestation or the consequences to a dying woman of maintaining the pregnancy. What the hospital did in the Munoz case was attempt to extend this control to a point even beyond death.

The court was unable to confront these constitutional infirmities in the Munoz case. While the Munoz family can finally mourn the loss of a wife and daughter and mother,  it will likely require that another family suffer another tragedy before this statute can be successfully challenged.
The alternative, of course, would be for Texas Legislators to change or even repeal the law so that it doesn't cause problems for families like the Munoz's ever again. Given the grip that the so-called "pro-life" forces have on the Republican dominated politics of the Lone Star State, though, that seems unlikely.
Marlise Munoz is, finally, at peace and her family can begin to grieve properly. This truly bad law, though, remains on the books.