Do College Professors Work Enough?
David C. Levy argues college professors at teaching universities are overpaid because they don't put in enough hours.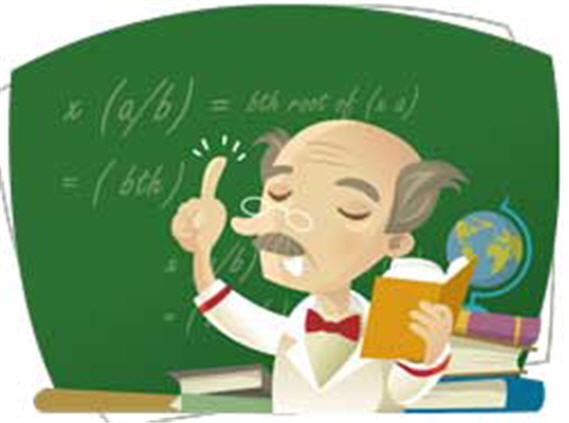 In a column for WaPo titled, "Do college professors work hard enough?" arts administrator David C. Levy argues college professors at teaching universities are overpaid because they don't put in enough hours.
 Though faculty salaries now mirror those of most upper-middle-class Americans working 40 hours for 50 weeks, they continue to pay for teaching time of nine to 15 hours per week for 30 weeks, making possible a month-long winter break, a week off in the spring and a summer vacation from mid-May until September.

Such a schedule may be appropriate in research universities where standards for faculty employment are exceptionally high — and are based on the premise that critically important work, along with research-driven teaching, can best be performed outside the classroom. The faculties of research universities are at the center of America's progress in intellectual, technological and scientific pursuits, and there should be no quarrel with their financial rewards or schedules. In fact, they often work hours well beyond those of average non-academic professionals.

Unfortunately, the salaries and the workloads applied to the highest echelons of faculty have been grafted onto colleges whose primary mission is teaching, not research. These include many state colleges, virtually all community colleges and hundreds of private institutions. For example, Maryland's Montgomery College (an excellent two-year community college) reports its average full professor's salary as $88,000, based on a workload of 15 hours of teaching for 30 weeks. Faculty members are also expected to keep office hours for three hours a week. The faculty handbook states: "Teaching and closely related activities are the primary responsibilities of instructional faculty." While the handbook suggests other responsibilities such as curriculum development, service on committees and community outreach, notably absent from this list are research and scholarship.

[…]

An executive who works a 40-hour week for 50 weeks puts in a minimum of 2,000 hours yearly. But faculty members teaching 12 to 15 hours per week for 30 weeks spend only 360 to 450 hours per year in the classroom. Even in the unlikely event that they devote an equal amount of time to grading and class preparation, their workload is still only 36 to 45 percent of that of non-academic professionals. Yet they receive the same compensation.

If the higher education community were to adjust its schedules and semester structure so that teaching faculty clocked a 40-hour week (roughly 20 hours of class time and equal time spent on grading, preparation and related duties) for 11 months, the enhanced efficiency could be the equivalent of a dramatic budget increase. Many colleges would not need tuition raises or adjustments to public budget priorities in the near future. The vacancies created by attrition would be filled by the existing faculty's expanded teaching loads — from 12 to 15 hours a week to 20, and from 30 weeks to 48; increasing teachers' overall classroom impact by 113 percent to 167 percent.

[…]

While time outside of class can vary substantially by discipline and by the academic cycle (for instance, more papers and tests to grade at the end of a semester), the notion that faculty in teaching institutions work a 40-hour week is a myth. And whatever the weekly hours may be, there is still the 30-week academic year, which leaves almost 22 weeks for vacation or additional employment.
This is mindnumbingly ignorant, inexcusably so for someone who has spent so much of his life on the fringes of academe. An NYU PhD, he's spent most of his career as an administrator at such prestigious but nontraditional institutions as the Parsons School of Design, the New School University, and the Corcoran Gallery. While I haven't the slightest idea how many hours professors at such places teach, I can attest that few at normal colleges and universities put in less than 40 hours a week.
Levy uses numbers very oddly in this piece. First, he uses salaries of senior faculty, which are highly unrepresentative of what most faculty earn, to argue that professors ought to be compared to other white collar professionals. Second, he asserts without evidence or even anecdote that 15 classroom hours translates into less than 30 hours of work. Third, he assumes that, if faculty aren't teaching, they aren't working.
Robert Farley, who teaches at UK's Patterson School, is not amused.
Right; the reason for the increase in college tuition is "insufficient teaching schedules," not the massive increase in administrative costs. This is helpful; we now know that David Levy is lying about cause and effect, and can adjust our expectations for the rest of the op-ed. This is aggravated by a second (obvious) fallacy; the "insufficient" teaching time is almost invariably made up for by cheap, temporary, low cost adjunct faculty, lecturers, and grad students. Having senior faculty double their teaching load wouldn't have faculty costs; it would simply push out the very low cost workers we now hire to fix the "shortfall."

[…]

Okay, so two possibilities. The first is that Levy is too stupid or ignorant to appreciate that faculty positions at most private universities and "state colleges" do in fact include research requirements, and that salaries at institutions that don't have a research requirement are considerably lower than those at research institutions. I'll allow it's possible that the man is either a moron, or is ignorant of the basic structure of the profession. The other (more likely) possibility is that he's simply lying, and expects his audience to know nary a thing about the actual structure of faculty compensation in the United States.

As I understand it, my contract is fairly common for my field; 40% teaching, 40% research, 20% service. Do the math; this means that 60% of my job performance is evaluated on terms other than teaching. I'm at an R-1 university, but I've seen a lot of contracts at other schools that are similar, and at schools where the research load is less the teaching load is heavier. Indeed, at UK it's not uncommon for non-tenure track Lecturer positions to include service and research requirements, above and beyond a much heavier teaching load.

[…]

In case you're wondering, 12-15 hours per week is a 4:4 load or a 5:5 load; I have NEVER encountered anyone able to undertake such a load on less than fifty hours per week of actual work. Indeed, I'd guess closer to sixty hours. I simply cannot believe that Levy is ignorant of this; he's just lying. He wants his readers to believe that an assumption of 1:1 inside-outside the classroom is standard, which is simply absurd, even if faculty do their best to ignore student e-mails and grade completely through scan tron. And it should be noted that research and service requirements are ON TOP OF THIS load.
My own experience is now somewhat dated, since I haven't been in front of a classroom other than as a guest lecturer in almost a decade. But I taught at a variety of institutions ranging from Alabama ( albeit as a grad student) to Tennessee-Chattanooga to Bainbridge College (a community college with a 5-5 load) to Troy (4-4 load plus summers and overloads). Not only was the pay, even adjusted for inflation, much lower than the $80,000 figure but the expectation was that faculty maintain their classes along with significant office hours for student advising, perform substantial departmental and institutional service, do community service, be active in professional associations including attending and presenting at scholarly conventions, and a maintain an active research agenda.
Yes, the academic schedule has a lot of down time, if by that one means that no classes are scheduled. But most of the faculty I knew, myself certainly included, used our Christmas, Spring, and summer breaks to get our research done because there was no time to do it during the academic year. Additionally, most of us taught at least a couple of classes in the summer to make extra money.
I'd say Levy's understanding of the academy is skewed because he's in the arts except that a good friend of mine is a tenured music professor at the University of Minnesota and he's constantly busy. He uses summers to mentor graduate students, including taking them on group trips around the world, and to write books.
I suppose it's technically possible to be a tenured full professor at a teaching oriented school, pull in $80,000 plus a year, and work less than full time. Absent any pride or committing transgressions so foul as to constitute a firing offense, there's little external pressure to do more than teach one's classes, attend faculty meetings, and hold office hours. But, even though I was at decidedly non-prestigious institutions, I saw almost none of that. Most professors, even those who had stopped pretending to do original research, actually still love what they do and maintain currency in their fields and put in a lot more time than the bare minimum requirement at the office.