Does America Have Too Much Parking?
Cities are lowering or doing away with longstanding requirements to provide spaces.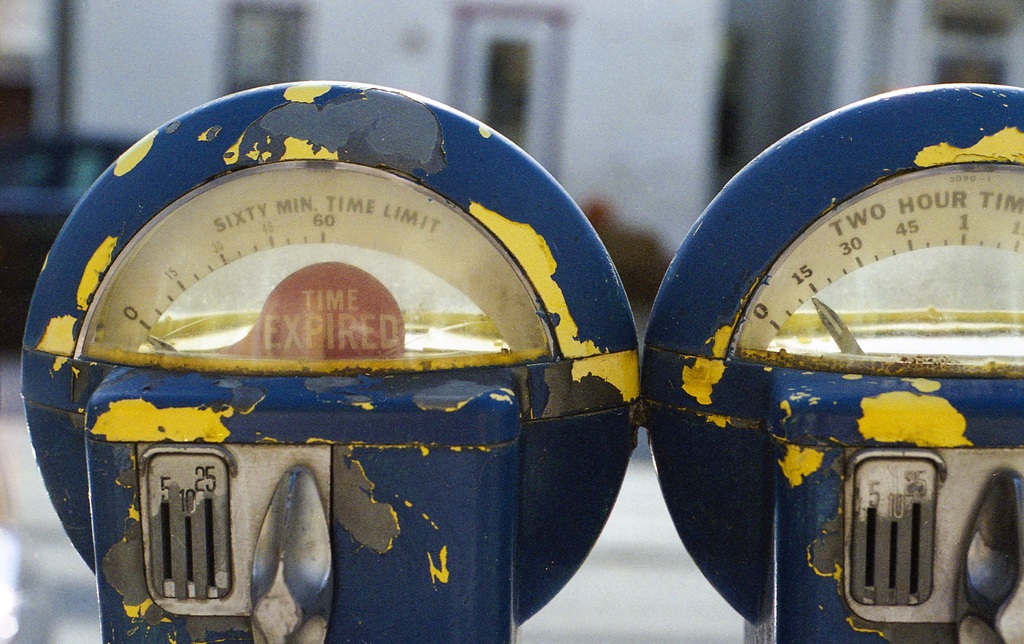 WSJ ("America Has Too Much Parking. Really."):
For decades, American cities have had a parking problem: too much of it.

Countless residential parking spots go unused, and many downtown garages sit half empty. Ride-sharing and the rise of remote work during the pandemic have aggravated the trend. The average American drove 4% fewer miles in 2022 than in 2019, according to government statistics.

Recognizing this, cities are shrinking the number of spaces, freeing up the land for other uses, with far-reaching consequences.

Garages and parking lots are being demolished. New buildings now come with fewer spots. Major retailers are leasing unused spaces for new development. And local governments are scrapping decades-old minimum-parking rules for new buildings.

Urban planners and economists say this helps to reduce construction costs, hold down rents, relieve congestion, revitalize cities and mitigate the national housing shortage by making better use of some of the country's most valuable land.

"The Dutch have reclaimed land from the sea, and I think we can reclaim land from parking," said Donald Shoup, an urban planner at the University of California, Los Angeles who pioneered the field of parking research.

Any driver who has been late to an appointment for lack of a parking spot might be surprised to hear there is a parking glut. Economists, however, say expectations for inexpensive or free on-street parking create the appearance of scarcity when in fact spots often are plentiful nearby. Drivers prefer to circle the block looking for government-provided curbside parking rather than paying more in a privately owned garage. That adds to congestion.
There's a whole lot more but that's the gist of the argument.
With the exception of a throwaway anecdote at the very end of the piece, it's all written from the perspective of developers. Not including parking spaces in retail developments, apartment complexes, and the like is quite lucrative, maximizing the amount of space that can be allocated to profit-making. It's also true that, if you don't own a car, you're effectively subsidizing those who do. Each apartment's rent is increased a bit to cover the cost of providing parking rather than building additional units.
Yet, the piece essentially ignores the obvious: there's a reason these zoning requirements exist. Apartment complexes, retail shops, restaurants, and the like all generate a need for parking. If your business doesn't provide spots, you're essentially free-riding on other businesses that do.
Indeed, some of the assumptions in the WSJ report strike me as bizarre.
Three years ago, the Charlotte, N.C., city council granted a rezoning request to Grubb Properties, a local developer, to build a 104-unit apartment close to downtown with no resident parking at all.

That enabled it to build about 25% more units than would have been possible had the building included parking, said Clay Grubb, the company's chief executive. Fitting in more units means rents will be about $250 lower than they otherwise would have been, he said.

The building, which is set to open next year, will feature bicycle storage areas. It sits along a greenway close to downtown, and Mr. Grubb expects many residents will bike to work.

Mr. Grubb contrasted the Charlotte development with a 405-unit apartment project in Aurora, Colo., where city rules require him to build 485 spaces even though he estimates residents will only need 390. "That is a complete waste of money," he said.

Building those extra spots, which subtracts from the space available for apartments, he said, will add more than $100 to the average rent. The building sits next to a major hospital complex and not far from public transit. Mr. Grubb expects many of his future tenants to be hospital employees who will find it quicker to walk to work than to drive.
So, let's assume for the sake of argument that the vast majority of people who move into an apartment complex work within walking or biking distance. (I'm highly skeptical of that, as dual-income couples will seldom work in the same place, people change jobs with more frequency than they change residences, etc.) There are only a handful of walkable cities in America and Charlotte is not one of them. Which means that, for the vast majority of errands and other non-work excursions, the residents will still depend on their cars. People don't make Costco runs on their bicycles.
Beyond that, there are multiple references in the piece to the fact that parking lots are seldom full. Why, there are more parking spots in the United States than there are cars! But that's hardly surprising. By their very nature, cars are mobile. There has to be flex to account for that fact.
As I type, my car is in my garage. But, several times a week, it spends several hours at my workplace. And, by the laws of physics, that means the spot in my garage is vacant! And, after hours, very few spots at work are occupied. It's a waste of space! Restaurants tend to be full around meal times and are more crowded some days of the week than others. But, to the extent they want to accommodate peak hours, that means that there will be times when there are many empty spaces. Why, they may well all be vacant at three in the morning.
The assumption seems to be that there should simply be an abundance of parking garages rather than expecting people who run other businesses to also be in the parking business. But that's incredibly inconvenient outside center cities—-where that's already the practice.
Now, part of this is simply a function of suburbanites and urban dwellers having different experiences and expectations. Almost by definition, those of us who live in suburban areas depend on our cars to get around. It would simply be unthinkable for suburban shops, restaurants, office buildings, and the like not to provide free and convenient parking. By contrast, there's never enough convenient parking in the center city.
Still, even most major American cities are essentially suburban in the sense we're talking about here. Only very old cities like New York (#1), Chicago (#3), Philadelphia (#6), DC (#23), and Boston (#24) are more or less livable without a car. There, you can easily get around by foot or public transit. Even our second-largest city, Los Angeles, is famously car-centric. Certainly, Houston (#4), Phoenix (#5), San Antonio (#7), and Dallas (#9) are.