Does Harvard Discriminate Against Whites?
Rural whites are outperformed by Jews and Asians and passed over by blacks and Hispanics in the name of "diversity" by elite universities.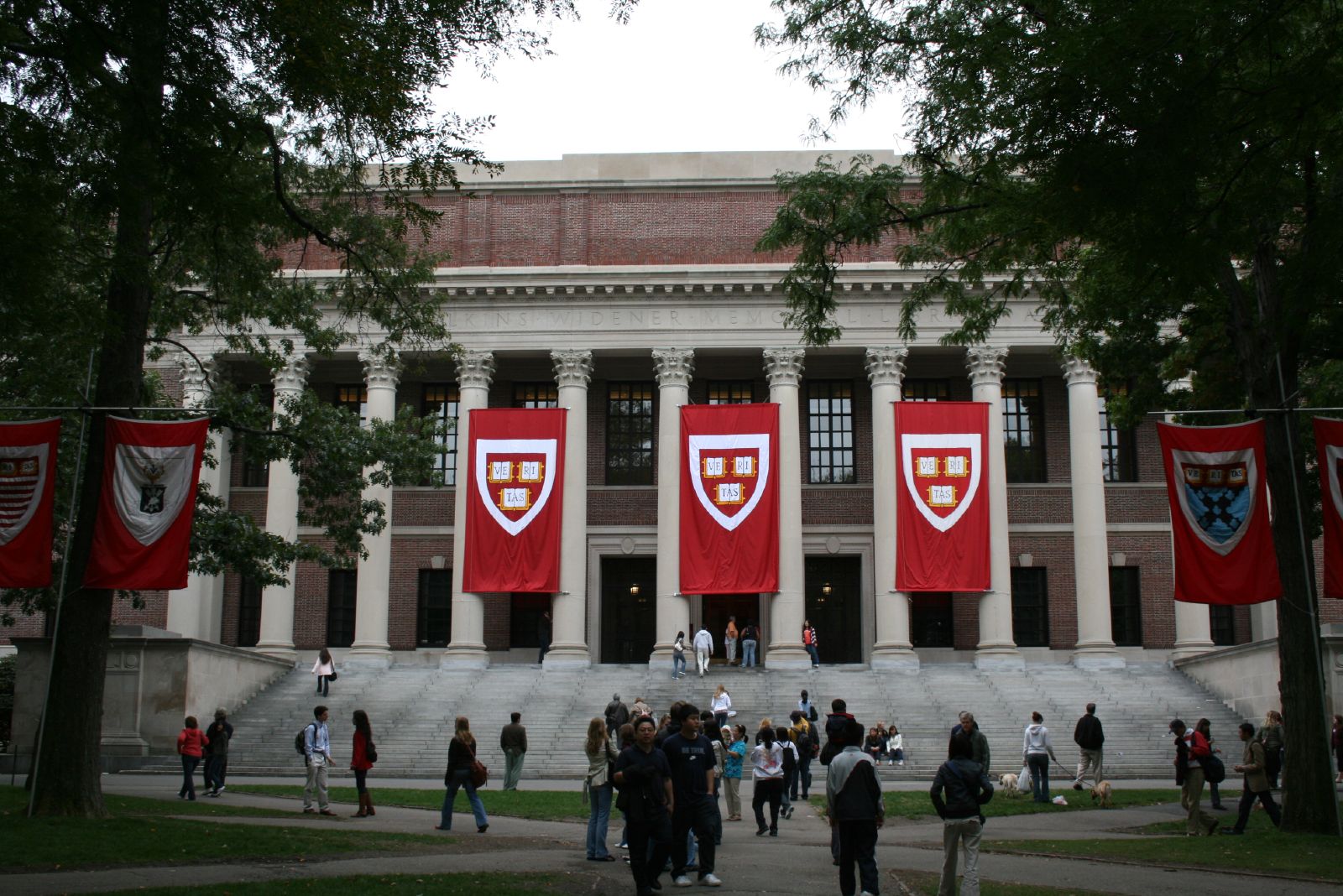 In a posting titled "The Roots of White Anxiety," Ross Douthat cites a decade-old speech by Pat Buchanan at Harvard excoriating the university for discriminating against white Christians in its admissions as a roundabout way of arguing that America's elite institutions are biased against working class whites and their values.
Tim Fernholz retorts that
Buchanan is homophobic, racist, and anti-Semitic. Those despicable Ivy Leaguers are right! There is also plenty of evidence that Buchanan is wrong — starting with the fact that a plurality of Ivy Leaguers are white Christians. So Douthat has to draw a narrower case — that America's elite colleges discriminate against not just white Christians but working-class, rural white Christians. Oh, and the presumption is that they must be his kind of Christian — you can't be liberal and Christian, or "elite" and a Christian. As Adam [Serwer] notes, what discrimination exists comes down to a question of class, not culture.
But, apparently Buchanan's speech was memorable, indeed, because Matt Yglesias was there and remembers its nuances.
Buchanan was—perhaps ironically or perhaps earnestly—offering a "disparate impact" analysis of Ivy League admissions. His point was that due to the massive overrepresentation of Jews and Asians at Harvard relative to our presence in the American population, white Christians end up underrepresented in just the way that African-Americans do. And yet while liberals are eager to draw attention to the idea of a given institution having insufficient black representation, nobody speaks up for the poor underrepresented white Christians. One can scoff at this if one likes, but Fernholz's point that a plurality of Ivy League students are white Christians confirms what Buchanan was talking about, it doesn't refute it.
Presumably, Jews and Asians are disproportionately represented at Harvard because they tend to get higher standardized tests scores and perform better in high school. The schools also put their thumbs on the scale for African Americans, who tend to underperform on those measures, in an effort to achieve diversity and remedy the lingering effects of past discrimination. Which leaves rural whites screwed from both ends: Outperformed by Jews and Asians and then having blacks that they've outperformed chosen over them to fix a problem they have nothing to do with.
But none of that is new. It was a hot topic when I was in junior high three decades ago. More interesting is this:
[W]hile most extracurricular activities increase your odds of admission to an elite school, holding a leadership role or winning awards in organizations like high school R.O.T.C., 4-H clubs and Future Farmers of America actually works against your chances. Consciously or unconsciously, the gatekeepers of elite education seem to incline against candidates who seem too stereotypically rural or right-wing or "Red America."

This provides statistical confirmation for what alumni of highly selective universities already know. The most underrepresented groups on elite campuses often aren't racial minorities; they're working-class whites (and white Christians in particular) from conservative states and regions. Inevitably, the same underrepresentation persists in the elite professional ranks these campuses feed into: in law and philanthropy, finance and academia, the media and the arts.
If the cited study is true and well-executed (that is, ROTC or FFA membership isn't simply masking something else) then it's puzzling indeed. The former, especially, would seem to be a valuable addition to the campus community, in terms not only of specialized knowledge but also leadership skills and discipline.
Regardless, Douthat makes arguments right out of the majority opinion in Brown v. Board of Education for why this is a bad thing:
This breeds paranoia, among elite and non-elites alike. Among the white working class, increasingly the most reliable Republican constituency, alienation from the American meritocracy fuels the kind of racially tinged conspiracy theories that Beck and others have exploited — that Barack Obama is a foreign-born Marxist hand-picked by a shadowy liberal cabal, that a Wall Street-Washington axis wants to flood the country with third world immigrants, and so forth.

Among the highly educated and liberal, meanwhile, the lack of contact with rural, working-class America generates all sorts of wild anxieties about what's being plotted in the heartland. In the Bush years, liberals fretted about a looming evangelical theocracy. In the age of the Tea Parties, they see crypto-Klansmen and budding Timothy McVeighs everywhere they look.
I've long argued that affirmative action programs should stop focusing on race and instead seek to help students from economically disadvantaged households. Blacks and Hispanics would still disproportionately benefit, of course, but the remedy be better targeted at the problem. As it is, places like Harvard achieve "diversity" by giving admission priority to children of wealthy blacks and those with dark skin but no legacy of slavery and Jim Crow (i.e., recent immigrants, Jamaican Americans).