Don Shula Dead at 90
The coaching legend led the 1972 Miami Dolphins to the only perfect season in NFL history.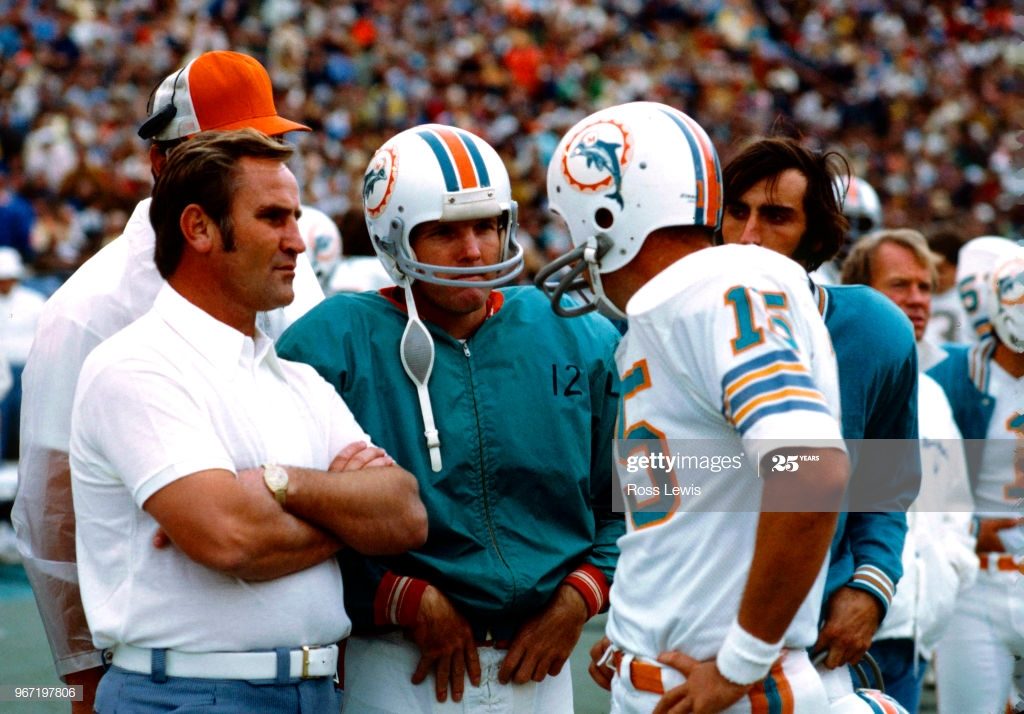 The winningest coach in National Football League history has passed.
Born in Grand River, Ohio in 1930, football came naturally to Shula from a young age. His parents initially forbade him from playing due to the risk of injury, with Shula even forging his parents' signatures on a permission slip to play in high school.

Shula would play 73 games over seven seasons in the NFL as a defensive back, finishing his career with 21 interceptions.

The Pro Football Hall of Famer first came to South Florida in 1970, when Miami Dolphins owner Joe Robbie signed Shula to become the team's second head coach in its fifth year of existence.

Shula had spent the past seven seasons coaching the Baltimore Colts. Despite plenty of success, Shula's days in Baltimore seemed numbered after a stunning loss in Super Bowl III to Joe Namath and the New York Jets. The Colts were heavy favorites heading into that game. Three years later, Shula would lead the Dolphins to Super Bowl VI.

Shula would remain Miami's leader for the next 26 years, taking them to five Super Bowl appearances and winning back to back titles in 1972 and 1973.

In that '72 season, Shula and the Dolphins became the only NFL team to complete a perfect season, finishing the year 17-0. They remain the only team to complete an NFL season and win a Super Bowl without suffering a loss.

Shula retired in 1995 having coached more games than anyone in NFL history. He remains the all-time leader in wins with 347.
That Shula has been retired—and, frankly, he was pushed out—almost as long as he coached the Dolphins is hard to believe. That his record for wins still stands to this day is remarkable. How remarkable?
To put that into perspective, New England Patriots head coach Bill Belichick has won 291 career games.

The 68-year-old Belichick would have to average 11 wins for another five years in order to catch Shula, who retired at age 65.
Shula got his first shot to coach an NFL team at 33; Belichick was 39. And Shula coached continuously from 1963-1995, whereas Belichick had to wait four years after being fired by the Browns to get a second chance.
The National Football League issued the following statement:
The entire NFL community is mourning the loss of the game's winningest coach, Don Shula, who died Monday morning at the age of 90.

Among those remembering the Miami Dolphins and Baltimore Colts great is NFL Commissioner Roger Goodell.

"Don Shula will always be remembered as one of the greatest coaches and contributors in the history of our game," Goodell said in a statement.

"He made an extraordinarily positive impact on so many lives. The winningest coach in NFL history and the only one to lead a team to a perfect season, Coach Shula lived an unparalleled football life. As a player, Hall of Fame coach, and long-time member and co-chair of the NFL Competition Committee, he was a remarkable teacher and mentor who for decades inspired excellence and exemplified integrity. His iconic legacy will endure through his family and continue to inspire generations to come.

"We extend our heartfelt sympathy to Don's wife Mary Anne along to his children Dave, Donna, Sharon and Mike, the Shula family, and the Dolphins organization."

A two-time Super Bowl champion and four-time AP NFL Coach of the Year, Shula spent 33 years as an NFL head coach and left the sport in 1995 with 328 regular season wins and 347 wins, records he still holds today.
The Miami Dolphins issued a short statement on Twitter and has been retweeting other expressions of support. One expects more will follow.
Dallas Cowboys owner Jerry Jones had this to say:
On behalf of our family and the Dallas Cowboys organization, we extend our deepest sympathies to the entire Shula family. We are so grateful for the relationship we have shared with Don and Mary Anne through so many years, and our support, friendship and admiration will be with her always moving forward.

Don was not just an iconic figure in the history of our game, he was an American institution who always represented the highest levels of character, leadership and integrity.

Being in his presence was always a special opportunity to rub shoulders with true greatness.

His name and his legacy will serve to inspire all of the very best virtues of sportsmanship, competition and achievement in coaches for generations to come. There will never be another one like him.
Shula was literally an NFL head coach before I was born and his legendary career continued well into my adulthood. While his passing at age 90 is hardly a shock, it's the end of an era. Indeed, Bud Grant may be the only great coach from those days still with us. Tom Landry, Chuck Noll, Hank Shram, and Paul Brown have long left us.