Donald Trump Gets "Surprise" Convention Role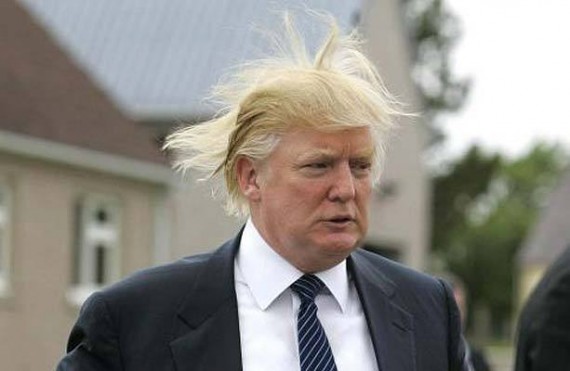 For some inconceivable reason, the Republican Party is giving Donald Trump a role at this year's convention:
The Donald is gearing up for Tampa.

When the Republican National Convention kicks off next Monday, Donald Trump will have a "surprise" role on its first day, people familiar with the matter said Sunday evening.

Convention organizers won't say what he'll be doing in Tampa or whether he'll address the delegates there. But they promise the controversial billionaire and prominent anti-President Barack Obama provocateur will be part of their opening day schedule.

The move will undoubtedly generate headlines given the real estate mogul's star power and his flair for the unconventional.

But it will also give Democrats an avenue to pound the GOP for giving a platform to a man who has relentlessly questioned Obama's citizenship.

(…)

Trump's appearance will come on a day with a theme titled, "We Can Do Better," which appears likely to amount to a coordinated attack on Obama's time in office.

"We are going after Obama," said Kyle Downey, a convention spokesman. "If he doesn't want to talk about his failed record, we will. The American people expect and deserve better."
A fair topic, of course, but I don't understand why they need to associate themselves with an arrogant, self-promoting, egomaniac who has spent the better part of a year promoting insane and discredited conspiracy theories about the President of the United States.