Donald Trump Is Losing To A "Generic Democrat," Which Means Exactly Nothing
A new poll shows President Trump losing to a "Generic Democrat." This poll means nothing.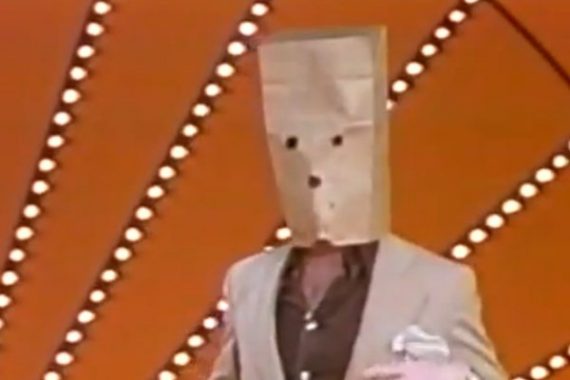 A new poll shows President Trump losing a re-election bid to a "Generic Democrat" in what can only be called an absurdly early poll of the 2020 Presidential race:
Only about a third of Americans say that they will definitely or probably vote for Donald Trump if he runs for reelection in 2020, while half indicate that they'll definitely or probably support his Democratic general election challenger, according to a new NBC News/Wall Street Journal poll.

The poll found that just 18 percent of those surveyed believe that they will "definitely" support Trump if he runs in the next presidential election, with another 18 percent saying that they'll "probably" choose him. But a significant chunk — 38 percent — say they're dead set on voting against the GOP commander-in-chief, with an additional 14 percent saying that they'll probably vote for the Democrat on the ballot.

While even the most nascent stages of the 2020 presidential race are likely at least a year away — and, of course, it's unknown who will run for and win the Democratic nomination, how a possible primary challenger to Trump might fare and even whether Trump will ultimately decide to pursue another term at all — the numbers are striking when compared to the nation's mood about then-President Bill Clinton after the first year of his presidency.

In December 1993, just 14 percent of Americans told NBC/WSJ pollsters that they would definitely support a Republican rather than an already scandal-tarred Clinton. That's less than half of the share who now say they will definitely support a Democrat over Trump. (Clinton went on to win reelection with 49 percent of the vote.)

The partisan breakdown for Trump's reelection support also shows signs of some potential fracturing within his own party. Among Republicans, 43 percent say they will definitely vote for Trump, while another 40 percent say they probably will. But among Democrats, three quarters — 73 percent — say they will definitely vote against Trump.

Additionally, some of Trump's key coalition groups have shown a drop in their support since the 2016 election. For example, according to exit polls, 66 percent of white voters without a college degree backed Trump over Hillary Clinton, but just 47 percent now say that they will definitely or probably support him in 2020. The decline is similar among rural voters; 61 percent of rural voters supported Trump in 2016, while just 43 percent say they're confident they'll be in his corner in three years.

As Trump's first year in office comes to a close, three-in-ten Americans overall say that the country is better off than it was when he became president, while 45 percent say it is in worse shape. Another 24 percent say that the state of the nation is about the same as when Trump took office.

The measures of Trump's fitness for reelection and his impact on the country's well-being come as he continues to face questions about Russian interference in the 2016 election and potential obstruction of justice into the Russia investigation.
In other words, 52% of the people that NBC and The Wall Street Journal say they'd support what pollsters and pundits Taking into account the fact that Trump's job approval numbers are at record low levels, it's not surprising that we'd see some indications like this regarding 2020 in the polling as well. However, while the President's job approval is potentially relevant to things such as his ability to get his agenda through Congress, his ability to rally the country in the event of a crisis, or the fortunes of his party in next year's midterms, they don't tell us much about what might happen nearly three years from now, assuming that Trump does indeed stand for re-election.
To start with, the simple fact that the 2020 election is so far away is reason enough to discount any polling such as this for some time to come. There are plenty of things that could happen between now and then that could potentially impact the 2020 race, both domestically and on the foreign policy side, and while I think it's unlikely it's entirely possible that Trump could turn things around and rally people behind him because of that. This is especially true when it comes to foreign policy, where President's often see a "rally around the flag" impact on their poll numbers in times of crisis. Additionally, it's possible that Republicans will disprove all the doubters and the tax cuts they just passed will have such a positive impact on the economy that it will end up helping the GOP generally and Trump specifically. Finally, it's possible that Trump will finally learn to control his impulses and end the behavior that has gotten him in trouble over the past year. So, get back to me about 2020 polling sometime in, well, 2020.
In addition to this, the fact that a poll shows Trump losing to a "Generic Democrat" is absolutely meaningless no matter when the poll was taken. If Trump does stand for re-election in three years, he won't be running against a "Generic Democrat," he'll be running against an actual Democrat. That candidate and his party will have to make a positive case for why the American people should fire an incumbent President and give them a chance. Being the anti-Trump will likely help to some extent, but it probably won't be enough. It's also worth noting that we've seen this kind of polling about "generic" opposition candidates before, and it's proven itself to be mostly inaccurate. For example, there was polling early in Bill Clinton's Administration that showed him losing to a "Generic Republican." This polling, of course, coincided with the period early in Clinton's term when his job approval was at some of the lowest points of his Presidency. Additionally, as we chronicled here at OTB, there were several instances in the early years of President Obama's first term when polling showed him losing to a "Generic Republican," as I noted here, here, here, here and here just to pick out five examples from 2010 and 2011. As I noted in nearly all of those posts, a poll that puts up a "Generic Democrat" against Trump at any point is almost entirely meaningless because the incumbent won't be running against "Generic Democrat."
As I noted on Twitter this morning, there's something about this "Generic" opposition candidate polling that reminds me of The Unknown Comic, a bit that was featured on a regular basis on the 70s variety/comedy show The Gong Show. Unfortunately for Democrats, they won't be able to put up a candidate with a bag over their head.