Donald Trump Now Says He's Mulling Third Party Bid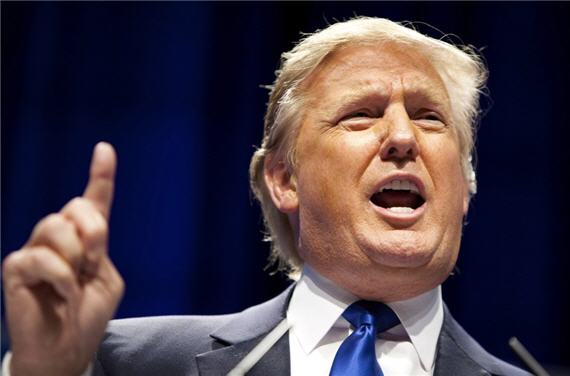 The same guy who will be hosting a Republican Presidential Debate at the end of the month now says he is still thinking about running for President:
Donald Trump will host another Republican White House hopeful on Monday when former House Speaker Newt Gingrich travels to New York to pay his respects to the real-estate mogul and reality TV star.

But as much as "The Donald" relishes his role as Republican kingmaker, he won't close the door on his own independent presidential bid once the next season of his reality TV show, "The Celebrity Apprentice," wraps up on NBC next spring — a prospect that could spell doom for the eventual GOP nominee.

"I absolutely have another bite," Mr. Trump said in an interview. "If the economy continues to be bad and if the Republicans choose the wrong person, I would do it."

The American electorate is increasingly dissatisfied, in the face of persistently high unemployment and gridlock in Washington. That's a ripe environment for third-party presidential bids.

And Mr. Trump possesses the two things an independent candidate needs to wage a serious bid.

"You need a big name, and you need big money," he said. "And guess who's got that?"
What Trump actually has is a new book coming out today, and Season 5 of Celebrity Apprentice premiering in February. It's no coincidence he's sticking his nose back in the Presidential race again. Expect this to continue throughout the spring, right up to the Season Finale of Celebrity Apprentice in May, after which he'll tell us he's "thinking about running," then announce he isn't. And the idiotic media will follow him around like the slavish lap dogs to celebrity that they've become.