Donald Trump's Poll Numbers Not As Impressive As They Seem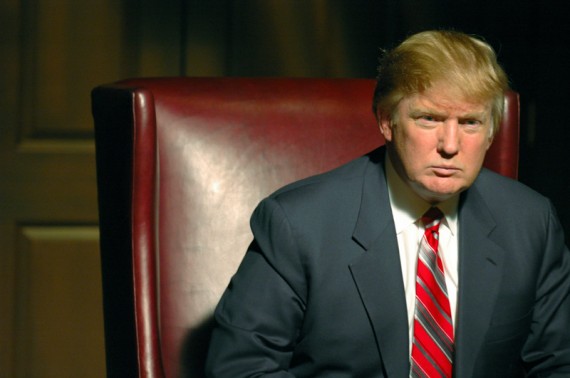 As Steven Taylor noted this morning, Donald Trump came in second place behind Mitt Romney in an NBC News/Wall Street Journal. However, National Review's Jim Gerghaty looks at the numbers and points out that Trump's numbers aren't really all that impressive:
A big trigger of today's Trump buzz is the NBC/Wall Street Journal poll, which shows Trump in second place among GOP primary voters, trailing Mitt Romney's 21 percent with 17 percent. Among Republicans who describe themselves as supportive of the Tea Party, Trump leads with 20 percent!

But the numbers may not be as significant as they initially seem; the sample size among those two groups is significantly smaller than the 1,000 adults who make up the sample as a whole. The NBC/WSJ poll showing Trump in second place among GOP primary voters has a margin of error of 6.35 percent; among Tea Partiers, the margin of error is 8.5 percent.
I tend to agree with Steven that the numbers we're seeing about Trump in the polls are mostly a reflection of name recognition and the celebrity factor. If he runs, which I still doubt he actually will, I don't expect him to do well at all when it gets down to the nitty-gritty of campaigning.