Don't Expect Other Republicans To Speak Out Against Trump Like McCain, Corker, And Flake Have
Due mostly to cowardice and naked self-interest, you shouldn't expect many other Republicans to speak out against Trump in the near future.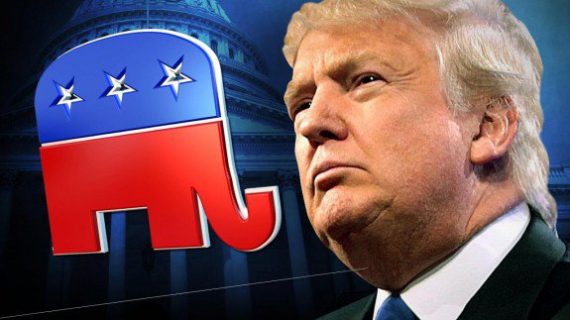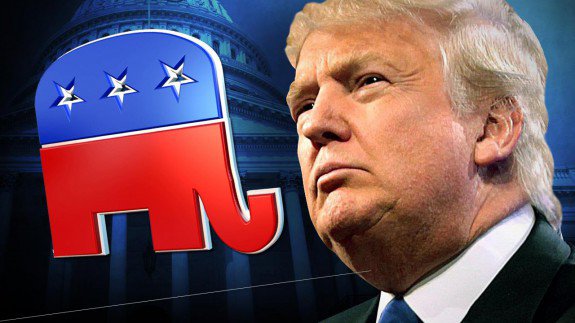 In the past week alone, a series of senior Republicans such as John McCain, Bob Corker, and George W. Bush have taken the opportunity to denounce the state of American politics today and, at least implicitly, the Presidency of Donald Trump. Yesterday, Arizona Senator Jeff Flake joined them with an announcement that he would not stand for re-election due largely to what Trump has done to the Republican Party, a position he followed up on in a Washington Post Op-Ed this morning and numerous morning show appearances on television. In doing so, they've revealed a fault line that has been rumored and hinted at for several months now by reports of Senators and Congressman behind the scenes talking about the problems that President Trump's tirades on Twitter and other outbursts, as well as the rhetoric coming from some of the top people in the White House, have diverted both the Administration and Congress from anything approaching a coherent agenda while at the same time creating domestic political chaos and growing doubts about the reliability of the United States among allies and other foreign nations that look to the United States for leadership and, in many cases, protection from threats ranging from Russia and ISIS to North Korea. In some cases, the doubts have even come from inside the Administration, such as when Secretary of State Rex Tillerson was reported to have referred to the President as a "moron" after a briefing on Afghanistan.
Inevitably, this has raised questions about whether or not other Republicans might follow the lead of Flake and the others and become more vocal in voicing criticism of the Administration:
WASHINGTON — A former Republican president. A senior Republican senator with a critical illness. A retiring Republican senator. And now an independent-minded Republican senator who faced a difficult, if not impossible, path to re-election.

George W. Bush. John McCain. Bob Corker. And now Jeff Flake of Arizona, who delivered a stinging indictment of President Trump and his own party on the Senate floor on Tuesday afternoon as he announced that he would not seek another term. His stirring call to arms came minutes after Mr. Trump concluded a private session with Senate Republicans meant to unite them over their shared agenda.

The four men represent a new type of freedom caucus, one whose members are free to speak their minds about the president and how they see his words and actions diminishing the United States and its standing in the world without fear of the political backlash from hard-right conservatives.

But who — if anyone — will follow?

Well aware of the mercurial nature of the president, most congressional Republicans are loath to do or say anything that could upset Mr. Trump and risk provoking an early-morning Twitter tirade from the White House when they are trying to delicately piece together a complex tax agreement. One can practically sense Republicans tiptoeing around the Capitol, taking extra care not to awaken the president to their presence in a way that could draw a scolding or rebuke.

They are equally wary of raising the ire of hard-right activists who already had Mr. Flake in their sights, contributing to his decision. Those activists celebrated Mr. Flake's decision, claiming a Republican scalp.
Ross Douthat, meanwhile, uses the occasion of Flake decision not to run for re-election to call on Republicans to take action:
To the extent that there's a plausible theory behind all of these halfhearted efforts, it's that resisting Trump too vigorously only strengthens his hold on the party's base, by vindicating his claim to have all the establishment arrayed against him.

But the problem with this logic is that it offers a permanent excuse for doing nothing, no matter how bad Trump's reign becomes. ("I'd criticize him for accidentally nuking Manila, but you know, then Fox News would just make it all about me …") In the end, if you want Republican voters to reject Trumpism, you need to give them clear electoral opportunities to do so — even if you expect defeat, even if it's all but certain. And an anti-Trump movement that gives high-minded speeches but never mounts candidates confirms Trump's claim to face establishment opposition while alsoconfirming his judgment of the establishment's guts and stamina — proving that they're all low-energy, all "liddle" men, all unwilling to fight him man to man.

If Corker really means what he keeps saying about the danger posed by Trump's effective incapacity, he should call openly for impeachment or for 25th Amendment proceedings — and other anti-Trump Republicans should join him. If Flake really means what he said in his impassioned speech, and he doesn't want to waste time and energy on a foredoomed Senate primary campaign, then he should choose a different hopeless-seeming cause and primary Trump in 2020. George W. Bush should endorse him. So should McCain, and Corker, and Romney, and Kasich, and Sasse, and the rest of the anti-Trump list. They should expect to lose, and badly, but they should make Trump actually defeat them, instead of just clearing the field for his second nomination.

The president's G.O.P. critics should engage in electoral battle because the act of campaigning, the work of actually trying to persuade voters, is the only way anti-Trump Republicans will come to grips with the legitimate reasons that their ideas had become so unpopular that voters opted for demagoguery instead.

A speechifying anti-Trumpism, distant from the fray, will always be self-regarding and self-deceiving — unwilling to see how the Iraq War discredited both the Bushist and McCainian styles of right-wing internationalism, incapable of addressing the economic disappointments that turned voters against Flake's Goldwaterite libertarianism and Romney's "trust me, I'm a businessman" promises. Only in actual political competition can the Republican elite reckon with why it lost its party, and how it might win again without succumbing to Trumpian indecency.
Daniel Larison, meanwhile, is skeptical about the idea of a Republican uprising against Trump:
Almost all of Trump's loudest intra-party critics are incapable or unwilling to "come to grips" with the reasons why they lost their party. They couldn't come to grips with any of the reasons for the 2006 and 2008 defeats, and they absolutely refused to come to grips with them after losing in 2012. On foreign policy in particular, they are stubbornly committed as a party to much the same mindless aggressiveness and interventionism that contributed to their defeats in the past. Bush and McCain don't reckon with how their preferred policies abroad have led to multiple disasters because they will never acknowledge that those policies were wrong from the start. McCain conveniently declares that he stands for American ideals, pats himself on the back for how high-minded he is, and then urges the U.S. to pursue the same costly, dangerous foreign policy that he has advocated for at least the last twenty years. Other Trump critics cheer him on for this self-serving, myopic rhetoric.

(…)

This is not a party that is interested in rethinking assumptions or learning from catastrophic errors. On the contrary, it is a party in which most Trumpists and anti-Trumpists seem to find common ground in their desire to create new disasters abroad. On the issues where Republican resistance to Trump is most needed and would be most constructive, instead we see almost all Trump critics inside the party fall in line and applaud. Until Trump's elected Republican critics are able to offer something other than reheated Bushism, they may as well quit.
Unfortunately, I find myself agreeing with Larison and concluding that Republicans will not stand up to Trump notwithstanding his increasingly irrational Twitter outbursts and the other divisive statements that he has made in press appearances, speeches, and comments through his White House spokespersons. As with the reaction last year when the Access Hollywood tape was made public or over the summer when Trump made comments about the events in Charlottesville, Virginia that he later doubled-down on on more than one occasion, there will be some times when Trump does something that causes Republicans to be forced to speak publicly. As we did on those occasions, we'll get the same denunciations and statements of regret from Republican leadership and others on Capitol Hill. In the end, though, it will all amount to nothing, because these same Senators, Congressmen, and Republican Party representatives will continue to dutifully line up behind a President that shows no signs of having the maturity or judgment to do his job and who continues to suffer from the worst job approval ratings of any newly American President in modern history. This will be especially true of House members, and of those Senators facing re-election in 2018 and beyond. Even those denunciations will be rare, though, and the overwhelming response of Republicans who might actually have the ability to make a difference will be to cowardly respond "No comment" or simply remain silent against the overwhelming evidence of this President's mendacity, dishonesty, and overall incompetence.
The main reason for this silence are two-fold.
First, there are some Republicans who continue to believe that remaining silent in the face of Trump's outrages is in their interest because it is the best way to get their agenda enacted in areas such as tax reform, spending cuts, and other legislative issues. To these people, chief among who are most likely the members of the Republican leadership in the House and Senate such as Paul Ryan and Mitch McConnell, Trump is seen as just a guy with a pen who will sign whatever they put in front of him. To some extent, this strategy makes sense. Republicans in Congress have been telling their base for years now that the only way they can accomplish anything is if they control the levers of government not just in the Legislative Branch but also in the White House. Now that the voters have given them exactly that, they have the opportunity to enact into law ideas that they've only been able to talk about in theory for the past decade or more. In reality, though, this position ignores several important facts that call the entire strategy into question.
First of all, this idea underestimates the extent to which Trump can undermine that agenda either via his own Tweets and the inevitable controversies they cause — such as those over the past two weeks over calls to a soldiers family after he died and Trump's irrational fight with Senator Bob Corker — only serves to detour the attention of both the public and Congress from what Congress is trying to accomplish. Second, this argument forgets the extent to which Trump himself has already acted to undermine his own party's legislative efforts even in areas that he supposedly campaigned on. The best example of this, of course, came during the health care debate over the spring and summer when Trump first praised the House GOP for passing an Obamacare 'repeal and replace' bill in a Rose Garden statement and then turned around within a month and called the very same bill "mean." Similarly, Trump arguably contributed to the inability of the Senate to pass any kind of health care reform bill when he publicly attacked Senators who were expressing doubts about the various proposals even while McConnell was seeking to solicit their votes. This argument also ignores the possibility that Trump could ultimately go behind the backs of GOP leadership and cut deals with the Democrats like he did with the temporary budget measure and DACA, thereby presenting Republicans in Congress with a fait accompli that they have little choice but to accept. Finally, of course, this strategy ignores the extent to which remaining silent in the fact of Trumpian idiocy does long-term damage to the Republican brand that could have a real impact on the elections in 2018 and beyond, election outcomes that could have a serious impact on their ability to get anything done at all.
The second reason for silence among most Republicans is entirely self-serving, and it makes that silence even more cowardly. Elected Republicans, especially those up for re-election next year and in 2020, will remain silent because they fear the wrath of Trump and of his supporters in primary battles. In this way, they are acting in much the same way they did during the Obama Presidency when Republicans on Capitol Hill declined to take action on issues such as immigration reform or gun control and maintained irrational hardline positions on issues such as the debt ceiling and budget negotiations. Back then, it was Tea Party organizations and groups such as FreedomWorks and The Club For Growth that they were afraid they would become the target of in a primary. Today, it's a combination of those groups and the Trumpian base of the party as well as Steve Bannon, Breitbart and others that they are kowtowing to in order to protect their own political futures. It is a cowardly position to take, of course, but for politicians with an inherent sense of self-preservation, it is, I suppose, understandable.
As for the pundits, while there are many strong voices in the "Never Trump" crowd out there, there are just as many conservative and Republican talking heads who have dutifully adopted the Trumpian line. For many of them, I suspect, it's because they actually believe the nonsense they're spouting, but given the extent to which the GOP in general and conservatism in particular have become perverted by irrational populism due to trends that began with the rise of talk-radio in the1990s and the often irrational anti-Clinton rhetoric that it thrived on, it's not very surprising that there are a large number of self-proclaimed "conservatives" who actually believe what they're saying about Donald Trump. In other cases, there are those who have no doubt become obsequious supporters of the President because its in their financial and professional interests to do so. Being a slavish supporter of this President, after all, is generally the only way to get on Fox News Channel or to get the clicks from conservative web surfers that these types of people crave. For these people, personal gain and popularity are obviously more important than integrity and the good of the country. Consider it the political equivalent of Judas betraying Jesus for thirty piees of silver.
In any case, to get back to the title of this post, it's quite clear that we won't see many Republicans to follow in the footsteps of McCain, Corker, and Flake. The vast majorty of Republicans on Capitol Hill will continue to stand behind this President no matter what he says or does, and the pundits will be right there with them cheering along. Meanwhile, the rest of us will have to figure out some other way to counter the damage that this President is doing to the country because his own party isn't going to do a damn thing.