Don't Go To Princeton to Find a Husband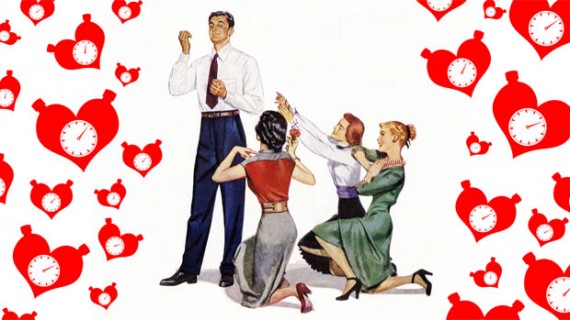 Responding to Susan Patton's viral letter urging Princeton ladies to find a husband on campus before graduating, Penn grad Rebecca Greenfield counters, "No, Princeton Is Not the Best Ivy League School for Finding a 'Worthy' Husband."
[W]hy aim for an "intellectual equal" when you can get so much more?

Princeton, one of the smaller Ivies, doesn't have a business, law, or medical school, which everyone knows are the real gold mines of eligible sugar husbands, for grad students or undergrad ladies. That metric also rules out the Dartmouth, which has no law school and is also very small but, well, if faced with a choice it would still behoove you ladies to pick a future Big Green grad over a Tiger… because at least you'd know your hubbie could do some keg stands with a little dignity.*

That leaves the other six Ivies: Cornell, Brown, Columbia, Penn, Harvard, and Yale. Cornell is basically a public school, so that's out. Of course all the 18-year-old aspiring iBankers head off to Penn, which makes it an intriguing choice for the gold digger set, but do you really want to marry someone with an inferiority complex? They say Yale's the "gay Ivy," and while that title could fit at a number of the Ivies, probably,Will Portman does go there and you don't want to take your chances and end up married with three kids and a husband who sleeps in the other room, now do you, ladies?

You don't really want to fight with all those Barnard girls over Columbia's slim (largely Asian, gay, and Jewish) pickings, so that leaves you with Harvard and Brown. Harvard is very enticing, for all the obvious reasons. Harvard's grad pool has it all: money, power, fame, heirs, Bush relatives. Then again, that "hipster" Ivy has all the cutest baddest artsy boys, which is all that really matters. So: Brown?
It's really quite confusing.