Don't Know Much about Foreign Policy: The Senate 47
Amateurish? Condescending? Yes. Treasonous? No.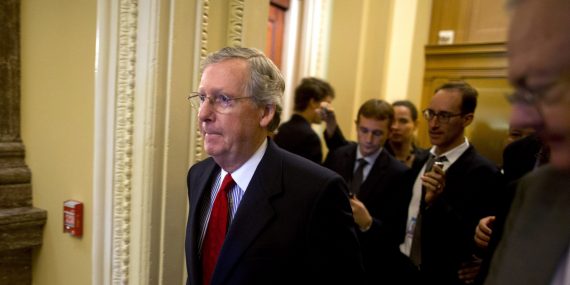 Ok, so 47 Senate Republicans have posted an open letter to the Leaders of the Islamic Republic of Iran wherein they are condescendingly concerned that said leaders "may not fully understand our constitutional system" and they proceed to lay down some simplistic civics and, in so doing, attempt to undercut the Obama administration's negotiations with Iran.
First, I can't imagine that the Iranian government will take this seriously. (Indeed, the Iranian government has rightly called the letter "propaganda.")
Second, I suspect that the intended target of the letter is not so much the Iranian government as much as it is a combo of President Obama (Hey!  Look at us!  Don't ignore us!) and the Republican base (Look how tough we are! Vote for us!).
Third, no, I do not think this is a violation of the Logan Act.
Fourth, to that last point, members of Congress have the right to have opinions about foreign policy.  Ultimately I am not sure how this is much different than holding a series of press conferences stating that if they get the chance they will pass legislation undermining an agreement with Iran (or a GOP presidential candidate campaigning on the notion that, if elected, any deal with Iran would be dismantled).
Fifth, Drezner:
But here's the thing — path dependence is a powerful force in foreign policy. If — still a big if — Obama successfully negotiates a deal in the spring, that deal will have until January 2017 to marinate before the next president has the opportunity to scuttle the executive agreement. If Iran acts in a dodgy fashion, that's one thing. If, however, they honor the terms as well as they've honored the interim deal, then the next president will be trying to sabotage an agreement that tamped down a major stressor in the region.

That's going to be politically difficult.
Sixth, also Drezner:
if Obama's foreign policy team is smart, it will use the specter of a hawkish successor as a way to bolster its negotiating position for the next year. From now to early 2017, the Obama administration is negotiating at the global stage over Iran, TPP, TTIP, climate change, Ukraine and perhaps North Korea. Obama's negotiators should intimate that whomever the president will be in 2017, they're going to be far less likely to compromise on any of these issues.
Seventh, the whole thing strikes me as amateurish as it really will not have much affect and makes the Senators in question appear to playing crass politics with foreign policy.  Will this help with certain parts of the GOP base?  Sure, but to what end?  Further, it is just squandering the political capital of high office to appeal to voters who already are on their side.  It is indicative of the kind of politics that certain portions of the GOP seems to favor of late:  bluster and alleged forthrightness that really instead of being principle ends of being a lot of noise and not much else.  To borrow a phrase one of their chief spokesmen used to (and may still) like to spout:  it is symbolism over substance.  It certainly isn't a serious attempt at governing.  (But so what else is new?).