Drilling Moratorium Misguided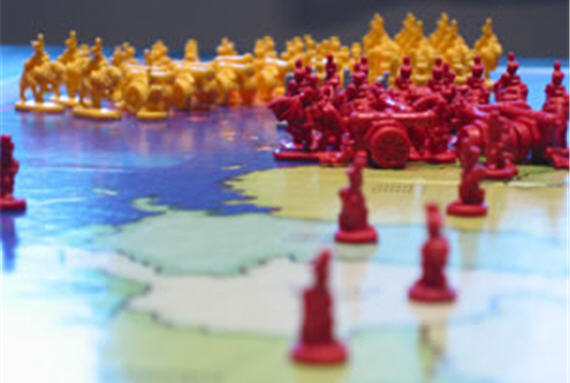 President Obama's decision to suspend drilling in the Gulf of Mexico for six months in the interests of public safety may actually have the opposite effect, reports NPR's John Ydstie.
Ken Arnold, one of the engineers called on by the department to help strengthen safety standards after the Deepwater Horizon rig exploded April 20, says the report he helped produce contains recommendations that will improve the safety of deep-water drilling in U.S. waters.

But, he says, more than half of the 15 professionals who reviewed the report think Obama's six-month moratorium is misguided.

"We believe as a group that the moratorium as written and as being implemented today actually has the effect of decreasing safety," Arnold said.

First of all, says Arnold — an oil and gas industry consultant with 45 years of experience — the act of shutting down wells and then restarting drilling introduces some safety risks; but, he acknowledges, they are marginal. A bigger problem, he says, will be set in motion by the migration of drill rigs out of the Gulf of Mexico.

"These rigs are expensive. If there not being used for six months, and maybe even for longer than six months, because there's not promise they will be used in six months, then the rigs will start leaving the Gulf of Mexico and that's already happening," Arnold said.

The problem, Arnold says, is that the newest, most sophisticated rigs are in greatest demand around the world. They will go first, he says, leaving marginally less safe rigs in the Gulf. And, when the moratorium is lifted, the older rigs that have left will be the first to return.

More important, says Arnold, is that many of the drilling rigs will be gone for three to five years, the normal length of contracts. That means U.S. rig crews will disperse or move to other industries. When the rigs return, the new crews will have less operating experience. Of course, new crews can be trained, Arnold says.

"But it is marginally more risky to have a less experienced crew than to have a more experienced crew on the hour-by-hour, minute-by-minute decisions that have to be made on the rig itself," he said.

Finally, says Arnold, the U.S. will have to import more oil because of decreasing production in the Gulf. That means transporting oil in tankers, which historically have accounted for far more oil spillage than well blowouts.
Brad Plumer noted the other day that
[T]he Gulf spill highlights our general ineptitude at properly assessing risk. As we now know, neither BP nor the government took adequate steps to make sure that a blowout didn't end up fouling huge swaths of the ocean. Partly that's because the agency responsible for oversight, the Minerals Management Service, has become a corrupt mess over the years, too cozy with the companies it's supposed to supervise. But a deeper problem is that, as Cass Sunstein argues in his book Worst-Case Scenarios, humans seem to have an inherently difficult time preparing for low-probability catastrophes—we tend to vacillate between total panic and utter neglect, with little middle ground. One senior administration official recently told McClatchy that "the last time you saw a spill of this magnitude in the Gulf, it was off the coast of Mexico in 1979. When something doesn't happen since 1979, you begin to take your eye off that thing." A disaster doesn't even have to be completely unprecedented to get ignored—it's enough merely to seem unlikely.

As a result, it's hard to convince people to pay the upfront costs of averting potential catastrophes, especially when the catastrophes seem remote and uncertain. Back in 2003, the Interior Department agreed with BP and other oil companies that installing a $500,000 acoustic shutoff switch on every offshore rig would be unreasonably expensive (even though such a switch would likely have prevented all that oil from spewing out). Of course, now that BP is staring at billions of dollars in clean-up costs and the prospect of bankruptcy, that $500,000 switch looks like a bargain, but back then, the incentives for short-term cost-cutting were persuasive.
And that's all very much true.    But it's worth noting that precautionary measures have pretty substantial risks as well.   Yes, in hindsight, spending a few million dollars and better switches was an obvious move.   But one presumes there are lots of other ways to spend millions of dollars to marginally decrease the likelihood of catastrophe.   It's seldom obvious where to draw the line.