Dzhokhar Tsarnaev, Miranda, And The Public Safety Exception
What Miranda does and does not cover and what consequences follow if police do not comply.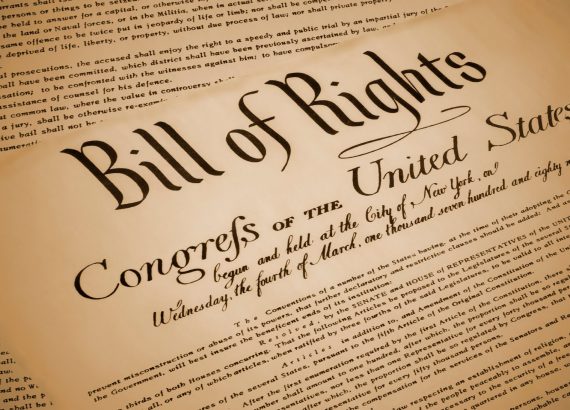 As James Joyner has already noted this morning, Boston Marathon bombing suspect Dzhokhar Tsarnaev will, at least initially, not be read his Miranda rights and authorities will attempt to question him regarding the plot that he engaged in with his brother, whether the two of them had any assistance from others in the United States or elsewhere, and presumably whether there are other bombs out there. While ordinarily police give the warnings required by Miranda v. Arizona fairly soon after someone is arrested, in this case authorities are relying on what's called the "public safety" exception to Miranda, which the FBI describes this way on its website:
According to the Supreme Court, the public safety exception is triggered when police officers have an objectively reasonable need to protect the police or the public from immediate danger. Because the standard is objective, the availability of the exception does not depend on subjective motivation of the officers. Legitimate concerns for officer safety or public safety prompting unwarned custodial questioning arise in a variety of contexts. A common factor that can be gleaned from the courts addressing this issue is the prior knowledge or awareness of specific facts or circumstances that give rise to the imminent safety concern that prompted the questioning.
Before getting into a discussion of the "public safety" exception, it's important to recognize what Miranda does and does not require, and what the consequences are if the police do not comply with it properly. Contrary to the conclusion that most people are likely to gather from watching crime dramas like Law & Order, officers are not required to give the warning before they arrest someone and failure to give the warning will not result in dismissal of the case. Miranda is more properly seen as an evidentiary rule that the government must follow if it wishes to interrogate a suspect and eventual defendant and use whatever statements that interrogation elicits against him in court.  If a suspect is not given his or her Miranda  warnings and the state then attempts to utilize post-arrest statements against him, then the government will generally be barred from using that statement against him in Court. As Orin Kerr notes, however, the Supreme Court ruled in Chavez v. Martinez, 538 U.S. 760 (2003) that police may arrest a Defendant, fail to read him his rights, interrogate him, and obtain his statement as long as they don't use the statement in Court.  Additionally, the Court has held that evidence that the police discover as a result of a statement such as this can be used in Court against the defendant, which is radically different from 4th Amendment's "fruit of a poisonous tree" doctrine which provides that any evidence obtained as a result of an illegal search, even indirectly, is inadmissble unless an exception applies.

What all this means is that the issue of not reading Tsarnaev his rights only really matters to the extent that the authorities are concerned with being able to use something that he might say in Court against him. Given the mountain of evidence that we already know the authorities have against him related to the bombings,  most especially the videos and the photographs but also the evidence obtained during Friday morning's chase as well as whatever was recovered at the apartment he shared with his brother while not at school, the authorities most likely don't need Tsarnaev to confess to anything at all. Instead, they are interested in finding out what he is willing to tell them about what he and his brother did, why they did it, how it was financed, whether they had any confederates, and whether they were allied in any way with terror groups overseas.  Thus, it's more appropriate to view any future interrogation of Tsarnaev as an intelligence gathering operation rather than as part of a criminal investigation.
With regard to the "public safety" exception, the most obvious question, of course, is what constitutes the kind of "specific facts or circumstances" suff icient to say that there is an imminent safety concern that allows the police to go forward with questioning with giving the Miranda warnings. The classic scenario, which is seldom true in reality, is the "ticking time bomb" scenario that is often the plot of thrillers such as 24. In such a situation, where you know that there is a threat such as a bomb that will go off if not defused, the public safety exception allows the authorities to question the suspect outside of Miranda and still be able to use whatever evidence that interrogation may uncover against the Defendant at trial. Beyond the ticking time bomb, though, it's often unclear what constitutes a sufficient threat to public safety and, more importantly, it's unclear how long authorities can continue questioning a suspect without benefit of Miranda under the "public safety" exception. There is no case law on this second issue, so it's arguably the case that the longer that Tsarnaev is questioned without being "Mirandized" the bigger risk authorities are taking that the information that they obtain from him will be unavailable at trial. The best we can say about this specific case is that, at least initially, not reading Miranda will be considered acceptable. The longer this goes on, though, the more likely it is that anything that Tsarnaev says may be considering inadmissible.
While the exception seems to be being applied in a relatively benign manner in this case, there are some raising objections to the governments decision to forego the Miranda warning for now.
Scott Lemieux, for example, objects to it mostly because of the message it sends about how we're conducting the "War on Terror":
To refuse to inform Tsarnaev of his rights — outside of the acknowledged emergency exception to Miranda— sends the opposite message.   It's the message of the previous administration — i.e. that the rule of law and the "war on terror" are incompatible, that slapping the label "terrorist" on a suspect means that professional procedures that respect the rights of the accused can't work.   This isn't right  — it's wrong in terms of the values it represents and it's wrong in terms of the underlying assumption that less respect for the rights of the accused means more effective crime control.  The appropriate course of action is for Tsarnaev to be treated like any other criminal suspect, consistently with not only the letter but the spirit of Miranda.  Coercive interrogations are wrong because they're wrong, not just because the state isn't permitted to introduce evidence gained from them.  This is why the Bill of Rights contains the Fifth Amendment rights Miranda was designed to enforce.
These points are very well-taken but I think it pays short-shrift to what I noted above about what Miranda actually means and requires. If the government doesn't intend to use anything Tsarnaev says at trial, then there's nothing about Miranda and the cases that followed it that requires them to given him the warning before questioning him regardless of whether they formally apply the "public safety" exception. No sanctions will be suffered by the state at trial, and the defendant would not have any civil claims against the officers who interrogating him, unless the interrogation was in some way physically or mentally coercive in which case a whole other set of laws applies. Given this, I'm not sure that the failure to Mirandize for what is likely to be a relatively short period is an egregious a mistake as Lemieux makes it out to be.
Over at Slate, meanwhile,  Emily Bazelon raises some other concerns with the use of "public safety" exception in this case or, it seems, any case:
Dzhokhar Tsarnaev will not hear his Miranda rights before the FBI questions him Friday night. He will have to remember on his own that he has a right to a lawyer, and that anything he says can be used against him in court, because the government won't tell him. This is an extension of a rule the Justice Department wrote for the FBI—without the oversight of any court—called the "public safety exception."
There is one specific circumstance in which it makes sense to hold off on Miranda. It's exactly what the name of the exception suggests. The police can interrogate a suspect without offering him the benefit of Miranda if he could have information that's of urgent concern for public safety. That may or may not be the case with Tsarnaev. The problem is that Attorney General Eric Holder has stretched the law beyond that scenario. And that should trouble anyone who worries about the police railroading suspects, which can end in false confessions. No matter how unsympathetic accused terrorists are, the precedents the government sets for them matter outside the easy context of questioning them. When the law gets bent out of shape for Dzhokhar Tsarnaev, it's easier to bend out of shape for the rest of us.
Bazelon's concerns are well-founded, and here article goes into detail about several recent cases where the exception was arguably over-used. However, that doesn't negate the fact that none of the examples she cites can really be called "coercive" interrogations, which is certainly the thing that we want to avoid both in this case and in ordinary criminal cases. Moreover, as I noted above, authorities are free to question Tsarnaev in any case if they don't intend to use his statements against him. Finally, Tsarnaev himself could decide not to talk in any case. As someone who's been raised in American culture, he's no doubt as aware of the Miranda right as any of us are. He could choose not to talk if he doesn't want to. Indeed, given the fact that he is currently hospitalized in "serious" condition it's unlikely that he's in any condition to talk anyway. In any case, while we should want exceptions like "public safety" to be used minimally, it doesn't strike me that boundaries are being stretched very far here. If that turns out not to be the case, then the authorities will definitely have something to answer for.