E.P.A. Administrator Scott Pruitt Resigns
After months of allegations regarding improper use of taxpayer dollars and the use of agency resources and personnel for personal needs, he is finally out.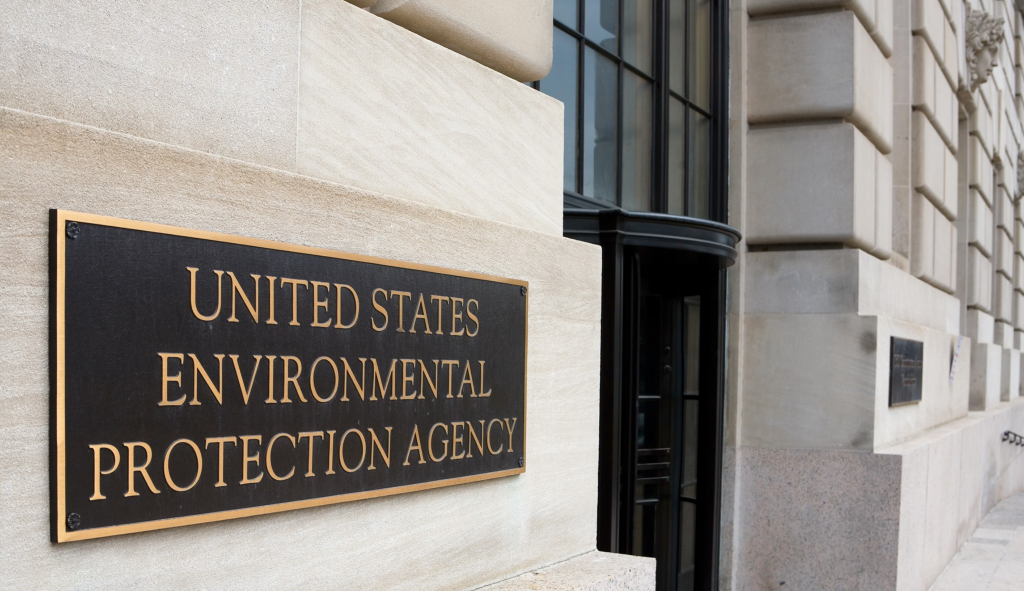 Environmental Protection Agency Administrator Scott Pruitt, who had come under fire from both sides of the political aisle in recent weeks as more stories emerged about the manner in which he managed his agency, used government resources for personal benefit, and maintained close relationships with people tied to industries the EPA regulates, has resigned:
WASHINGTON — Scott Pruitt, President Trump's administrator of the Environmental Protection Agency, resigned after facing months of allegations over legal and ethical violations.

Mr. Trump announced the resignation in a tweet on Thursday in which he thanked Mr. Pruitt for an "outstanding job" and said the agency's deputy, Andrew Wheeler, would take over as the acting administrator on Monday.

Mr. Pruitt had been hailed as a hero among conservatives for his zealous deregulation, but he could not overcome the stain of numerous ethics questions about his alleged spending abuses, first-class travel and cozy relationships with lobbyists. Earlier on Thursday, The New York Times reported on new questions about whether aides to Mr. Pruitt had deleted sensitive information about his meetings from his public schedule, potentially in violation of the law.

Mr. Pruitt also came under fire for enlisting aides to obtain special favors for him and his family, such as reaching out to the chief executive of Chick-fil-A, Dan T. Cathy, with the intent of helping Mr. Pruitt's wife, Marlyn, open a franchise of the restaurant.

Mr. Pruitt, a former Oklahoma attorney general who built his career on lawsuits against the agency he would eventually lead, remained a favorite of Mr. Trump's for the majority of his tenure at the E.P.A. He began the largest regulatory rollback in the agency's history, undoing, delaying or blocking several Obama-era environmental rules. Among them was a suite of historic regulations aimed at mitigating global warming pollution from the United States' vehicles and power plants.

Mr. Pruitt also played a lead role in urging Mr. Trump to follow through on his campaign pledge to withdraw the United States from the 2015 Paris climate agreement, despite warnings from some of the president's other senior advisers that the move could damage the United States' credibility in foreign policy. Under the landmark accord, nearly every country had committed to reducing emissions of planet-warming fossil fuel pollution.

(…)

Mr. Pruitt is the subject of at least 13 federal investigations, and a government watchdog agency concluded that he had broken the law with his purchase of a $43,000 secure telephone booth. He was also under investigation for his 2017 lease of a bedroom in a condominium linked to a Canadian energy company's powerful Washington lobbying firm, and for accusations that he demoted or sidelined E.P.A. employees who questioned his actions.

The former E.P.A. administrator had come under criticism for lavish expenditures on foreign travel, including a trip arranged for him by a lobbyist to Morocco, a country where the E.P.A. has no policy agenda. His domestic travel also came under fire after a former staff member told congressional investigators that his boss often sought to travel to Oklahoma, where Mr. Pruitt owns a home, directing his employees to "find me something to do" there so he could justify charging taxpayers for the expense.

A New York Times report detailed Mr. Pruitt's lavish spending and questionable practices in his home state.
More from The Washington Post:
Scott Pruitt, the former Oklahoma attorney general who relentlessly pursued President Trump's promises of deregulation at the Environmental Protection Agency, resigned Thursday after a cascade of controversies over his lavish spending, ethical lapses and controversial management decisions finally eroded the president's confidence in one of his most ardent Cabinet members.

Pruitt's reputation as a dogged deregulator and outspoken booster of the president allowed him to weather a litany of ethics scandals in recent months, including questions about taxpayer-funded first-class travel, a discounted condo rental from a D.C. lobbyist and the installation of a $43,000 soundproof phone booth in his office.

But revelations about his behavior continued to mount, including reports that he repeatedly enlisted subordinates to help him search for housing, book personal travel and even help search for a six-figure job for his wife. That quest included setting up a call with Chick-fil-A executives, in which he discussed her becoming a franchisee, as well as outreach to a conservative judicial group that eventually hired Marlyn Pruitt.

In recent weeks, an exodus of trusted staffers left Pruitt increasingly isolated, and some once-loyal Republican lawmakers wearied of defending him. Investigators on Capitol Hill had summoned current and former EPA aides for questioning, as part of the more than dozen federal inquiries into Pruitt's spending and management of the agency.

On Thursday, President Trump called Pruitt's top deputy, Andrew Wheeler, to inform him that he would be taking the helm of the agency, according to an individual who spoke on the condition of anonymity because of the sensitivity of the matter.

Soon after, Trump announced in a two-part tweet that he had accepted Pruitt's resignation. "Within the Agency Scott has done an outstanding job, and I will always be thankful to him for this," Trump wrote.

White House chief of staff John F. Kelly, who traveled with Trump to a political rally in Montana on Thursday, had for months privately groused about Pruitt's conduct and pushed for his removal during West Wing meetings, according to White House officials who were not authorized to speak publicly. But the timing of Thursday's move took even some White House officials by surprise, as the president had closely guarded the decision.

In a resignation letter released by the EPA, Pruitt wrote that it had been "a blessing" to serve under Trump and undertake "transformative work at EPA. But he added that "the unrelenting attacks on me personally, my family, are unprecedented and have taken a sizable toll on all of us."

He signed the letter, "Your Faithful Friend, Scott Pruitt."
Here are Trump's tweets on the matter:
I have accepted the resignation of Scott Pruitt as the Administrator of the Environmental Protection Agency. Within the Agency Scott has done an outstanding job, and I will always be thankful to him for this. The Senate confirmed Deputy at EPA, Andrew Wheeler, will…

— Donald J. Trump (@realDonaldTrump) July 5, 2018
…on Monday assume duties as the acting Administrator of the EPA. I have no doubt that Andy will continue on with our great and lasting EPA agenda. We have made tremendous progress and the future of the EPA is very bright!

— Donald J. Trump (@realDonaldTrump) July 5, 2018
To be frank about it, Pruitt should have been forced out long before this. The fact that he was accepting benefits in the form of substantially reduced rent on sub-let in a condominium owned by the wife of a top lobbyist for interest groups that have business before the E.P.A. was, on its face, reason enough to raise suspicion about him. As it turned out, though, that was just the beginning of the allegations against Pruitt. though. As detailed above, and in further detail in the reports from both the Times and the Post that I linked to, the allegations against Pruitt regarding the misuse of taxpayer dollars and agency resources, sometimes in the pettiest ways seemed to pile up by the week. Despite all of that, though, the White House stood by their embattled Administrator and it wasn't until nearly the end of this entire affair that Republicans on Capitol Hill such as Congressman Trey Gowdy, who is the Chairman of the House Oversight and Government Reform Committee, began to pay attention and demand answers from Pruitt regarding the allegations, particularly those that appeared to show the extent to which he was using government resources and agency personnel to conduct personal business such as running errands and inquiring into getting his wife a Chick-Fil-A franchise. Additionally, the EPA's Inspector General had opened investigations of Pruitt's conduct that seemed likely to uncover even more embarrassing information. Given all of that, it seemed as though it was only a matter of time before Pruitt was out, and the fact that it was announced on a Thursday of what essentially amounts to a long weekend for many people is hardly surprising.
There's no word from the White House on when we can expect the President to pick a new Administrator for the agency, but it seems rather obvious that in terms of the substance of actual policy it will hardly matter. Whoever he selects will be a conservative and he or she will most likely pursue the same policy agenda that Pruitt has been pursuing over the past eighteen months or so. In that respect, it was always rather confusing to me why the White House decided to stick by Pruitt for as long as they did even as the allegations against Pruitt both in terms of how he acted inside the agency and how he used agency resources for personal and family business. The President himself had no real personal connection to Pruitt, and neither did anyone else in the White House. The only explanation that made sense is that Pruitt was implementing policies that the President and his supporters approved of and that he was safe as long as he did so. That didn't really begin to change until the allegations against Pruitt became too much for even the Republicans on Capitol Hill to ignore and committees in both the House and the Senate began investigations of Pruitt's conduct that likely would have proven to be embarrassing as we head into the midterm campaign season.