Economic Indicators And Presidential Elections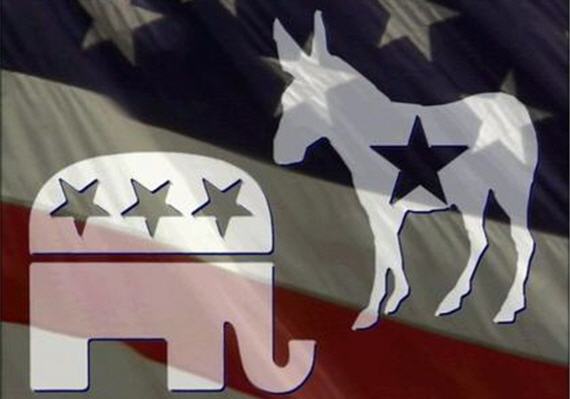 Nate Silver has an excellent post up this afternoon about the relationship between economic indicators and the outcome of Presidential elections that's definitely worth a look. In short, Silver takes 43 separate economic statistics and the results of every Presidential election since 1948 and, well, it turns out that unemployment rates don't correlate with election outcomes as much as you might think: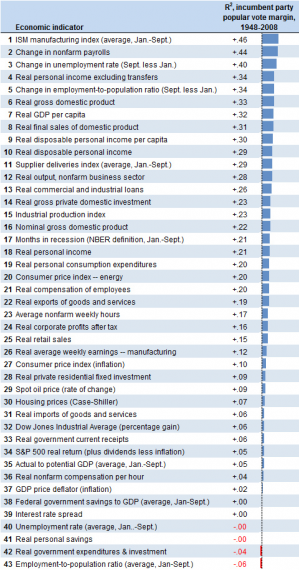 Go read the whole article for the analysis which is detailed and simply not capable of being summarized adequately. Nonetheless, Silver's paragraph immediately below the above chart is worth quoting:
The first thing to notice is that no individual economic variable has an r-squared higher than .46, meaning that none can explain more than half of election results in the post-war period. If you see models that claim to have more explanatory power than this, it is because they are using additional data (like polling) besides economic variables, or because the model has been jury-rigged to maximize its "fit" on past data in ways that will contribute little to its true predictive accuracy. The economy is hugely important to presidential elections, but there are no magic bullets.
Most of all, I think this points out that trying to predict election outcomes isn't easy to begin with, and that when we say "It's the economy, stupid," we're stating a truism but it's never quite clear how much the economy is going to determine the outcome of an election.