Egyptian Opposition Calls For Massive Protests, General Strike, On Tuesday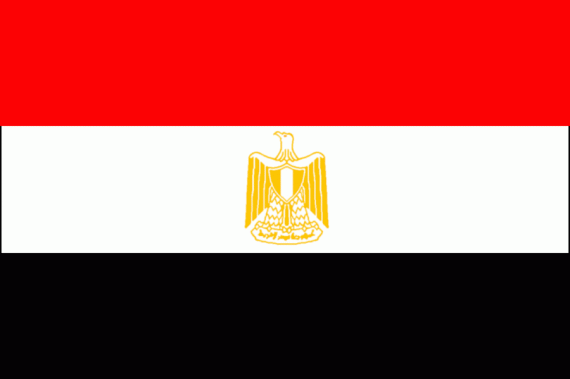 Tomorrow, could be a pivotal day in the ongoing crisis in Egypt:
Egyptian protesters have called for a massive demonstration and a rolling general strike on Tuesday in a bid to force out president Hosni Mubarak from power.

Our producer in Egypt reports on the latest developments

The so-called April 6 Movement said it plans to have more than one million people on the streets of the capital Cairo, as anti-government sentiment reaches a fever pitch.

The call came as Mubarak swore in a new cabinet in an attempt to defuse ongoing demonstrations across the country.

But opposition groups say personnel changes will not placate them and have said they will continue until the president steps down.

"The whole regime must come down," Hassan, a construction worker and protester told the Reuters news agency.

"We do not want anyone from Mubarak's retinue in the new government, which the people will choose. We want a civil government run by the people themselves."
This comes as the United States has begun to ally itself with the protesters more openly:
The Obama administration firmly aligned itself on Sunday with the protest movement that has overtaken Egypt, calling for an "orderly transition" to a more representative government amid rising U.S. concern that the demonstrations are turning violent and that unrest could spread across the Arab world.

In telephone calls to Egyptian and regional leaders, President Obama and his top national security advisers tried to reassure them that their countries remain vital U.S. strategic partners, while warning that the political status quo is not sustainable.

Senior administration officials said that the "transition" wording, used by both the White House and Secretary of State Hillary Rodham Clinton, was carefully chosen to indicate a desire for a representative, interim government to run Egypt until scheduled presidential elections are held in September.

Clinton, who appeared on five morning television shows to convey the message, resisted invitations to call explicitly for President Hosni Mubarak, in power for three decades, to stand down. "Both existing and any new members of any government" need to take "concrete steps toward democratic and economic reform," Clinton said on CNN's "State of the Union."

"We are not advocating any specific outcome," she added. But "it needs to be done immediately, with a process that brings people to the table, and that the Egyptian people can see."

Saying that "no one is satisfied" with the steps Mubarak has taken since the protests for political and economic freedom began, Clinton said a transition process was needed "so that no one fills a void . . . what we don't want is chaos." The reference was to fears that radicals will move to take over what thus far have been largely secular protests.
Whatever the outcome of all this will be, one gets the impression it will happen sooner rather than later.