Election 2020 Snapshot
A Blue Wave still looks quite likely.
Election Day is just over two weeks off and millions of Americans have already voted. Here's how longtime polling aggregator RealClearPolitics has the contest looking at the moment.
The Presidential race is, alas, decided by the Electoral College, not the straight-up popular vote. Joe Biden is leading the latter by double digits. It's only a bit more interesting in the state-by-state race.
Here's how it looks counting only states strongly leaning to either Biden or Trump: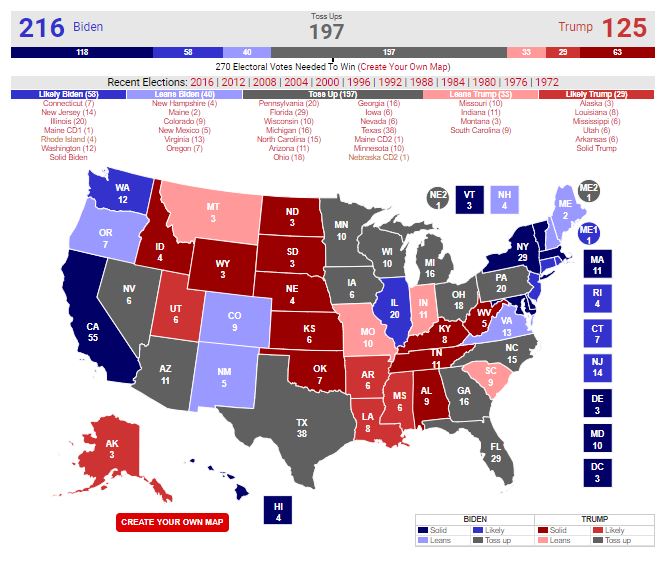 That North Carolina—let alone Texas and Georgia—is still up for grabs shows how badly things are going for President Trump. Removing the toss-ups and counting all that lean, though, results in a landslide for Biden:
North Carolina went for Obama in 2008, so it's not a huge shock. But Georgia has only voted Democrat three times in the modern era—1976, 1980, and 1992—all with a Southerner as the nominee.
In the Senate, there are still seven races where a surprise could happen.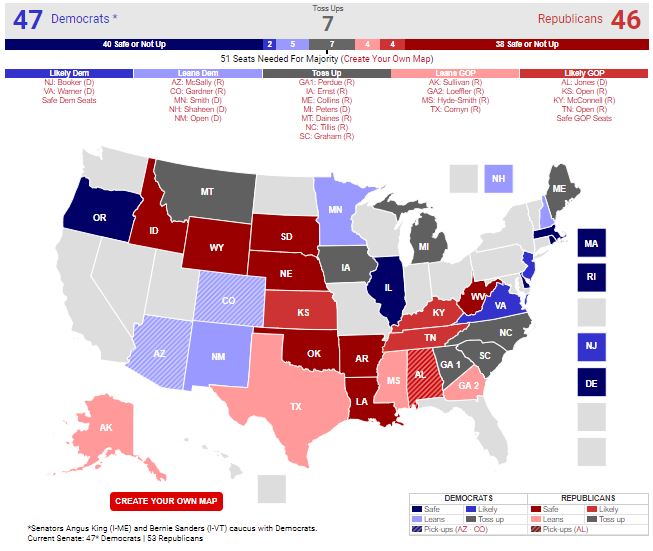 But, removing the toss-ups, we see a bare Democratic takeover: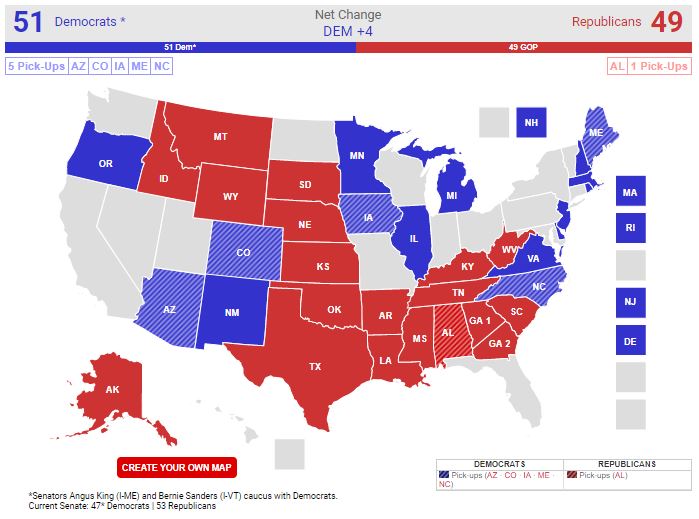 Note that the only Republican pick-up is Alabama, which Democrats only held because of bizarre circumstances. Meanwhile, Democrats look to pick up five seats, with purple-trending North Carolina perhaps the most surprising.