Electric Cars Going Mainstream?
The new Ford Mustang may be the harbinger of things to come.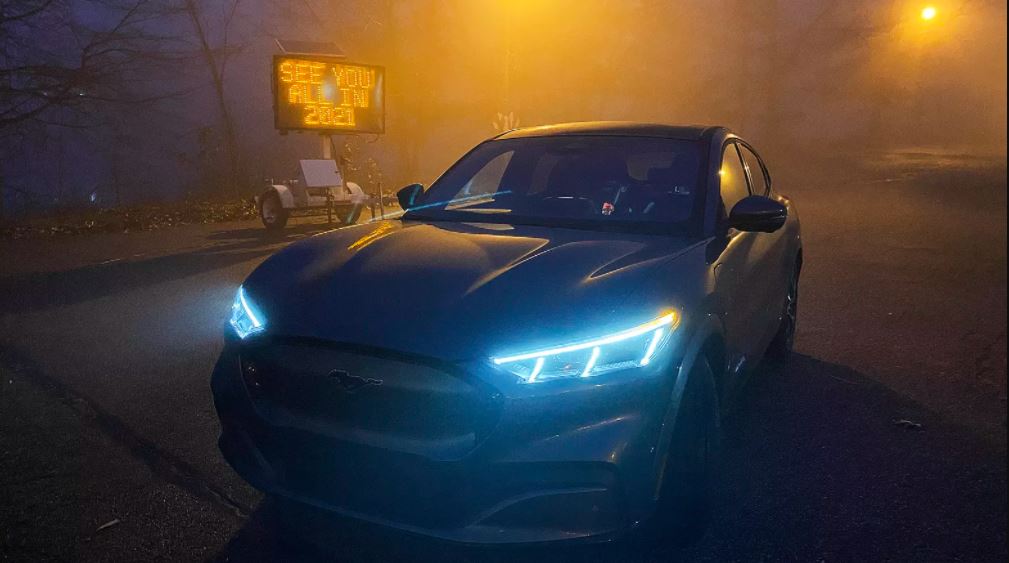 Andrew Hawkins review of the new Mustang Mach E, which he terms "Ford's first real electric car," is a good read and helps explain the automaker's decision to use the name of their iconic muscle car for the crossover. It also has me thinking my next car may well be an electric.
To be clear, it won't be this electric. I'm one of the rare individuals who drives a large SUV (Mazda's CX-9) and actually needs the seating capacity on a regular basis. (Indeed, it's actually rather tight when we have all seven household members aboard.) Still, we've already reached the point where all-electrics have enough range for my normal needs* and are fun to drive. And we're fast approaching the point where they'll be available at a reasonable price and charging infrastructure will be in place.
Hawkins, a suburban dad who notes that this Mustang has room for two car seats, complains that the $44,000 base price ($66,000 for the one he test drove) is out of reach for the average car buyer. Still, he sees this car as Ford's entrée into the electric market and, as with Tesla's Model S, they started with a cool, expensive car that people can aspire to before going mainstream.
We just bought my wife a new car in January and I bought the CX-9 slightly used just two years ago, so it'll be a few years before we're in the market absent theft or accident. Hopefully, by that point, manufacturers (perhaps with an assist from a government looking to lower carbon emissions) will have deployed enough charging stations to take this from a novelty to a viable option.
_________________________
*Post-pandemic, we'll likely take a handful of long trips a year. Airplane tickets for seven makes enduring a long drive a worthwhile tradeoff.