Eleven 9/11s
Another grim milestone
Yesterday, it was apparent that the United States would surpass the 29,660 deaths that would constitute tenfold the US toll of the September 11 attacks. As of this morning, we were just over 1000 short. This afternoon, sadly, we're way over: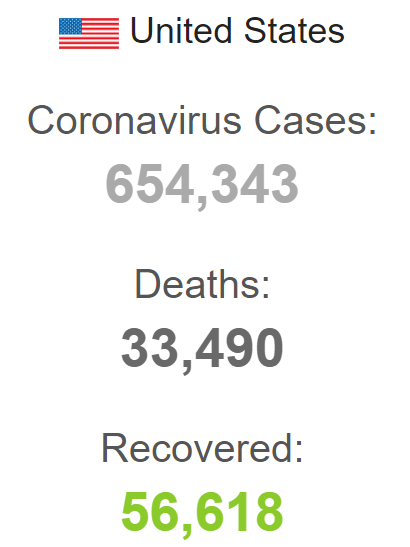 That's more than eleven 9/11s. It's just shy of the 33,686 U.S. combat deaths from the entire Korean War.
The global totals are rather staggering, with well over 2 million cases and 170,000-plus dead. And that's with China and Iran almost certainly grossly underreporting.