Elites: Americans But Not Of America?
Charles Murray argues that the Tea Party is right to complain about out-of-touch elites.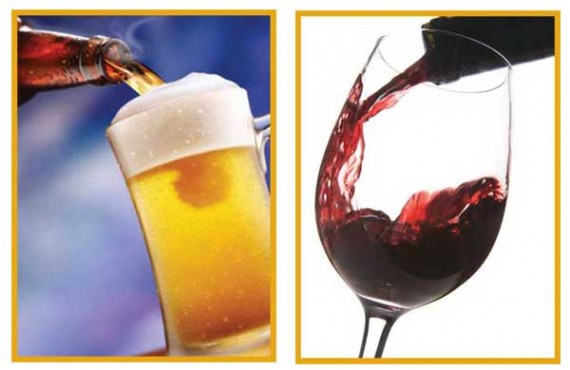 Charles Murray argues that the Tea Party is right to complain about out-of-touch elites.
One of the easiest ways to make the point is to start with the principal gateway to membership in the New Elite, the nation's most prestigious colleges and universities. In the idealized view of the meritocrats, those schools were once the bastion of the Northeastern Establishment, favoring bluebloods and the wealthy, but now they are peopled by youth from all backgrounds who have gained admittance through talent, pluck and hard work.

That idealized view is only half-right. Over the past several decades, elite schools have indeed sought out academically talented students from all backgrounds. But the skyrocketing test scores of the freshman classes at Harvard, Yale, Stanford and other elite schools in the 1950s and 1960s were not accompanied by socioeconomic democratization.

On the surface, it looks as if things have changed. Compared with 50 years ago, the proportion of students coming from old-money families and exclusive prep schools has dropped. The representation of African Americans, Latinos and Asian Americans has increased. Yet the student bodies of the elite colleges are still drawn overwhelmingly from the upper middle class. According to sociologist Joseph Soares's book "The Power of Privilege: Yale and America's Elite Colleges," about four out of five students in the top tier of colleges have parents whose income, education and occupations put them in the top quarter of American families, according to Soares's measure of socioeconomic status. Only about one out of 20 such students come from the bottom half of families.

[…]

Far from spending their college years in a meritocratic melting pot, the New Elite spend school with people who are mostly just like them — which might not be so bad, except that so many of them have been ensconced in affluent suburbs from birth and have never been outside the bubble of privilege. Few of them grew up in the small cities, towns or rural areas where more than a third of all Americans still live.

When they leave college, the New Elite remain in the bubble. Harvard seniors surveyed in 2007 were headed toward a small number of elite graduate schools (Harvard and Cambridge in the lead) and a small number of elite professional fields (finance and consulting were tied for top choice). Jobs in businesses that provide bread-and-butter goods and services to individual Americans, which make up the overwhelming majority of entry-level openings for aspiring managers, attracted just 1.7 percent of the Harvard students who went to work right after graduation.

[…]

The New Elite marry each other, combining their large incomes and genius genes, and then produce offspring who get the benefit of both.
Well . . . yeah.   Aside from people who are true geniuses, it's quite unusual to grow up in abject poverty — or even the lower middle class — and navigate the path to the Ivies and truly elite status.   Which means that, no, the playing field isn't completely level.
Still, aside from the most dysfunctional families and circumstances, the road from poverty to a four-year degree from a regional university and admission to the middle class is hardly full of obstacles.  My wife and I are both first-generation college and we've managed to make it into the upper middle class.   Which means our young daughter, should she have the drive and aptitude, will have a decent shot at getting into one of the great schools.
Regardless, the fact that the kids of the wealthy have a leg up is hardly new.  Indeed, the path to elite status has fewer obstacles than it did a couple generations ago — much less the earliest days of our history.  So, it would be odd, indeed, for this fact to suddenly be generating enough resentment to get people marching in the streets.
Murray continues:
We know, for one thing, that the New Elite clusters in a comparatively small number of cities and in selected neighborhoods in those cities. This concentration isn't limited to the elite neighborhoods of Washington, New York, Boston, Los Angeles, Silicon Valley and San Francisco. It extends to university cities with ancillary high-tech jobs, such as Austin and the Raleigh-Durham-Chapel Hill triangle.

With geographical clustering goes cultural clustering. Get into a conversation about television with members of the New Elite, and they can probably talk about a few trendy shows — "Mad Men" now, "The Sopranos" a few years ago. But they haven't any idea who replaced Bob Barker on "The Price Is Right." They know who Oprah is, but they've never watched one of her shows from beginning to end.

Talk to them about sports, and you may get an animated discussion of yoga, pilates, skiing or mountain biking, but they are unlikely to know who Jimmie Johnson is (the really famous Jimmie Johnson, not the former Dallas Cowboys coach), and the acronym MMA means nothing to them.
The first part of this is right; the second part is nonsense.  Yes, the elites are geographically clustered.  Not only are those likely to go to the Ivies and achieve high social and economic status more apt to have grown up in these places but those who didn't are likely to migrate there.  For the same reasons:  That's where the elite jobs are! These are the centers of banking, law, government, medicine, technology, and academia.
And, yes, there's clustering in cultural pursuits.  Elites are, not shockingly, more interested in watching shows that are aimed at them.  I recall that, during the heyday of "Seinfeld," the most popular show in the South and Southwest was "Walker, Texas Ranger."  The audiences of those two programs tended to be distinct.   (Perhaps because I was still making the transition, I was one of a relative handful watching both shows.)
But Murray is confusing his small circle of Blue Blood elites with the larger upper middle class.  Almost every male I talk to, from very well off CEO and government official types to building maintenance men, can talk about NFL football.  Indeed, it's one of the truly universal topics that crosses class divides.
Now, my circle isn't watching MMA, which I know about mostly from occasional references on PTI and other sports programming I watch.   But that's a function mostly of age rather than social class.
And, while I know who both Jimmy Johnson and Jimmie Johnson are, it's doubtless true that the latter — who appears to be on his way to winning a 5th straight NASCAR title — is less well known.   But NASCAR has always been a niche sport, with brief spikes in popularity outside the Deep South.
But the politics of the New Elite are not the main point. When it comes to the schools where they were educated, the degrees they hold, the Zip codes where they reside and the television shows they watch, I doubt if there is much to differentiate the staff of the conservative Weekly Standard from that of the liberal New Republic, or the scholars at the American Enterprise Institute from those of the Brookings Institution, or Republican senators from Democratic ones.
True!  But, then, when wasn't that the case?  They used to all be trust fund kids who could afford to take a job that amounted to a hobby.  Now, they're high achieving graduates of elite schools whose parents can subsidize the meager paychecks they earn the first decade or so of their careers.   But, surely, the Tea Party isn't upset that the jobs at elite opinion journals and think tanks are hard to come by?
No, it's about the political class.   But they, too, have tended to come from the upper crust throughout out history.  Maybe it's just that there's a growing realization that the party elites aren't like them?  Or a growing resentment of it?
Or, maybe, there's a newfound awareness that there's an elite consensus among the leaders of both our major parties?  If so, it's cyclical.   George Wallace made a lot of headway back in 1968 telling people that "There's not a dime's worth of difference" between the national Democratic and Republican Parties.
Murray's close is troublesome:
The bubble that encases the New Elite crosses ideological lines and includes far too many of the people who have influence, great or small, on the course of the nation. They are not defective in their patriotism or lacking a generous spirit toward their fellow citizens. They are merely isolated and ignorant. The members of the New Elite may love America, but, increasingly, they are not of it.
Most of the Tea Party would be less charitable in framing that last line, I'd wager.   But while  I think Murray's wrong that the Elites aren't "of America," he's right that a growing number of Americans believe that.    Indeed, populist candidates of both parties have been touting variations of that message for years.
Now, again, I've got a foot in both "Americas."   I've spent most of my life having to worry about what things cost and living in small towns, mostly in the South. I went to non-elite schools and served in the military.  But I've got a PhD, work more-or-less autonomously, make a good living, and now live in the Washington, DC area.
I happen to think people in both walks of live are Real Americans.  But a lot of people who've lived their whole lives in one or the other seem not to feel that way.