Elizabeth Warren's Flawed Social Contract
Elizabeth Warren has a deeply flawed view of our social contract.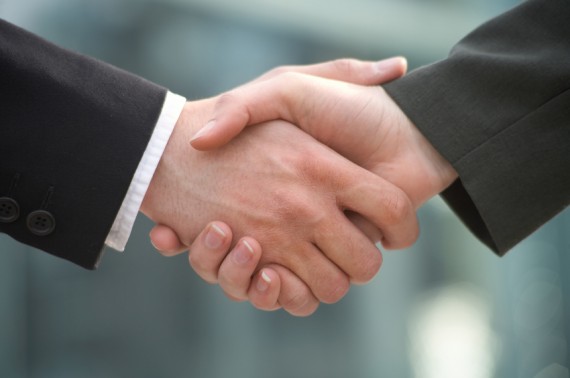 As James Joyner noted about two weeks ago, a recent speech by Harvard Professor, and candidate for Senate, Elizabeth Warren has gotten many progressive/left bloggers and pundits fired up:
I hear all this, oh this is class warfare, no! There is nobody in this country who got rich on his own. Nobody. You built a factory out there-good for you.

But I want to be clear. You moved your goods to market on the roads the rest of us paid for. You hired workers the rest of us paid to educate. You were safe in your factory because of police forces and fire forces that the rest of us paid for. You didn't have to worry that marauding bands would come and seize everything at your factory.

Now look. You built a factory and it turned into something terrific or a great idea-God Bless! Keep a Big Hunk of it. But part of the underlying social contract is you take a hunk of that and pay forward for the next kid who comes along.
Last week, Paul Krugman picked up the ball from Wilson and went further:
This week President Obama said the obvious: that wealthy Americans, many of whom pay remarkably little in taxes, should bear part of the cost of reducing the long-run budget deficit. And Republicans like Representative Paul Ryan responded with shrieks of "class warfare."

It was, of course, nothing of the sort. On the contrary, it's people like Mr. Ryan, who want to exempt the very rich from bearing any of the burden of making our finances sustainable, who are waging class war.

(…)

Republicans claim to be deeply worried by budget deficits. Indeed, Mr. Ryan has called the deficit an "existential threat" to America. Yet they are insisting that the wealthy — who presumably have as much of a stake as everyone else in the nation's future — should not be called upon to play any role in warding off that existential threat.

Well, that amounts to a demand that a small number of very lucky people be exempted from the social contract that applies to everyone else. And that, in case you're wondering, is what real class warfare looks like.
The idea of a Social Contract isn't new to political philosophy. It goes back at least to British political philosopher Thomas Hobbes, whose Leviathan is credited with originating the idea of a Social Contract as the origin of government among men. Hobbes begins with the idea of the state of nature, which he famously described as a "solitary, poor, nasty, brutish, and short," and the idea that men would agree to be ruled by a central authority for the purpose of restrain their own passions, and as a means of self-protection. Leviathan was written during the English Civil War, and Hobbes was on a mission to justify rule by an absolute sovereign using something more concrete than The Divine Right Of Kings. Obviously, Hobbes' ideal government was decidedly authoritrian.
Forty years after Hobbes, in the wake of England's Glorious Revolution, John Locke's Second Treatise of Government recast Hobbes's theory in entirely different light. For Locke, man in the state of nature was in a state of "perfect freedom," and that civil society was created for the purpose of protecting men, and most especially their property, from outside threats. While Locke never explicitly said so, his theories became the philosphical justificaiton for a minimalist state that existed primarlily to protect the rights of its citizens. Locke's "life, liberty, and property," for example, became Thomas Jefferson's "life, liberty, and the pursuit of happiness."
Now, it seems, people like Warren and Krugman want to expand the social contract to justify a more expansive welfare state. In today's Washington Post, George Will takes Warren's argument on, and pretty much rips it to shreds:
Warren is (as William F. Buckley described Harvard economist John Kenneth Galbraith) a pyromaniac in a field of straw men: She refutes propositions no one asserts. Everyone knows that all striving occurs in a social context, so all attainments are conditioned by their context. This does not, however, entail a collectivist political agenda.

Such an agenda's premise is that individualism is a chimera, that any individual's achievements should be considered entirely derivative from society, so the achievements need not be treated as belonging to the individual. Society is entitled to socialize — i.e., conscript — whatever portion it considers its share. It may, as an optional act of political grace, allow the individual the remainder of what is misleadingly called the individual's possession.

The collectivist agenda is antithetical to America's premise, which is: Government — including such public goods as roads, schools and police — is instituted to facilitate individual striving, a.k.a. the pursuit of happiness. The fact that collective choices facilitate this striving does not compel the conclusion that the collectivity (Warren's "the rest of us") is entitled to take as much as it pleases of the results of the striving.

Warren's statement is a footnote to modern liberalism's more comprehensive disparagement of individualism and the reality of individual autonomy. A particular liberalism, partly incubated at Harvard, intimates the impossibility, for most people, of self-government — of the ability to govern one's self. This liberalism postulates that, in the modern social context, only a special few people can literally make up their own minds.

(…)

Warren's emphatic assertion of the unremarkable — that the individual depends on cooperative behaviors by others — misses this point: It is conservatism, not liberalism, that takes society seriously. Liberalism preaches confident social engineering by the regulatory state. Conservatism urges government humility in the face of society's creative complexity.

Society — hundreds of millions of people making billions of decisions daily — is a marvel of spontaneous order among individuals in voluntary cooperation. Government facilitates this cooperation with roads, schools, police, etc. — and by getting out of its way. This is a sensible, dynamic, prosperous society's "underlying social contract."
There's another part of Warren's point that makes it far less persuasive for the point that some progressives are trying to use it. She argues that nobody acts and succeeds in a vacum. Whether your a doctor, or a bricklayer, or the next Steve Jobs, you benefit from what Pietro Poggi-Corradini calls "complex web of cooperation, exchange and support." That's a concept that goes all the way back to Adam Smith, though. There's really nothing original about Warren's insight and, in addition to the fact that it doesn't logically lead to the conclusion that we must support an expansive progressive state, it also doesn't require us to stop at national borders. That "complex web" that makes the modern world possible stretches around the world, from offices in London to a factor in China, and it largely operates independent of the direct control of any single individual. Is Warren suggesting, at Corradini asks, that we must now pay taxes to everyone in the world because of what they contribute to the society we live in?
The most important point that Warren and those who have rallied around her forget, though, is that "society" isn't responsible for great innovations, individuals working together cooperatively are:
It wasn't "society" that gave Mark Zuckerberg the idea for Facebook, any more than it it gave Dale Carnegie the idea of teaching public speaking, or turned Bob Williamson from an alcoholic, drug-addicted homeless drifter to the Founder and CEO of WASCO and Horizon Software. Nor did society have to do much with Steve Jobs and Steve Wozniak selling homemade computers out of Woz's garage. There are any number of lists of people who started with little or nothing, and who became extraordinarily wealthy due to their drive, entrepreneurship, and talent.
Yes, it was government that built the roads and schools and maintains the police and fire services, but those are services that everyone uses, not just the successful businessman or the star athlete. Arguing, as Warren does, that being successful imposes an additional burden on someone because of what "society" has done is essentially arguing that the majority has the right to take from the minority because the minority is more successful. That isn't a social contract, it's just taking the other guys stuff because you think he has too much of it. Yes, it's true that the things government provides are part of a social contract of sorts, but not in the way that Warren sees it:
The social contract is "We maintain civilization because we all benefit from it. And we all have a responsibility to pay for it." Ms. Warren's version of the social contract boils down to, "You have to pay more for maintaining our society because you can, and we outnumber you, and can force you to do so." That's not a contract. That's just extortion by majority. The millionaire's responsibility is not to "pay forward" any more than any of the rest of us, because he doesn't benefit any more than the rest of us.

To the extent that a "social contract" even exists, it is to provide the minimal necessary public infrastructure—physical and legal—for society to maintain itself. Ms. Warren's concept of the social contract is that the millionaire derives some special benefit from society, so he should make special payments. But, since no special benefit actually exists, there is no excuse for extraordinary payment.
That's the kind of government the social contract creates, what Ms. Warren wants is a state that blatantly violates it.