End of Combat Operations in Iraq Ain't Happened Yet
U.S. forces are still engaged in full-scale counterrrorism operations in Iraq. In what sense are "combat operations" over?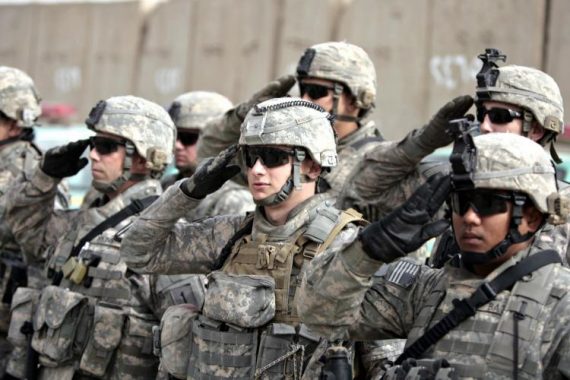 This just in from Janine Zacharia and Aziz Alwan of the Washington Post Foreign Service:
A team of American and Iraqi troops killed at least eight people during a counterterrorism operation on the outskirts of Fallujah on Wednesday, Iraqi officials said. The raid was the deadliest incident involving U.S. troops in Iraq since President Obama formally announced the end of combat operations August 31.

U.S. and Iraqi ground forces backed by American helicopters began raiding houses at 3 a.m. in Jubil, about 30 miles west of Baghdad, officials said.

One soldier threw a grenade that killed a 70-year old man and three of his sons, all of whom were sleeping in the yard of their house, Iraqi officials in Anbar province said. A fourth son died later at a hospital.

Troops also entered a second house in the area and killed a former Iraqi military commander, Yaseen Kassar, Iraqi officials said. The forces also entered a third house and killed two more people. Iraqi soldiers subsequently cordoned off Fallujah.

It was not immediately clear whether the soldiers had been looking specifically for Kassar, or any of the other individuals killed. Many Iraqi army commanders who were fired shortly after the 2003 U.S. invasion of Iraq later became insurgent leaders.
At first blush, this doesn't sound like a very productive operation.   Seriously?   A 70-year-old man and his sons and a former Iraqi military commander?   But let's presume that these are really bad men right at the heart of al Qaeda in Iraq.   In which case, hoo-ah.
Either way, doesn't this sound an awful lot like a combat operation?   And, didn't President Obama announce "the End of Combat Operations in Iraq" in a nationwide address two weeks ago?
Now, to be sure, he allowed that,"Going forward, a transitional force of U.S. troops will remain in Iraq with a different mission:  advising and assisting Iraq's Security Forces, supporting Iraqi troops in targeted counterterrorism missions, and protecting our civilians."  But, given the context of the speech, wouldn't one presume that "supporting Iraqi troops" would mean providing intelligence and logistical support rather than trigger pullers?