English Is The Most 'Borrowed From' Language
More than any other language, English words are being adopted, and transformed, by other languages.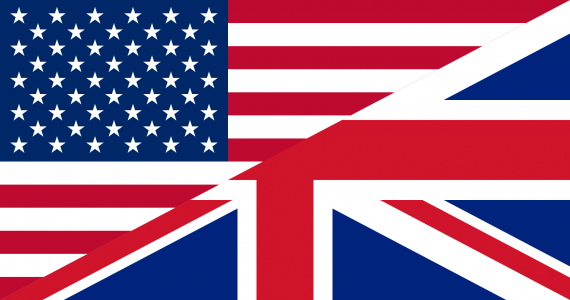 Britt Peterson notes that English is the leading language in the world when it comes to "loanwords," words that are adopted in whole or in part by other languages, often the the consternation of linguistic purists:
It's a common experience for English speakers abroad: suddenly recognizing a familiar word in a newspaper, or on a billboard, or in a fragment of conversation. Since World War II, English has become by far the leading exporter of "loanwords," as they're known, including nearly universal terms like "OK," "Internet," and "hamburger." The extent to which a language loans words is a measure of its prestige, said Martin Haspelmath, a linguist at the Max Planck Institute. English, clearly, is now on top.

But that imbalance can build resentment. In France, the secretary of the Academie Française called last December for a "reconquest of the French language" from loanwords; in China, government-friendly papers printed screeds this spring against "Wi-Fi," "VIP," and "e-mail." Even as many governments work to protect languages from the spread of English, however, speakers in those countries go blithely off to "hot jooga," meaning that official policy and the daily reality of English may be very different things.

Linguistic loans can appear in a number of forms: Some float on the surface of a language, while others are more integrated. Because English and Japanese have very different sound systems, for instance, Japan often adapts words in ways that make them nearly unrecognizable to English-speakers. Über-Japanese media franchise Pokémon actually takes its name from English ("pocket monster"). Japan's "puroresu" is another abbreviated compound, from "professional wrestling"; similarly, the extra syllables required to pronounce English consonants have given rise to "purasuchikku" ("plastic") and "furai" ("fry"). Then there are loans where a word stays intact but the meaning shifts. A "smoking" is French for a tuxedo, and a "dressman" is a German male model. Chinese people say they want to "high" when they want to have a (non-drug-related) good time.

Loanwords are fun to track, from the perspective of the loaner. But if you're the borrower, there can be a feeling of defeat, that you've relinquished your own way of saying things. This has fed linguistic purism: attempts to cleanse languages of foreign influences, or resist them in the first place.
Peterson goes on to discuss the efforts in many countries to push back against the anglicization of their language, with perhaps the most well-known example of that in the West being actual edicts by the French Government over the years to prevent the use of English words in the French language, often to the point of absurdity. Other examples can be found in efforts by nations that were once dominated by foreign powers to reassert their own culture by purging their native tongue of the language of the former colonial power. As Peterson notes, South Korea responded in this manner after it achieved independence from Japan at the end of World War II, and both India and Pakistan tried to separate the many similarities between Hindi and Urdu that had developed over the centuries.
In most cases, including the French example, these efforts end up failing because languages are not something that are easily controlled by central governments. They are, instead, something that evolve over time based upon common usage. No matter how much it tries, no government can control a evolutionary process like the development of a language. If French people want to adopt English words rather that using some bizarre official French counterpart approved by the government, then the odds are that its that choice that will end up dominating in the end. Similarly, as the Koreans, Indians, and Pakistanis found, trying to "purify" a language that developed over hundreds of years if not longer, and adopted words and phrases from another language along the way, is a nearly impossible task. Perhaps in some totalitarian state one could do that — and that raises the interesting question of what the linguistic differences between North and South Korea might actually be after more than six decades of separation and isolation in the North — but in the real world, it's just not an achievable goal.
As for Peterson's broader point, it isn't at all surprising that English has become the language that other languages are most likely to borrow from. For hundreds of years now, under the political and military dominance of the British Empire and now the cultural dominance of the United States, English has been the dominant language on the planet. It is the language that airline pilots and air traffic controllers generally speak even in nations where English is not the native language. It is predominantly the language of international trade and diplomacy. And, most importantly, it is the language of the most pervasive and all encompassing popular culture the world has ever known. Just as Latin became the language of a large part of the world when the Roman Empire dominated, Arabic became the language of choice for a territory that stretches form Morocco to Iraq, and Mandarin came to dominate in China, English is the dominant language on the planet and likely to stay that way for the foreseeable future. Even though it's unlikely that English will ever replace other languages the way that Latin, Arabic, and Mandarin did, the fact that its words are being adopted by other languages should be no surprise at all.
H/T: Andrew Sullivan