ESPN's Massive Layoffs
The Worldwide Leader fired over 100 on-air personalities yesterday.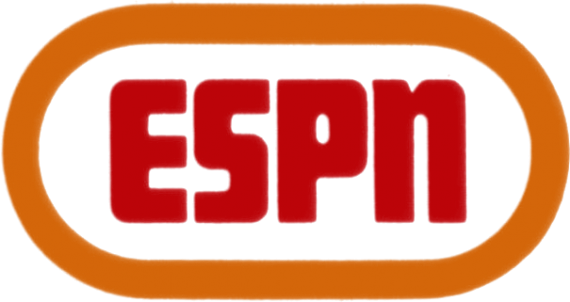 The Worldwide Leader had yet another round of layoffs yesterday, shedding some top on-air talent.
ESPN president John Skipper made the announcement on Wednesday, noting that "changes" in the talent lineup will be implemented this week.
ESPN will shed 100 staffers, most of them on-air talent, as the network works to retrench in the wake of falling subscription revenue, increased rights fees and a more concerted focus on digital content.

ESPN president John Skipper made the announcement on Wednesday, noting that "changes" in the talent lineup will be implemented this week.

"A necessary component of managing change involves constantly evaluating how we best utilize all of our resources, and that sometimes involves difficult decisions," Skipper wrote in a note to employees posted on the network's website. "Dynamic change demands an increased focus on versatility and value, and as a result, we have been engaged in the challenging process of determining the talent — anchors, analysts, reporters, writers and those who handle play-by-play — necessary to meet those demands.

"These decisions impact talented people who have done great work for our company," Skipper continued. "I would like to thank all of them for their efforts and their many contributions to ESPN."
Skipper's full statement is here; it's rather cold but I suppose there's no warm way to fire a lot of people. The release did not include the names of the personalities being let go but many of them took to Twitter to deliver the news.
The release did not include the names of the personalities being let go but many of them took to Twitter to deliver the news. Deadspin has compiled a running list.  The names that most stood out to me: Ed Werder, Jayson Stark, Jim Bowden, Jim Caple, Len Elmore, Trent Dilfer, and Danny Kanell.  Calvin Watkins and Jean-Jaques Taylor, both of whom I followed for their Dallas Cowboys coverage for years before they migrated to ESPN, were also among the casualties.
It's always a blow when talented people lose their jobs but the continued downsizing is not surprising; the shakeup of the industry and the woes of ESPN in particular have been a constant topic of discussion on the sports talk shows and podcasts I listen to. Eter Kafka and Rani Molla break it down for recode. The short version: "Its content costs are rising as it pays ever-increasing fees for rights to show college and pro sports. But its subscriber base is shrinking as pay TV customers cut the cord or never sign up for it in the first place."
For years, ESPN had a virtual license to print money. It was simply the game in town for televised sports coverage–the one sector that seemed immune from the DVR time-shifting that has been killing the advertising-based model for the industry. People love live sports and had for years been willing to pay ever-ballooning cable/satellite bills to see it.
Over time, though, the younger generation—and the less affluent—have simply given up, preferring to rely on streaming through an ever-increasing set of options. Even though I pay more than $200 a month for DirecTV, I still watch a lot of programming via Netflix and Amazon. And, while it's not a realistic option for myself as a single father with young kids, it's easier than ever to find a sports bar that's showing the games I want to see.
Even though I'm of the generation that came of age with ESPN, I watch much less than I used to. SportsCenter, once must-see television two or three times a day, is now superfluous. Unless I'm stuck in a hotel room somewhere, I literally never watch it. I can get the scores I want instantly via my phone, including the ESPN app. And I prefer to curate my sports commentary via podcasting.  While I still DVR ESPN's "Pardon the Interruption," I've long since drifted away from the pioneering "Sports Reporters"—whose cancellation was announced some time back, although it's still on the air for a few more weeks.
And even before cord cutting became a big thing, I never really understood ESPN's signing seemingly every moderately-famous athlete upon their retirement from the game. I've long since stopped watching the pregame studio shows but even when I was a regular viewer, the value of having six dudes taking turns speculating on the outcome was less than obvious.
I hope those who lost their jobs yesterday find gainful employment soon. Sadly, though, the newspaper industry, which was where most made their names, is in even worse shape than ESPN. Fox Sports is certainly on the rise and there are numerous relatively new online outlets.
UPDATE:  Forbes contributor Jerry Barca adds a useful coda:
The news story is about an entity as powerful as ESPN succumbing to the changing landscape of sports TV consumption.

The leadership story though is about how those who lost their job handled the life-changing news.

The downsizing was public. With news of the impending layoffs reported ahead of time, it became internet viewing du jour. Media outlets continually updated posts with a running list of who had just lost their job.

It started at about 9:30 in the morning in the East when longtime NFL reporter Ed Werder tweeted about his being laid off. As it continued throughout the day one thing became clear, faced with the loss of a job, the income and a dream, many of these people found a way to express gratitude.

They handled this with grace and class. Their words, mostly written in the 140-character space available on Twitter, were absent of bitterness and resentment, and instead acknowledged the career opportunity and the relationships they had built.

Of course these departure statements send a desirable message to potential future employers. Clearly, these people know how to respond to difficult situations.

Beyond that though handling your public dismissal with such tact shows the character of who these people are, and that's something a lost job can never take away.
Indeed. On both the end of "Around the Horn" and the beginning of the 6 o'clock "SportsCenter," which I caught only because I record PTI, there were touching tributes from the colleagues who were spared. Oddly, the PTI hosts did not mention the incident.