EU Declines Yet Another Brexit Extension
Theresa May and the UK are quickly running out of options.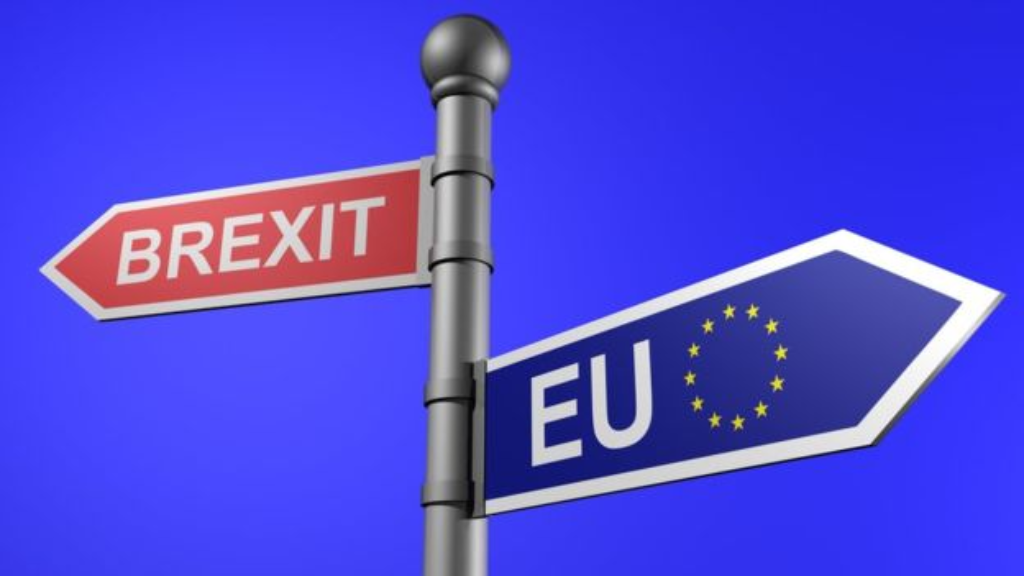 Having failed yet again to get Parliament to back her plan, Theresa May has been left scrambling. She has asked for more time. It is not forthcoming.
The Guardian ("Juncker rejects May appeal for a further short Brexit delay"):
Theresa May's appeal for a short Brexit extension has been rejected by Jean-Claude Juncker, who said that unless the withdrawal deal was passed within nine days the UK would crash out of the EU or have to sign up to a long delay.

Less than 24 hours after May had spelled out her new strategy from Downing Street, the European commission president dismissed her request for an extension of article 50 to 22 May.

Speaking to the European parliament, Juncker instead set an "ultimate deadline" of 12 April for the Commons to approve the withdrawal agreement.

"If it has not done so by then, no further short extension will be possible," he said. "After 12 April, we risk jeopardising the European parliament elections, and so threaten the functioning of the European Union."

Juncker said that at that point the UK would face a no-deal Brexit but that the EU would not "kick out" a member state, in a reference to the certain offer of a lengthy extension of article 50.

The EU27 is looking at an extension until at least the end of the year, with the most probable end date being the end of March 2020.

Juncker said: "Yet I believe that a no deal at midnight on 12 April is now a very likely scenario. It is not the outcome I want. But it is an outcome for which I have made sure the European Union is ready.

"We have been preparing since December 2017. We have always known that the logic of article 50 makes a no deal the default outcome. We have long been aware of the balance of power in the House of Commons."
Meanwhile, she is so desperate that she's trying to cobble together a deal with the opposition Labour Party.
BBC ("Brexit: Theresa May and Jeremy Corbyn hold 'constructive' talks"):
Theresa May and Jeremy Corbyn have called talks to break the Brexit deadlock in Parliament "constructive".

The two leaders met on Wednesday afternoon and agreed a "programme of work" to try to find a way forward to put to MPs for a vote.

It is understood that each party has appointed a negotiating team, which will meet later tonight ahead of a full day of discussions on Thursday.

A spokesman for No 10 said both sides were "showing flexibility".

And he added that the two parties gave "a commitment to bring the current Brexit uncertainty to a close".

Speaking after the meeting, Mr Corbyn said there had not been "as much change as [he] had expected" in the PM's position.

He said the meeting was "useful, but inconclusive", and talks would continue.

The UK has until 12 April to propose a plan to the EU – which must be accepted by the bloc – or it will leave without a deal on that date.
It's simply baffling to me that May, unable to months to cobble together enough votes from the coalition of MPs she leads, thinks that she is going to be bailed out by a minority party who wants to see her destroyed.
Meanwhile, backbenchers are behaving like spoiled children.
BBC ("Cooper: No-deal Brexit 'would not be fair'"):
MPs now start their debate on Yvette Cooper's bill aiming to prevent a no-deal Brexit.

Opening the debate, Ms Cooper says a no-deal Brexit would see the UK lose access to the European arrest warrant and criminal databases.

It also see border delays, which she says has already led the NHS to stockpile medicines.

"It will hit other people's lives, and it is not fair," she says.
Well, yeah. But people voted for Brexit and have since voted to keep the Tory party that engineered the disaster in power. I would prefer that the May deal be put up for a popular referendum with Stay as the only alternative. But that's not gonna happen.