Exodus from Big Cities?
People are leaving our cities for the suburbs. But not on an equal basis.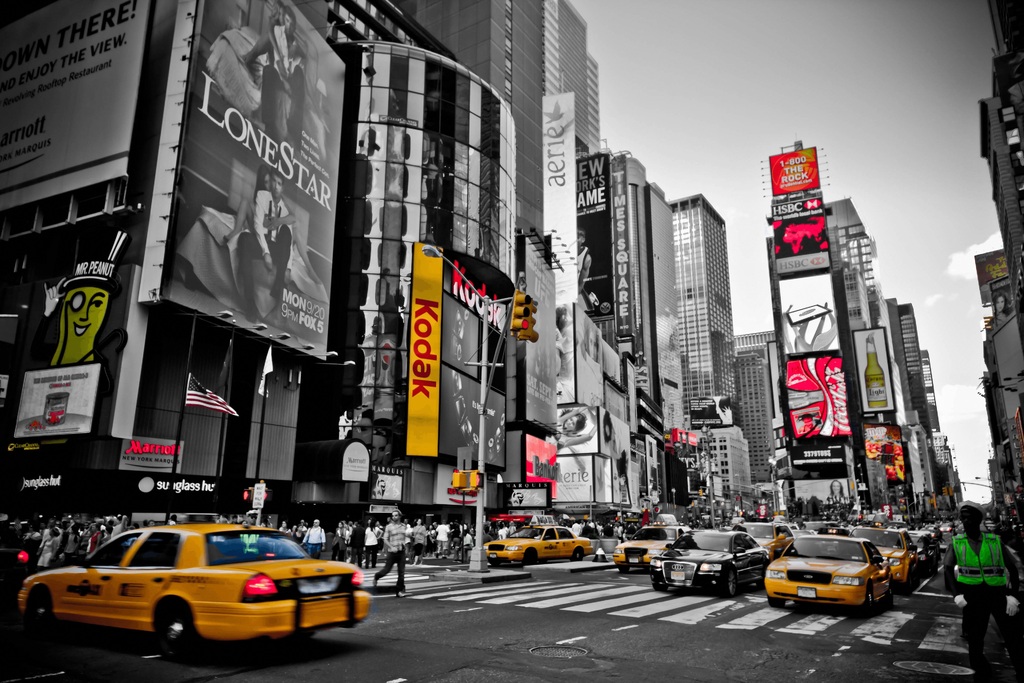 Our old friend Dave Schuler calls balderdash on the WSJ report headlined "Exodus From America's Big Cities Slowed Last Year." Reading that title and the intro
Big cities lost fewer residents last year as more immigrants moved in, fewer people died and more babies were born there, according to new census data that shows the urban exodus that gained steam early in the pandemic is cooling.
one would indeed be misled as to what's happening. Observes Dave:
That's one way to look at it. The other way to look at it are that New York, Los Angeles, and Chicago are losing population while Dallas, Houston, and Atlanta are gaining population. Another way to look at it is that metro areas in Red States are gaining population while metro areas in Blue States are losing population. In fairness Seattle, Denver, and Riverside did gain a little population. Of the twenty-five largest cities in the country no city in the Northeast or Midwest gained population last year.
Looking at the graphic in the report, that definitely stands out:

Digging into the report itself, though, it takes a long time to get there because it focuses on macro-level trends:
The suburbs of big cities and small and medium-size metropolitan areas continued to claim most of the country's growth, according to a Wall Street Journal analysis of population estimates released Thursday for the year that ended June 30. Rural areas and small towns collectively remained nearly flat.

The core counties of large metro areas had an estimated net loss of more than 800,000 movers to the rest of the country, but that was an improvement from a 1.2 million drop in the preceding year, the Journal analysis shows.

After a sharp falloff in immigration at the peak of the pandemic, the latest data shows a revival that has helped bolster large urban counties, with about 500,000 net arrivals from abroad last year. A rise in births and fewer deaths also helped offset moves out of urban counties, leaving their collective population little changed for the year.
The given explanation
The pandemic spurred a burst of mobility—some temporary and some potentially permanent—that accelerated pre-existing trends on where and how Americans live. Suburban areas have emerged as the clearest winners, often gaining at the expense of the core city they encircle.

The changes that are taking hold have prompted cities to consider converting office buildings to housing and to rethink mass transit service that has lost many commuters between suburbs and downtowns. Bank regulators and investors are rethinking commercial real-estate investments as some office landlords default and some rents drop.

[…]

"Tech workers, bankers and managers in big cities are finding they are now only going into work three days a week and are happy to have an extra 20- or 30-minute commute for more space," Mr. Bloom said. "The prices of properties in the suburbs of big cities have gone up a lot."

Chris Porter, chief demographer at John Burns Real Estate Consulting in Irvine, Calif., said that in the wake of the pandemic suburban areas are likely to continue to be growth areas for employment and far outer-ring exurban areas are likely to see more housing growth. "That's where the land is available and you are seeing a lot of construction," he said.
certainly seems plausible and comports with other reporting we've seen over the past three years. Central cities can be great places to live if you're either 1) young and single or 2) rich. Otherwise, people with families tend to want more space—and a yard!—that is unattainable to all but the most affluent in our oldest cities. And, rather obviously, if you can get big city wages and live somewhere else by telecommuting, the incentive for living in the city center diminishes further.
None of that explains the fact that the losing cities are almost exclusively blue and the gaining ones red. The WSJ report doesn't really try.
The New York metro area, the nation's most populated, saw its population decline 0.8% in the most recent year's data. The second- and third-biggest metro areas, Los Angeles and Chicago, saw similar percentage declines.

While suburbs grew collectively, some suburban counties in the biggest areas shrank, including Los Angeles, Chicago and Washington, D.C.

Ten of the country's 25 largest metropolitan areas lost population during the one-year period. The gainers were all in the South or West, with the exception of the Minneapolis-St. Paul area, which recorded a small gain after losing residents the year before.

Collectively, the populations of suburban counties and small and midsize cities increased 0.7% during the year. The search for more affordable housing is attracting many to these areas.
Dave's take:
I suspect that jobs, taxes, and affordable housing which are interrelated are all factors in the change. Some would say climate but I've been to Phoenix. It has a lousy climate—almost unlivable without air conditioning. I would say the same of many of the cities that are gaining in population.
There has been a general migration from the "Rust Belt" to the "Sun Belt" going on as long as I've paid attention to such things. Newer cities aren't really "cities" at all in the way I tend to think of them; they're really more concentrated suburbs.