Extolling Trolling
A real world illustration.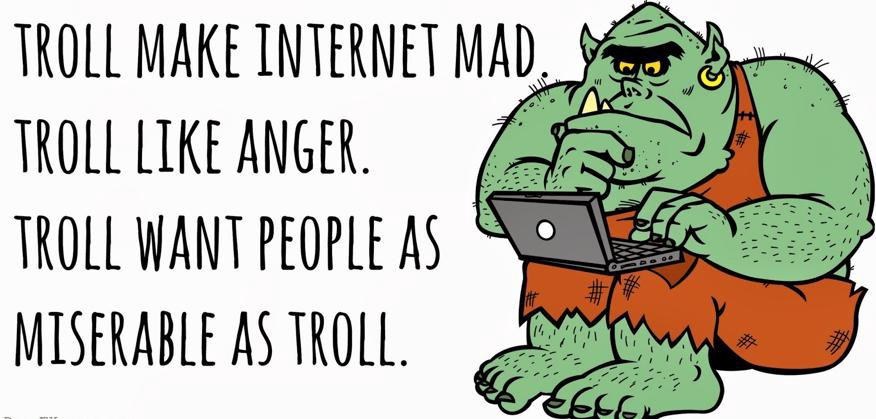 A minor blog post over at Redstate caught my eye via Memeorandum. It is a post praising the timing of the Trump administration's rollback of Michele Obama's initiative to make school lunches healthier: Pro Level Trolling: Trump Admin Rolls Back Michelle Obama Lunch Rules On Her Birthday.
It resonates with some of our recent discussions here on the site. In general, the post struck me as both a great illustration of our current political moment in time as well as an a real world media example of how far too many supporters of the president see politics: as just a chance to tweak the opposition.
The Trump administration announced today that they were ending the Obama era rules on school lunches that forced districts that received federal money to make sure to have more veggies and fruits. The federal fiats were somewhat controversial at the time being people wondered aloud why did Washington really need to tell us what to do with everything.

The super-duper ironic things is the Trump Agriculture Dept announced this on Michelle Obamas 56th birthday who just happened to be the really big advocate of getting these rules in place.

Happy Birthday Mrs. Obama.

[…]

I'm thinking this was done on purpose and it is a PRO LEVEL troll move

[…]

Well played. Very well played.
There may be a cogent policy argument for the changes to the rules (although the likely outcome is less nutritious food being served). The post does note "why in the hell do we have to put strings to every damn thing that taxpayer money that is SENT to Washington D.C. to get any back? Let the damn districts do what is in their communities' best interest and get out of the way." which is kind of a pro-federalism argument, but ultimately the post isn't about policy choices, but about how great it is to troll the Obamas/liberals.
A telling side note is that the author of the piece is a talk radio host as this kind of reasoning (to use the word loosely) popularized by Rush Limbaugh and that has largely taken over the the Republican Party in office (and, really, is nowhere better illustrated than by Trump himself).