Faced With Lawsuits, General Motors Is Headed Back To Bankruptcy Court
General Motors is headed back to court.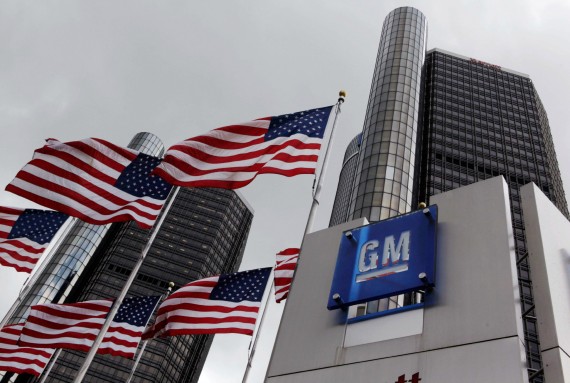 Several years after emerging from Chapter 11 Bankruptcy, General Motors  headed back to Bankruptcy Court as part of its strategy to defend itself against lawsuits related to defects in its automobiles that date back to years before the company ever filed bankruptcy:
(Reuters) – A U.S. bankruptcy judge on Friday urged settlement talks in a dispute between General Motors Co and plaintiffs seeking compensation for the lost value of their cars stemming from a massive recall over a faulty ignition switch, though neither side seemed ready to negotiate quite yet.

Judge Robert Gerber, of the U.S. Bankruptcy Court in Manhattan, said he would welcome the prospect of a resolution that avoided a "monstrous battle."

"Frankly, it would be great if whatever money is available for injured people could go to them, and not to litigation costs and attorneys' fees," Gerber said at a court conference with GM and the plaintiffs.

Gerber ended up deferring the idea after both sides said they would rather let the dispute play out a bit before they arrive at the bargaining table.

Gerber is the same judge who in 2009 oversaw GM's whirlwind Chapter 11 bankruptcy case. Now facing dozens of lawsuits over a faulty ignition switch that has led to the recall of some 2.6 million vehicles, GM is asking Gerber to enforce the so-called bankruptcy shield, in a pre-emptive move aimed at staving off dozens of lawsuits from customers who say they took a financial hit from the recall.

Under the plan approved by Gerber, GM channeled its burdensome liabilities into a shell known as "Old GM," while selling its profitable assets to "New GM," a separate corporate entity that took GM out of bankruptcy and now operates as General Motors Co.

Accident victims are not involved in the dispute before Gerber, which concerns only claims for loss of car value.

The new entity agreed to take on certain of Old GM's legal liabilities, including those for accidents that occurred after the bankruptcy but which involved cars made before the bankruptcy.

But New GM says it did not agree to take on liability for so-called economic loss claims like the ones it now faces, in which plaintiffs allege that their cars lost value due to the recall. The company wants Gerber to endorse that position and declare that such lawsuits can only be brought against the Old GM shell.
The New York Times has further details:
On the surface, G.M. is merely asking the judge to enforce a provision of its July 10, 2009, bankruptcy reorganization that insulated the "new" company from lawsuits stemming from accidents that occurred before that date.

But the reason for the request is far from routine. The company is trying to shut down a rising tide of class-action lawsuits stemming from its recall of 2.6 million cars because of a dangerously defective ignition switch that it now links to 13 deaths.

Asking a judge to enforce part of a restructuring happens in many bankruptcy cases. But in this situation, some bankruptcy experts say, it may be a risky move. Objections have poured into the court from plaintiffs in cases around the country, alleging that the company committed fraud during the bankruptcy proceedings five years ago by not disclosing the potential liabilities from the faulty switch, a problem it now admits was known in parts of the company for more than a decade before the recall.

"I think it's a gamble from G.M.'s perspective," saishoud David A. Skeel, a bankruptcy specialist at the University of Pennsylvania School of Law and the author of "Debt's Dominion: A History of Bankruptcy Law in America." "If I were the judge, I would not give them a carte blanche and say this litigation has got to stop. I suspect the response will be more nuanced than that."

In fact, he and others say, the otherwise routine motion could potentially end up leading to a mini-trial of sorts, on whether or not fraud was committed. If that happens, Mr. Skeel said: "In a way, it's we're redoing the bankruptcy. It's quite possible this trial could be a larger event than the real bankruptcy."

If allegations of fraud become a focus, the proceedings could go a long way toward answering a question that two congressional investigations, countless news reports and other inquiries have not been able to ascertain so far — how high up in the company did the knowledge of the switch defect go? G.M. has largely declined to make employees available for questioning and has continually cited its own internal investigation.

The two lead lawyers representing G.M. in its motion to enforce the bankruptcy order did not return phone calls. But outside lawyers say the company may still have the upper hand. There is a generally accepted feeling that judges do not like to tamper with sales or restructuring plans and that the greater economic good of this one — which has been credited not only with saving the company, but also preventing the American economy from sinking deeper into recession — may be paramount.

Whatever the outcome for G.M. and the plaintiffs who have filed lawsuits against it, the result could have wider implications for American business.

"This may be an important case for teaching us how bankruptcy sales can relieve a company of its past mistakes," said Richard Levin, head of the restructuring practice at Cravath, Swaine & Moore.
Ordinarily, the new corporate entity would not be responsible for debts incurred by the entity that actually entered bankruptcy. That, after all, is the purpose of Chapter 11 reorganization. There are exceptions to this general rule, though. Many of them come into play in complex bankruptcies like the one General Motors experienced. In that case, the Court had to deal with issues such as how warranty claims on vehicles purchased prior to the filing of bankruptcy would be dealt with, as well as claims related to accidents that occurred after bankruptcy in cars purchased before bankruptcy. The cases that General Motors is dealing with now don't seem to fit into any of those exceptions, which would ordinarily mean that they would be the responsibility of "Old GM." Of course, Old GM is essentially a shell corporation with no real assets at this point, so the real question before the Court is whether, and to what extent, New GM should be responsible for this part Old GM's debt. Given that the new company got all of the old company's assets, there's a good case for the argument that the new company should be responsible here.
The other major exception that would allow the imposition of liability on the new company of the old company's debts is fraud. If the attorneys for the claimants can demonstrate that General Motors executives engaged in some kind of pre-Bankruptcy deception regarding the defects at issue here, then the debts would likely be found to be nondischargable. There have already been numerous allegations that General Motors was seeking to hide this ignition defect from government regulators, and consumers, going well back to the early 2000s. If this can be proven, then the Plaintiffs would likely be able to pursue their claims against the new company. In either case, though, unless the parties reach a settlement here (which is entirely possible given the amount of money at stake) this case is likely to end up in the Supreme Court no matter what the Judge decides.