Fallout From Pakistan Friendly Fire Incident Continues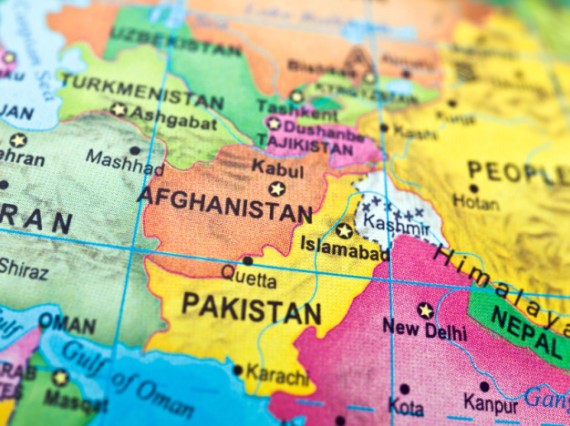 The fallout from Saturday's friendly fire incident, in which two dozen Pakistani soldiers were mistakenly killed by NATO helicopters, continues to widen.  On the civilian side, American flags were burned in protests by members of the public no doubt riled up by extremist elements:
Tensions between the United States and Pakistan boiled over as angry Pakistani demonstrators burned an effigy of President Barack Obama and set fire to U.S. flags on Sunday in protest of NATO air strikes that killed 24 soldiers.

In Karachi, dozens of political activists torched an effigy of Obama, reported Agence France-Presse, while more than 300 activists burnt U.S. and NATO flags in the central city of Multan.

In a middle-class neighborhood in Islamabad, hundreds of activists for the pro-Muslim party Jamaat-e-Islami demonstrated against the attacks.

"We strongly condemn the attack and the killing of our soldiers," local political activist Mian Aslam told the rally in reference to the air strike early Saturday, as protesters chanted "Pakistan is America's graveyard," according to Sky News Australia.
The Pakistani government, meanwhile, has ordered the CIA to vacate the base it uses to launch drone strikes within 15 days:
The Pakistani government has demanded the U.S. vacate an air base within 15 days that the CIA is suspected of using for unmanned drones.

The government issued the demand Saturday after NATO helicopters and jet fighters allegedly attacked two Pakistan army posts along the Afghan border, killing 24 Pakistani soldiers.

Islamabad outlined the demand in a statement it sent to reporters following an emergency defense committee meeting chaired by Pakistani Prime Minister Yousuf Raza Gilani.
In the meantime, U.S. officials have been working all weekend to get around this latest crisis in U.S.-Pakistani relations:
U.S. officials huddled with Pakistani leaders Saturday to defuse new tensions spawned by an attack that led Islamabad to shut down routes used to move supplies to American forces in Afghanistan, the Pentagon said.

In a statement issued late Saturday, the Pentagon said Defense Secretary Leon Panetta and Secretary of State Hillary Clinton express their "deepest condolences for the loss of life." The strike killed between two dozen and 28 Pakistani soldiers, according to media reports.

Notably, the Pentagon statement did not express regret for the attack.

(…)

Clinton, Joint Chiefs Chairman Gen. Martin Dempsey and Gen. John Allen, the top U.S. and NATO commander in Afghanistan, all called their Pakistani counterparts Saturday.

"In their contacts, these U.S. diplomatic and military leaders each stressed — in addition to their sympathies and a commitment to review the circumstances of the incident — the importance of the U.S.-Pakistani partnership, which serves the mutual interests of our people," according to the Pentagon statement. "All these leaders pledged to remain in close contact with their Pakistani counterparts going forward as we work through this challenging time."
This won't be an easy incident to put behind us, but it would seem to be necessary at least for the time being. Because, as more than one analyst has noted, as long as we're involved in Afghanistan we need to have a relationship with Pakistan.