FBI and ICE Using Drivers License Photos for Facial Recognition Scans
Well, of course they are.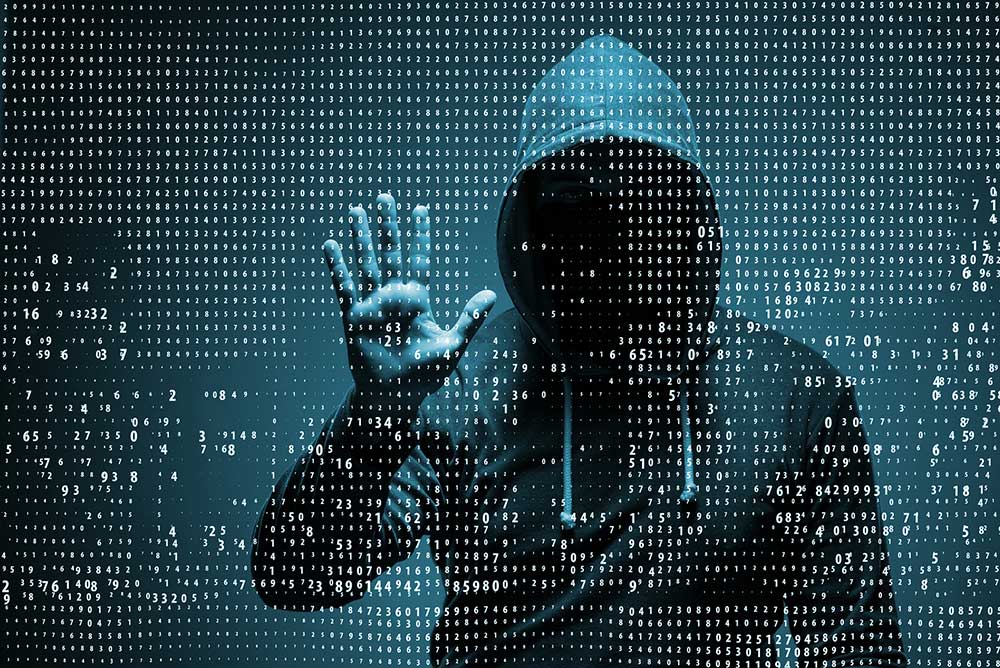 The discovery that federal law enforcement agencies are using state drivers license databanks to augment their ability to identify suspects is drawing criticism. Should it?
Agents with the Federal Bureau of Investigation and Immigration and Customs Enforcement have turned state driver's license databases into a facial-recognition gold mine, scanning through millions of Americans' photos without their knowledge or consent, newly released documents show.

Thousands of facial-recognition requests, internal documents and emails over the past five years, obtained through public-records requests by Georgetown Law researchers and provided to The Washington Post, reveal that federal investigators have turned state departments of motor vehicles databases into the bedrock of an unprecedented surveillance infrastructure.

Police have long had access to fingerprints, DNA and other "biometric data" taken from criminal suspects. But the DMV records contain the photos of a vast majority of a state's residents, most of whom have never been charged with a crime.

—Washington Post, "FBI, ICE find state driver's license photos are a gold mine for facial-recognition searches"
I'm more war about government intrusion into citizens' privacy and abuse of authority by law enforcement than most. But my immediate reaction to this news is: So?
It's hardly a shocking revelation that the government has my photo. After all, I went to a government office, waited around for a considerable period of time, posed for said photo, and then gave them money in exchange for a license. I've actually done that multiple times over the last four decades and change—several military dependent ID cards, military ID cards, contractor and DOD civilian ID cards, passports, etc. I'm not a criminal and they have several sets of my fingerprints going back to college, too, because it's part of the security clearance process.
So, the question is: to what legitimate aims may those be put?
If my fingerprints were found at the scene of the crime, would it be legitimate to scan the database to identity me? I should think so.
What if I were caught on video at a crime scene and police wanted me for questioning? Would it be proper to use my photo to identify me? I can't think of a good reason to object.
So . . . what's the counterargument?
"Law enforcement's access of state databases," particularly DMV databases, is "often done in the shadows with no consent," House Oversight Committee Chairman Elijah E. Cummings (D-Md.) said in a statement to The Post.

Rep. Jim Jordan (Ohio), the House Oversight Committee's ranking Republican, seemed particularly incensed during a hearing into the technology last month at the use of driver's license photos in federal facial-recognition searches without the approval of state legislators or individual license holders.

"They've just given access to that to the FBI," he said. "No individual signed off on that when they renewed their driver's license, got their driver's licenses. They didn't sign any waiver saying, 'Oh, it's okay to turn my information, my photo, over to the FBI.' No elected officials voted for that to happen."
Again, I ask, So?
The 4th Amendment to the Constitution protects me against unreasonable searches and seizures, and requires police to obtain a search warrant from the judicial branch in most instances when they're entering my property or another space where I have an expectation of privacy.
Now, technology has blurred some lines. I would expect police to get a warrant before getting access to my phone records, for example, as I think I have a reasonable expectation of privacy as to whom I communicate on my private device. Ditto, high-tech listening or surveillance devices that allowed them to spy on me from outside my property.
But my expectation of privacy as to a government photo of my face is extraordinarily low. If Virginia were putting the photos on the web as public domain for people to use as they wish, I'd feel violated. But allowing federal law enforcement agencies scan them against criminal suspects or aliens who have overstayed their visa? I'm okay with that.
Despite those doubts, federal investigators have turned facial recognition into a routine investigative tool. Since 2011, the FBI has logged more than 390,000 facial-recognition searches of federal and local databases, including state DMV databases, the Government Accountability Office said last month, and the records show that federal investigators have forged daily working relationships with DMV officials. In Utah, FBI and ICE agents logged more than 1,000 facial-recognition searches between 2015 and 2017, the records show. Names and other details are hidden, though dozens of the searches are marked as having returned a "possible match."

[…]

The records show the technology already is tightly woven into the fabric of modern law enforcement. They detailed the regular use of facial recognition to track down suspects in low-level crimes, including cashing a stolen check and petty theft. And searches are often executed with nothing more formal than an email from a federal agent to a local contact, the records show.

"It's really a surveillance-first, ask-permission-later system," said Jake Laperruque, a senior counsel at the watchdog group Project on Government Oversight. "People think this is something coming way off in the future, but these [facial-recognition] searches are happening very frequently today. The FBI alone does 4,000 searches every month, and a lot of them go through state DMVs."
So, are we okay with people cashing stolen checks and committing petty theft? If so, we should change our laws.
Otherwise, I see no legal or moral distinction between using available databases to track down those suspected of petty crimes vice, say, suspected murderers, rapists, and terrorists. Either it's a "search" that requires a judicial warrant or it isn't.
Or, let's move from drivers license databases, entry into which is essentially mandatory for those who live outside the most densely-packed urban centers, to law enforcement databases. According to the most recent available FBI data, "Nationwide, law enforcement made an estimated 10,554,985 arrests in 2017." From that, I'll wildly extrapolate to guestimate that there are roughly 100 million photos of criminal suspects in possession of state, local, and federal authorities. Presumably, a substantial percentage of them were never charged and many others were found not guilty. Is it okay to use those photos? The only difference is that they were originally collected for law enforcement purposes. (And done under coercion rather than voluntarily.)
Beyond that, in what way is utilizing these databases "surveillance"?
Now, if the objection is to the proliferation of video cameras in public spaces, I'm actually much more sympathetic. While the courts have mostly ruled that we have next to no expectation of privacy while out in public, they have in some instances cracked down on video and electronic surveillance.
But the concern being expressed here seems to be with pairing that surveillance with photos that enable accurate identification. I personally want law enforcement to be able to accurately identify persons of interest in cases where they're legitimately investigating.
Admittedly, the situation gets slightly murkier in the case of immigration enforcement:
The records also underscore the conflicts between the laws of some states and the federal push to find and deport undocumented immigrants. Though Utah, Vermont and Washington allow undocumented immigrants to obtain full driver's licenses or more-limited permits known as driving privilege cards, ICE agents have run facial-recognition searches on those DMV databases.

More than a dozen states, including New York, as well as the District of Columbia, allow undocumented immigrants to drive legally with full licenses or driving privilege cards, as long as they submit proof of in-state residency and pass the states' driving-proficiency tests.

Lawmakers in Florida, Texas and other states have introduced bills this year that would extend driving privileges to undocumented immigrants. Some of those states already allow the FBI to scan driver's license photos, while others, such as Florida and New York, are negotiating with the FBI over access, according to the GAO.

"The state has told [undocumented immigrants], has encouraged them, to submit that information. To me, it's an insane breach of trust to then turn around and allow ICE access to that," said Clare Garvie, a senior associate with Georgetown Law's Center on Privacy and Technology, who led the research.
I'd argue, however, that the main issue here is the conflict between competing priorities. On the one hand, we want people to obey our immigration laws. On the other, we have recognized that millions of people are here illegally and compounding that by driving on our roads illegally. States and localities, not unreasonably, want them to do so safely and in accordance with our traffic laws, be ensured, be accountable for parking and moving violations, etc. Those goals are zero-sum.
Otherwise, I see this in the same way I do other petty crimes: either we want to enforce our laws or we don't. If we're okay with the use of facial recognition for more serious crimes, there's no obvious moral or legal objection to doing so for minor crimes or violation of our immigration laws.
Now, all of this is based on the premise that the pairing of surveillance footage and photo databases produces good results. That's actually an open question:
The FBI said its system is 86 percent accurate at finding the right person if a search is able to generate a list of 50 possible matches, according to the GAO. But the FBI has not tested its system's accuracy under conditions that are closer to normal, such as when a facial search returns only a few possible matches.

Civil rights advocates have said the inaccuracies of facial recognition pose a heightened danger of misidentification and false arrests. The software's precision is highly dependent on a number of factors, including the lighting of a subject's face and the quality of the image, and research has shown that the technology performs less accurately on people with darker skin.

"The public doesn't have a way of controlling what information the government has on them," said Jacinta González, a senior organizer for the advocacy group Mijente who was particularly concerned about how ICE and other agencies could use the scans to track down immigrants. "And now there's this rapidly advancing technology, with very few guidelines and protections for people, putting all of this information at their fingertips in a very scary way."
If the technology produces a lot of false positives and particularly inconveniences people of color, that's a problem. But, of course, most longstanding investigative techniques (police line-ups come to mind) and, hell, eyewitness accounts have those flaws.
I'm persuadable that this is indeed a problem. But the objections brought to bear in this article have not succeeded.