FBI Executes Search Warrants At Solyndra Headquarters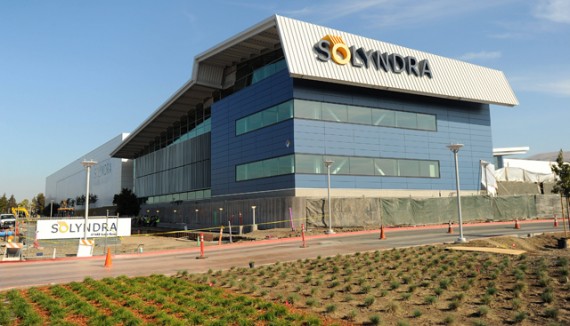 The FBI executed search warrants today at the headquarters of the now defunct, and bankrupt, solar energy firm Solyndra, recipient of a half a billion dollar federally guaranteed loan from the Energy Department:
F.B.I. agents on Thursday served search warrants on Solyndra, the large manufacturer of solar arrays that announced last week that it was filing for bankruptcy protection. The search was part of an investigation into $527 million worth of loans the company received from the Treasury Department that were guaranteed by the Department of Energy under a highly touted federal stimulus program.

"The F.B.I. is here. We don't know the specifics," said David Miller, a Solyndra spokesman. "It is in connection with the loan guarantee, but other than that we don't know."

The warrants are part of a joint investigation between the F.B.I. and the Department of Energy's Office of Inspector General, according to Alicia Sensibaugh, a spokeswoman for the F.B.I., who declined to elaborate further.

The House Energy and Commerce Committee has also scheduled a Sept. 14 hearing into the loans.
There's no word on whether these search warrants are connected to a grand jury or an ongoing criminal investigation, but that would seem to be the most likely hypothesis. It would be very interesting to know what they were looking for, and what they found.