Fear and Paranoia in Academia
I have been reading, mostly in passing, a number of pieces about an alleged new climate on college campuses in which students are raising significant complaints due to difficult or emotionally sensitive material. The latest example did not impress me.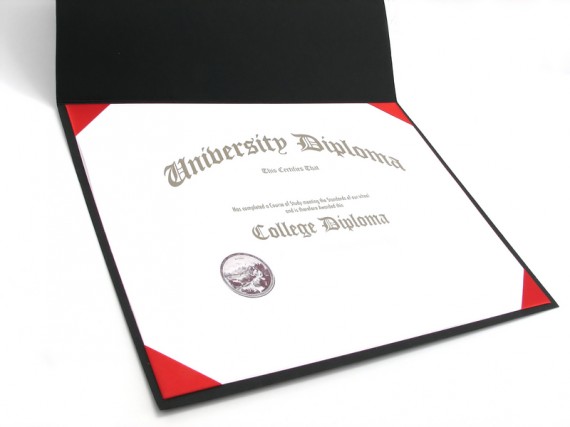 I have been reading, mostly in passing, a number of pieces about an alleged new climate on college campuses in which students are raising significant complaints due to difficult or emotionally sensitive material.  This is the whole "trigger warnings" debate as well as a hypothesis that liberal over-sensitivity has run amuck among the late teens and twenty-somethings who populate typical college classes.  To be honest, this strikes me as a new version of a story I have heard before, as I recall how it was all the rage in the 1980s to state that "political correctness" was squelching the free exchange of ideas on university campuses across the nation.
To be honest this all seems like a bunch of individual anecdotes that do not string together to convince me that there is some great chilling taking place across the higher education landscape.  But, of course, I may one day be proven wrong.
I will say that the latest example to which I have been exposed, a piece by the pseudonymous professor Edward Schlosser writing at Vox, does not increase my belief in the thesis.  The piece is rather ominously entitled:  I'm a liberal professor, and my liberal students terrify me. The essay itself does not live up to the title–indeed, not just the title, but the text of the essay:
Things have changed since I started teaching. The vibe is different. I wish there were a less blunt way to put this, but my students sometimes scare me — particularly the liberal ones.
The piece starts with an anecdote under the heading "What it was like before" wherein Dr. Scholosser was an adjunct who had shown a video "describing how Wall Street's recklessness had destroyed the economy" which provoked a student to respond thusly:
"What about Fannie and Freddie?" he asked. "Government kept giving homes to black people, to help out black people, white people didn't get anything, and then they couldn't pay for them. What about that?"
First, this does not strike me a good example of a liberal student raising an objection, as that sounds more like a rightward critique from the time.  Second, and more importantly, the story ends with 1) the student complaining to the professor's supervisor, 2) a meeting taking places between the faculty member and the supervisor, and 3) nothing else.
As the piece notes:
Then … nothing. It disappeared forever; no one cared about it beyond their contractual duties to document student concerns. I never heard another word of it again.

That was the first, and so far only, formal complaint a student has ever filed against me.
That last sentence is rather key.  If that was the only formal complaint ever filed, what is the source of all the fear that fuels the column in the first place?  One would think that if the story is one of fear brought about by the behavior of students that more of that behavior would be on display.
Regardless, the next section of piece has the heading "Now boat-rocking isn't just dangerous — it's suicidal."  He then notes:
This isn't an accident: I have intentionally adjusted my teaching materials as the political winds have shifted. (I also make sure all my remotely offensive or challenging opinions, such as this article, are expressed either anonymously or pseudonymously). Most of my colleagues who still have jobs have done the same. We've seen bad things happen to too many good teachers — adjuncts getting axed because their evaluations dipped below a 3.0, grad students being removed from classes after a single student complaint, and so on.
But my question is:  why did he intentionally adjust his materials?  What political wind is he talking about?  He seems to base the entire hypothesis on some anecdotes based on incomplete information at best (the odds that anyone on the outside of situation really knows why someone was fired or non-renewed are small).
He goes on:
I am frightened sometimes by the thought that a student would complain again like he did in 2009. Only this time it would be a student accusing me not of saying something too ideologically extreme — be it communism or racism or whatever — but of not being sensitive enough toward his feelings, of some simple act of indelicacy that's considered tantamount to physical assault.
He seems to base this on the same types of press accounts I noted in my first paragraph.  While there may well be reason to be concerned (though I have my doubts) the honest truth is, one cannot base all of one's pedagogical choices on a handful of anecdotes that happened to someone else, somewhere else.
He then makes a series of assertions that are not supported by his essay:
In 2009, the subject of my student's complaint was my supposed ideology. I was communistical, the student felt, and everyone knows that communisticism is wrong. That was, at best, a debatable assertion. And as I was allowed to rebut it, the complaint was dismissed with prejudice. I didn't hesitate to reuse that same video in later semesters, and the student's complaint had no impact on my performance evaluations.

In 2015, such a complaint would not be delivered in such a fashion. Instead of focusing on the rightness or wrongness (or even acceptability) of the materials we reviewed in class, the complaint would center solely on how my teaching affected the student's emotional state. As I cannot speak to the emotions of my students, I could not mount a defense about the acceptability of my instruction. And if I responded in any way other than apologizing and changing the materials we reviewed in class, professional consequences would likely follow.
How does he know this?  What is the basis for this shift?  Since he kept using the video in 2009, when did he decide he could no longer?
He is generically right about the following, however:
The academic job market is brutal. Teachers who are not tenured or tenure-track faculty members have no right to due process before being dismissed, and there's a mile-long line of applicants eager to take their place. And as writer and academic Freddie DeBoer writes, they don't even have to be formally fired — they can just not get rehired. In this type of environment, boat-rocking isn't just dangerous, it's suicidal, and so teachers limit their lessons to things they know won't upset anybody.
However, none of the above is new (and certainly not new from 2009 to 2015).  When I was looking for a tenure track job in the mid-to-late 1990s I applied to, over a three year period, 150 or more jobs.  I had a handful of phone interviews and on-campus interview offers.  I was often one of 200+ applicants.  Things are the same or worse now.  Adjuncts have never had job security (pretty much by definition).  And yes:  non-tenured faculty that cause too many problems can be replaced.  And yes:  there is no due process.  But that has ever been thus, especially for the last 30 to 40 years.  It is nerve wracking to be in a non-tenured position, and perhaps that is the main thing that drives the anxiety in the piece.
I will say this, and it perhaps enters into what Schlosser thinks he sees, the Great Recession coupled with ongoing cuts to higher education in many states means increased pressure on colleges and universities to recruit and retain students because tuition is more and more important for running these institutions.  This does fuel the notion that students are "customers" in the minds of administration and that more has to be done to keep them happy.  This can, in some cases, affect the way administrators deal with faculty who are perceived to be a problem.  Still, if Schlosser is going to argue that there is a wave of scary students out there whose ideas lead to really contentious classrooms wherein faculty are afraid of teaching, it would be nice if he would provide some evidence and not just conjecture.  This is especially true if he is going to claim that he personally is afraid and has altered his teaching style as a result.
I agree with him that empiricism and facts have to trump emotions and personal feelings.  And I don't deny that there aren't examples of emotionalism overriding legitimate intellectual discourse. However, a handful of press accounts does not a massive shift in higher education make.
The piece does raise some issues about how identity drive the discourse and trump evidence and reason, but it does not connect well with the portion of the essay in which he talks about his own experiences.
In truth, I am not sure what his concluding paragraph is supposed to mean:
Debate and discussion would ideally temper this identity-based discourse, make it more usable and less scary to outsiders. Teachers and academics are the best candidates to foster this discussion, but most of us are too scared and economically disempowered to say anything. Right now, there's nothing much to do other than sit on our hands and wait for the ascension of conservative political backlash —hop into the echo chamber, pile invective upon the next person or company who says something vaguely insensitive, insulate ourselves further and further from any concerns that might resonate outside of our own little corner of Twitter.
I am not so sure that is all that one can do, but we shall see.
I am not saying, by the way, that certain incidences have not occurred, I am just very skeptical that there is a massive transformation of education going on here.  A bit more evidence of that would be nice, especially if it is going to be claimed that empiricism is going out the window in favor of narrative.  Ultimately in an essay about how students should not be reacting based on their feeling he is stating that he has changed his teaching based, well, on his feelings.