FEC Approves Campaign Contributions Via Text Message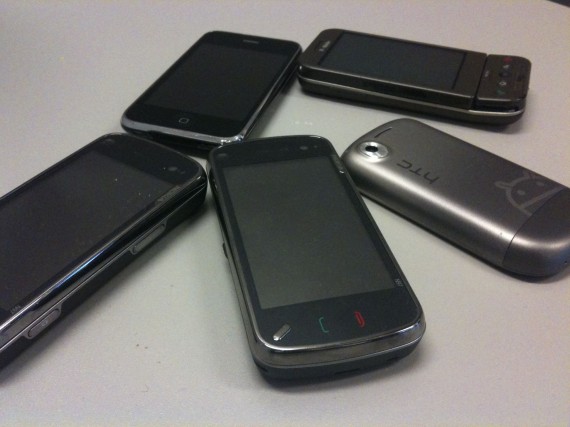 The Federal Election Commission has opened up a new avenue for campaigns to accept contributions:
The Federal Election Commission on Monday night unanimously voted to allow Americans to make political donations via text message, making Androids, iPhones and BlackBerrys the newest weapon in the battle to raise unprecedented amounts of money.

Both parties, as well as campaign finance reform advocates, say the move will allow Americans of modest means to play a greater role in a democratic process dominated this election cycle by billionaires and multimillionaires and political organizations such as super PACs that may raise and spend money without restriction.

The decision will take effect immediately, although it may be days or weeks before the system is fully functional. Individual phone numbers will be capped at $50 worth of donations per billing cycle per political candidate or committee.

Texting a political donation will be akin to what many charities already do in asking people to text a short message to a five-digit number in support of a cause.

Upon doing so, a donor has a fixed amount of money — often $10, sometimes more — charged to his or her account. The process takes a matter of seconds in contrast to comparatively clunkier methods, such as writing a paper check or using a credit card after filling out an online donation form.

A presidential or congressional candidate, lording over a high-energy rally, might urge a throng of hundreds or thousands to pull out their phones and contribute that very moment. Instant cash.

Likewise, political action committees could solicit text message-based donations through their broadcast and online advertisements, giving them easy streams of political cash.
Some things are unclear, such as exactly how disclosure requirements will be complied with, although it's worth noting that campaigns are only required to disclose individual contributions once they have exceeded $200.00 per election cycle per individual. So, unless someone is donating an awful lot of money via text message, which seems unlikely, their donation would be included in the bulk "under $200" report that the campaign files quarterly. Additionally, the vendor handling the transaction will no doubt have access to the account information of the person donating which they can pass along to the campaign, so there is that.
This probably isn't going to raise a ton of money for any campaign, but it's worth mentioning that text message donations have been a successful method of fundraising for charities for some time now. In either case, don't be surprised if you start seeing "text Obama to 12345" ads in the near future.